Metal Injection is currently streaming Echoes Of The Eternal Word, the full-length debut from Finnish progressive death metal trio SOLAR CROSS, featuring former members of Omnium Gatherum. The premiere comes in advance of the record's official release November 19th through Transcending Records.
Formed by a triumvirate of brothers — Harri Pikka, Lauri Pikka, and Jarmo Pikka, and completed by lyricist and author Matti Rautaniemi, Echoes Of The Eternal Word crosses the boundaries between ancient and modern striking deep into the most primal layers of its listener's soul.
Writes Metal Injection, "SOLAR CROSS… is here to show you how melodic death metal is done with their new album Echoes Of The Eternal Word. Though given both Harri and Jarmo spent quite a few years in Omnium Gatherum, their mastery of the genre shouldn't be too shocking.
Adds Harri Pikka, "This is a special album for us, especially because us three brothers have done all the playing on the album. All the songs came together with the author Matti Rautaniemi's lyrics. This very first recording of SOLAR CROSS includes four instrumentals and eight more or less traditional progressive metal songs inspired by the four seasons in Finland."
Stream SOLAR CROSS' Echoes Of The Eternal Word at Metal Injection HERE.
Echoes Of The Eternal Word will be released on CD and digital formats with the LP to follow at a later date. Find physical preorders at THIS LOCATION and digital orders HERE.
Since prehistoric times, a cross within a circle has been a symbol for wholeness. It represents the great cycle of being, the mythic Eternal Return. This powerful primordial symbolism can be heard in the music of SOLAR CROSS: straightforward yet nuanced metal with lyrics that draw inspiration from Finnish folklore and personal ritual relationship with natural cycles.
"SOLAR CROSS offer a form of death metal that in some ways harks back to their old band, and in others has absolutely nothing to do with it… We can confidently say that no other band sounds quite like this at the moment." – Metal Sucks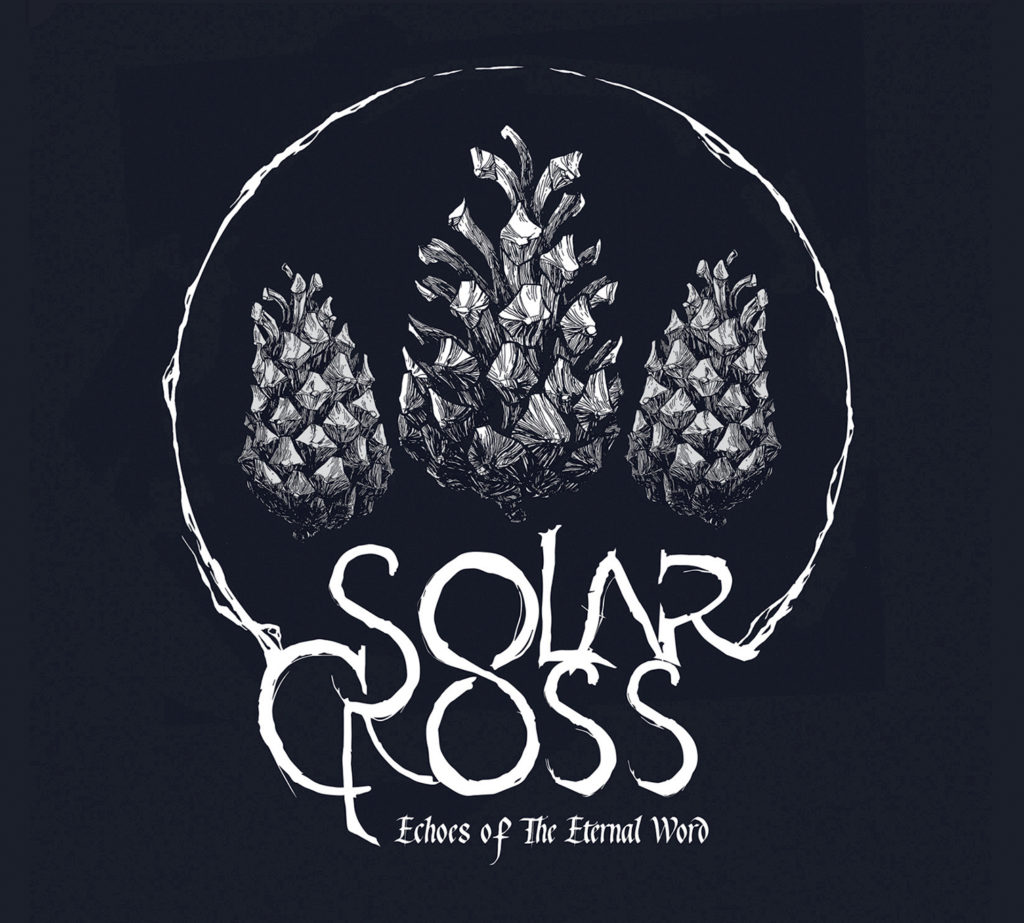 http://www.facebook.com/SolarCrossBand
http://www.instagram.com/solarcrossband
http://solarcross.bandcamp.com
http://www.transcendingrecords.com
http://www.facebook.com/transcendingrecords
http://www.instagram.com/transcendingrecs
http://www.twitter.com/transcendingrec