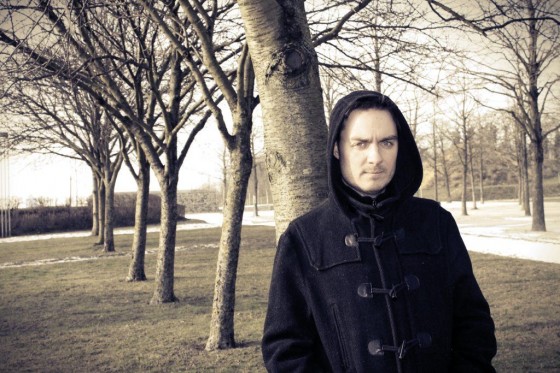 Progressive metal linchpin Sensory Records is proud to announce the signing of LALU, the all-star-backed super project under the direction of French composer Vivien Lalu.
Born of Noelle and Michel Lalu, musicians from the '70s French progressive act Polene, Vivien Lalu has released a surplus of recordings through an array of different bands and projects since 1997, as the keyboard player for underground black/doom band Time For A Change. At the turn of the millennium Lalu played keys for two underground progressive metal bands from Paris, Sad Warden and then Mind's Orchard, and in 2002 was hired by Hubi Meisel (ex-Dreamscape vocalist) to compose and record the keys for his solo album EmOcean, the following year doing the same for Meisel's sophomore album Kailash, both of which were released by Lion Music.
It was at this time Vivien Lalu begins recruiting his own associates from major prog and metal bands — some of which he shares time composing music alongside in progressive metal act Shadrane — and forms his own solo project, LALU. The first full-length Oniric Metal was released on Lion Music in 2005 and began an entirely new chapter for this composer and his insatiable need to create mind-expanding, cinematic music.
These accomplishments helped Lalu to begin securing score and soundtrack work for film and television; over the last few years he's written many cues for the orchestral soundtrack for the Warner Bros movie Seuls Two, for the show Science X made in association with Lucasfilm Ltd. Additionally he joined the production team behind Laszlo Jones in order to assist the recordings and production of Banana Nation (Universal Music Group). He's composed many soundtracks for French television, music and sound effects for Neko Entertainment, worked as a sound designer for Ubisoft Entertainment and much more.
After collaborating with Shadow Gallery for a song on their Digital Ghosts album, and working with Canadian drummer Chris Nalbandian for his Paralysis of Analysis solo album — recording all keys and sharing solos with Derek Sherinian and Alex Argento — Vivien finally settled in and began work on the second LALU opus. Handling all composition and songwriting duties, as well as all keyboards on the massive production, Vivien weaved the cloth of the new album with vocalist Martin LeMar (Mekong Delta), bassist Mike LePond (SymphonyX), guitarist Simone Mularoni (DGM), drummer Virgil Donati (PlanetX), the album's parts recorded in several countries including the United States (Los Angeles and New York), Germany and Italy, produced by Lalu in his own studio, and mixed at Boumbox Studio in Paris by Yan Memmi (Dio's Lock Up The Wolves, Marcus Miller's The Sun Don't Lie, etc.). Additional contributions from Jens Johansson (Stratovarius), Joop Wolters (Shadrane), Jordan Rudess (Dream Theater), Marco Sfogli (James LaBrie), Mike Andersson (Cloudscape) and Peter Wildoer (James LaBrie) were also carefully built into the album, the final product boasting over fifty minutes of exceptional, massive cinematic, atmospheric metal Lalu has dubbed, Atomic Ark.
Sensory Records signed LALU immediately upon hearing the opus, and has excitedly confirmed the release date for Atomic Ark for September 9th in Europe and September 10th in North America. More details on the album will be disbursed over the Summer months as the release date draws closer, but for now fans can check out a medley of choice segments from Atomic Ark and view the artwork by Travis Smith (Amorphis, Anathema, Tarja, Opeth)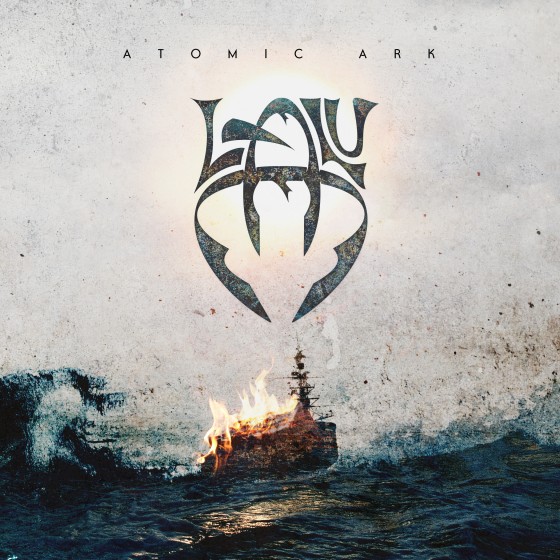 Atomic Ark Track Listing:
1. Greed
2. War On Animals
3. Tatonka
4. Mirror Prison
5. Deep Blue
6. Bast
7. Momento
8. Follow The Line
9. Slaughtered
10. Revelations
http://www.vivienlalu.com
https://www.facebook.com/vivienlalu
http://www.lasersedgegroup.com
https://www.facebook.com/TheLasersEdge