Chapel Hill, North Carolina-based transcendental rock unit, SOON A.D. (formerly Soon), is very pleased to unveil the stunning new video accompaniment to "Gold Soul," created by Denim Buffalo. The track comes by way of the band's Vol. 1 debut, issued via Temple Of Torturous. Expertly balancing mettle and melody and shading their songs with psych-rock textures and melodic finesse, Vol. 1, which was captured at Legitimate Business with engineer Kris Hilbert (Torch Runner, Between The Buried And Me, The Body) at the helm, is multifaceted, melodic and adventurous.
Says Loudwire of the "Gold Soul" clip, "It's one soul-crushing song, volleying between barren passages and mountain moving rhythms."
Regarding the addition of "A.D." to their name, the band states, "We love the name Soon, but unfortunately there are a bunch of other bands with that name and some – maybe all of them – had it before we did. Considering this and our great (albeit newfound) respect for national and international trademark law, we are changing our name to SOON A.D. so our fans and the fans of all the other Soons can be sure when they are listening to us and when they aren't."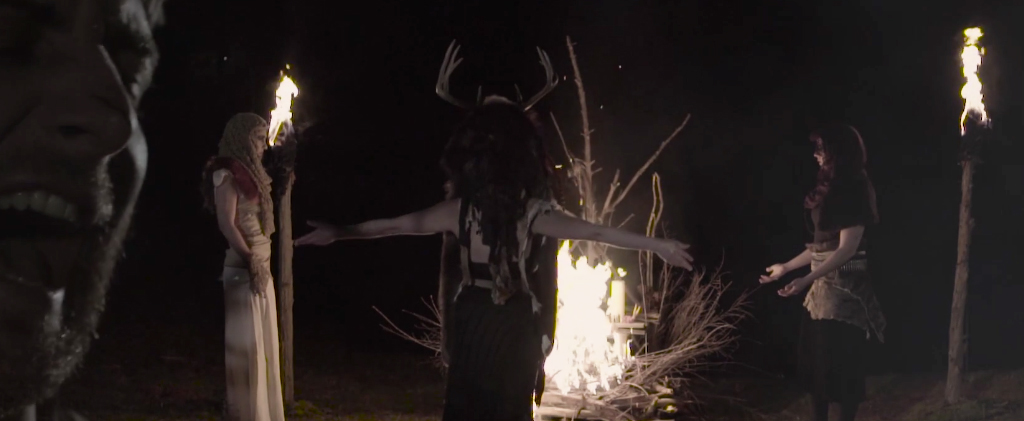 Check out SOON A.D.'s "Gold Soul," courtesy of Loudwire, at THIS LOCATION.
SOON A.D. fuses the divine talents of members of indie rockers The Love Language, Bitter Resolve and Grohg. With Vol 1., the band has created a true unsung masterwork. Rather than using their low, slow riffs as dredging sinkholes, deliberate momentum turns meditative–with strong forward pushes devoid of any dead weight. Airy melody and psychedelic flourishes keep these songs nimble and even pop-oriented. The balance of power and grace evokes more triumph than decay, but never sacrifices its grand heft.
Echoes And Dust champions the band's, "palatable mix of plaintive, soulful melody, strong commercial hooks and pounding, progressive metal." Heavy Blog Is Heavy agrees, "Vol 1. is a hefty half-hour of emotionally-charged, riffy, entertaining doom-folk, atmospheric and grandiose; it takes its time to build towards sonically satisfying conclusions, but never at the sacrifice of the record's momentum. SOON A.D. knows how to make a record that is tempered in moderation and tasteful in execution, and any fan of doom metal should check this out for its refreshing, well-paced, smartly-written take on the sound." Some Will Never Know notes, "The power of the material is hidden in psychedelic repeating textures that will continue into pop arrangements with the beautiful vocals of guitarist/vocalist Stuart McLamb. One of the best examples is 'Datura Stramonium.' In the end of the song there are country noir influences on the horizon," furthering, "With some imagination you can call SOON A.D. the Deftones on a psychedelic trip. Both bands have in common how brilliant they use the dynamics between heavy riffs and melodic wavered alternative rock. Vocally the voice of Big Business front man Jared Warren is around; especially in the last song 'Rise' this type of vocals enlighten the buzzing heavy guitar drones that continue until the endless void." Adds Nine Circles, "The OCD part of me is driven nuts by the fact that I can't easily classify SOON A.D.'s sound and have to find genre tags for this –– Is it doom-pop? Alt-sludge, similar to Torche, but far more informed by pop's sensibilities? Posi-doom? Grunge-sludge? Psych-sludge-alt-indie-heaviness? I don't know. But I know that Vol. 1 is excellent, memorable, and infinitely replayable."
Vol. 1 is out now CD, LP and digitally via Temple Of Torturous. Order your copy today at THIS LOCATION.
For SOON A.D. coverage contact liz@earsplitcompound.com.
http://www.soonisonyourside.bandcamp.com
http://www.facebook.com/soonisonyourside
http://www.instagram.com/soonisonyourside
http://www.twitter.com/SOON_NC
http://www.templeoftorturous.com
http://www.facebook.com/ToTRecords
http://www.templeoftorturous.bandcamp.com