View / Share SOEN's "Covenant" At youtu.be/tV13GZznfew

Swedish-based progressive metal collective SOEN are delighted to unveil their brand-new video for "Covenant." Directed by RISK and Maxi Muniz and produced by Carolina Sosa, the track comes courtesy of the band's stunning Lotus full-length, released last month via Silver Lining Music.
Comments drummer Martin Lopez, "Sometimes we choose to believe that we live in a well-adjusted society, but often than not, the truth differs. There are secrets everywhere, concealed carefully behind closed doors. Secrets that hide your despair and feed on your hopelessness, mistreated and misled by the people that are supposed to protect you. 'Covenant' talks about one's inner strength to fight back: it takes courage for one individual to take a stance, but it is necessary in order to survive. The true hero is not who's called so by society's standards, but the one that finds that inner strength and lead others by example."
View SOEN's "Covenant" as well as their previously-released videos for "Martyrs" and Lotus' title track below.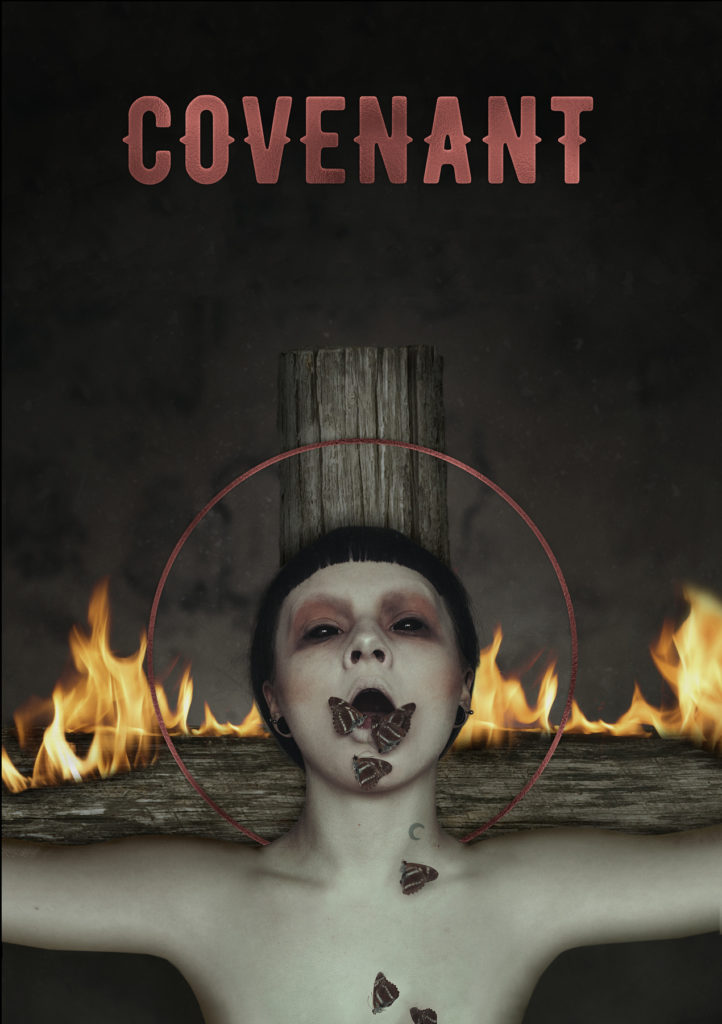 Stream Lotus in its entirety at Spotify at THIS LOCATION or YouTube HERE.
SOEN's Lotus is now NOW on CD, LP, and digital formats. For orders go to THIS LOCATION.
SOEN will kick off their European headlining tour with special guests Ghost Iris and Wheel on March 12th in Oslo, Norway and make its way through nearly two-dozen cities upon its conclusion April 6th. Due to popular demand, a second leg of the tour has just been added from August 27th through September 27th.
Additionally, SOEN has secured tour plans in South America as well as the US in early 2020 with details to be released in the weeks and months to come. See all currently confirmed dates below. For ticket info visit: soenmusic.com/tourdates.
SOEN w/ Ghost Iris, Wheel:
3/12/2019 John Dee – Oslo, NO
3/13/2019 Stengade – Copenhagen, DK * SOLD OUT
3/14/2019 Logo – Hamburg, DE
3/15/2019 Roadrunner – Berlin, DE * SOLD OUT
3/16/2019 Colos Saal – Aschaffenburg, DE
3/17/2019 Club Cann – Stuttgart, DE
3/19/2019 Backstage München – Munich, DE
3/20/2019 Kultopia – Hagen, DE
3/21/2019 Helios37 – Cologne, DE * SOLD OUT
3/22/2019 De Effenaar Prognois Festival – Eindhoven, NL
3/23/2019 QFactory – Amsterdam, NL * SOLD OUT
3/25/2019 O2 Academy Islington – London, UK
3/27/2019 L'amperage – Grenoble, FR
3/28/2019 Salamandra – Barelona, ES
3/29/2019 Caracol – Madrid, ES
3/30/2019 Hard Club – Porto, PT
3/31/2019 RCA – Lisbon, PT
4/02/2019 Backstage – Paris, FR
4/03/2019 Z7 – Pratteln, CH
4/04/2019 Legend Club – Milano, IT
4/05/2019 Orion Ciampino – Roma, IT
4/06/2019 Sonic Room Fabriano – Ancona, IT
End Tour
EU Tour Part 2:
8/27/2019 PPC – Graz, AT
8/28/2019 A38 Hajó – Budapest, HU
9/03/2019 Volkswagen Arena – Istanbul, TR
9/04/2019 Principal Club – Thessaloniki, GR
9/05/2019 Gagarin 205 – Athens, GR
9/07/2019 TrainStation SubArt – Kranj, SI
9/08/2019 Arena – Vienna, AT
9/11/2019 Kwadrat – Krakow, PL
9/12/2019 Progresja – Warsaw, PL
9/15/2019 Pustervik – Gothenburg, SE
9/17/2019 Olympia – Tampere, FI
9/18/2019 The Circus – Helsinki, FI
9/20/2019 Fryshuset Klubben – Stockholm, SE
9/22/2019 Cosmonavt – St. Petersburg, RU
9/23/2019 1930 Club – Moscow, RU
9/25/2019 Svoboda – Ekaterinburg, RU
9/27/2019 Podzemka – Novosibirsk, RU
"Lotus is another terrific sequence from SOEN. Each of the four tenured players gives his all to make it as unfalteringly eloquent and forceful as possible…" – Metal Injection
"…it's among SOEN's most atmospheric and clean-sounding material and comes with a lengthy guitar solo that you can truly call 'epic.' If you're unfamiliar with SOEN, fans of Tool and Porcupine Tree should check this out." – BrooklynVegan on "Lotus"
"…undoubtedly the strongest album in SOEN's career and can be also interpreted as a testimony of Martin Lopez' perseverance and determination to tread his own path." – Sonic Perspectives
"…an engaging and engrossing listen. SOEN have met or exceeded expectations with Lotus, which could be their strongest album to-date." – Heavy Music HQ
"SOEN push progressive metal to new sonic heights…" – Captured Howls
"…the most complete SOEN record to date… A solid combination of ethereal and direct moments that will have you thinking about it after it's over." – Dead Rhetoric
"Lotus is a complete album because it balances SOEN's contrasts and unifies them into a sound that is more than the sum of its parts. The peaks and valleys are not exclusive to each other; they define each other. Compositions snap into place, and SOEN delivers song after excellent song." – Angry Metal Guy
"…a monumental work that has captured a great band at the absolute height of their powers." – Bloody Good Music
"SOEN are really in a category of their own, juxtaposing darkness and escape in each almighty breath. My only criticism of this marvelous new album is that some of the tracks aren't unique enough, but it's an album you'll enjoy beginning to end." – Get Ready To Rock
"SOEN clearly establishes themselves as key players in the palatable metal scene while simultaneously providing enough of a progressive edge to deserve the praise of those who demand a little more from their music." – Toilet Ov Hell
"Lotus is another step forward in SOEN's evolution as a band, emphasizing on deeper lyrical themes and atmosphere, while reinforcing expert vocal delivery and catchy songwriting." – Metal Wani
"Heavy yet melodic, filled with light and shade, Lotus retains the core tenants that made their previous albums good and then builds upon them to great effect. An album that combines beauty and warmth with a slew of satisfying riffs." – Ghost Cult
http://www.soenmusic.com
http://www.facebook.com/SoenMusic
http://www.twitter.com/soenmusic
http://www.instagram.com/soenmusic
http://sl-music.net
http://www.facebook.com/Silver.Lining.Music.Ltd