[photo by Rachel Cheng]
BIG|BRAVE has announced their incoming fourth LP, A Gaze Among Them, set for release May 10th through Southern Lord. A brief trailer for the album, as well as its cover art and other details have been revealed. The band has also posted North American and European spring tour dates supporting the album.
Since their inception in 2012, BIG|BRAVE has explored terrains of experimental rock with a clear focus on the key principles; space, volume, and raw emotion. The essence of BIG|BRAVE's magic has always been the way they balance these dynamics, and particularly how much sheer power comes from the beautifully quiet moments.
A Gaze Among Them features Robin Wattie (vocals, electric guitar, guitar amp, bass amp), Mathieu Ball (electric guitar, guitar amps), and Loel Campbell (drums) with guest appearances from Thierry Amar (Godspeed You! Black Emperor, Thee Silver Mt Zion) on Contrabass and Seth Manchester's synth overdubs. The album was recorded with Seth Manchester at Machine with Magnets in Pawtucket Rhode Island. The beautiful image adorning the cover, created by Wattie, further demonstrates how BIG|BRAVE has blossomed. The trio sounds rejuvenated and confident, and A Gaze Among Them is the sound of a band truly honing their craft and feeling totally satisfied with it. Compelling. Necessary. Important.
The same principles are the starting point for BIG|BRAVE's new album, only the approach is different, beginning with the question, "How do we take very little and make something bigger than what we actually have?" Vocalist/guitarist Robin Wattie explains further: "The biggest challenge was to not do what is easiest. i.e. what we knew worked for the last albums or what is, for us; easy to write. With A Gaze Among Them, Mathieu and I put ourselves through the ringer – I did not want to do what seemed to me to be a 'logical next step' in what we could do musically. I wanted to go back to our original concepts and work from there – space, tension, minimalism, and voice (finding melody and musicality in pieces that consist of one note for longer than ten minutes, for example) were the primary concentrations I wanted to push."
In the process of revisiting their early intentions, BIG|BRAVE has boldly evolved, emerging with a thrilling new body of work that is all at once refreshingly new, explosively heavy, dynamically loud, beautifully minimal, carefully repetitive, and utterly cathartic.
See a brief trailer for BIG|BRAVE's A Gaze Among Them RIGHT HERE.
Look for A Gaze Among Them to be available May 10th via Southern Lord; preorders will be available shortly.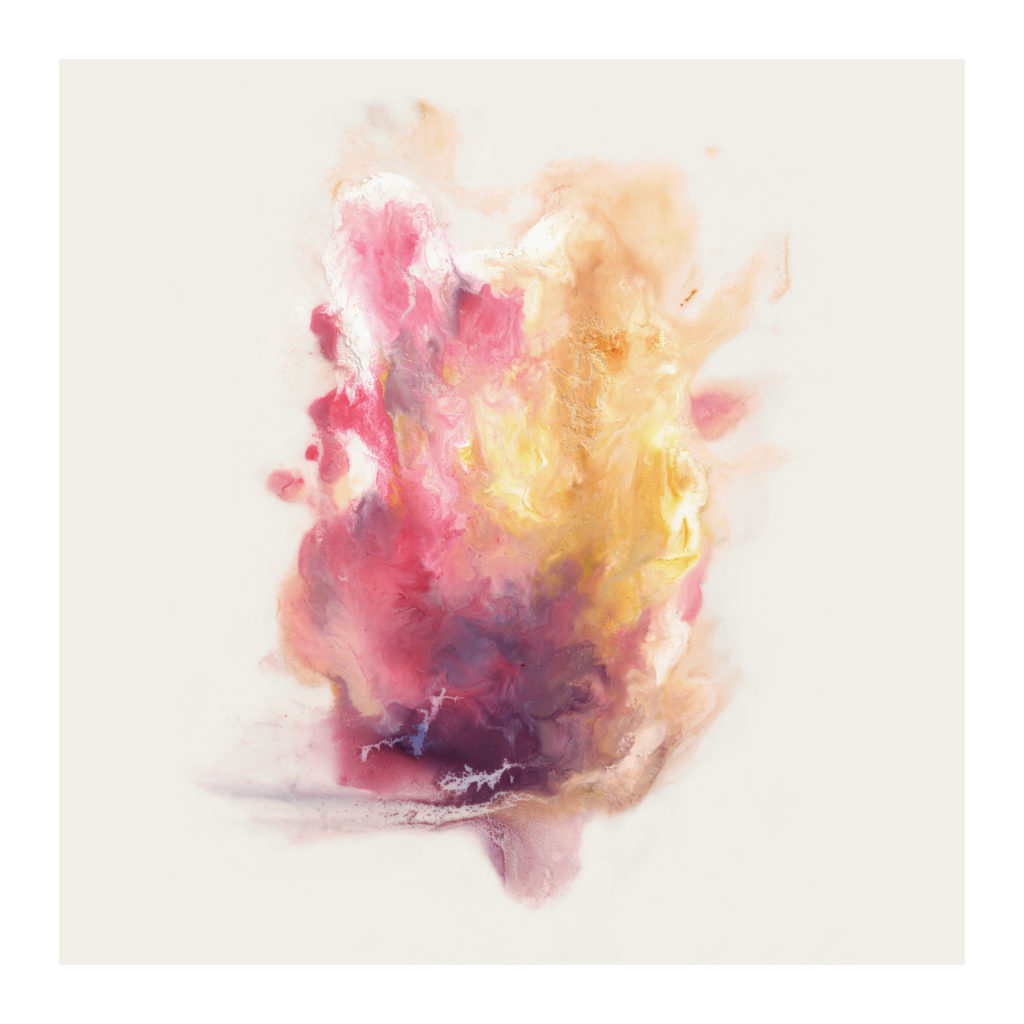 A Gaze Among Them Track Listing:
1. Muted Shifting Of Space
2. Holding Pattern
3. Body Individual
4. This Deafening Verity
5. Sibling
BIG|BRAVE has announced spring tour dates in North America and Europe including dates with Daughters, Mydisco, and more. The band will be on tour through the summer; watch for more dates to be posted in the weeks ahead.
BIG|BRAVE Tour Dates:
3/10/2019 Lee's Place – Toronto, ON *
3/12/2019 The Sinclair – Cambridge, MA *
3/13/2019 Warsaw – Brooklyn, NY *
5/16/2019 Musikverein – Nurnberg, DE ^
5/17/2019 Spree – Berlin, DE ^
5/18/2019 LAS – Poznan, PL ^
5/19/2019 TBA – Prague, CZ ^
5/21/2019 Patronaat – Haarlem, NL ^
5/22/2019 Kavka – Antwerp, BE ^
5/23/2019 Le Bulle Cafe – Lille, FR ^
5/24/2019 Rough Trade – Bristol, UK @ Raw Power Festival
5/27/2019 The Cluny – Newcastle, UK ^
5/29/2019 Instants Chavirés – Paris, FR ^
5/30/2019 Magasin 4 – Brussels, BE ^
6/01/2019 Gaswerk – Winterthur, CH ^
6/03/2019 Cairo – Wurzburg, DE ^
6/04/2019 Schute – Hamburg, DE ^
6/11/2019 La Sala Rossa – Montreal, QC
* w/ Daughters
^ w/ Mydisco
"BIG|BRAVE are big and oceanic, their music flowing and crashing like waves…Robin Wattie's clear, piercing vocals, which occupy an emotional zone right at the point between ecstasy and abject despair." – Pitchfork
"BIG|BRAVE have somehow made a ruthlessly loud record that is also fascinating, and consistently elegant." – Drowned In Sound
http://www.bigbrave.ca
http://www.bigbrave.bandcamp.com
http://www.facebook.com/bigbravemusic
http://www.southernlord.com
http://www.southernlord.bandcamp.com
http://www.facebook.com/SLadmin
http://www.twitter.com/twatterlord