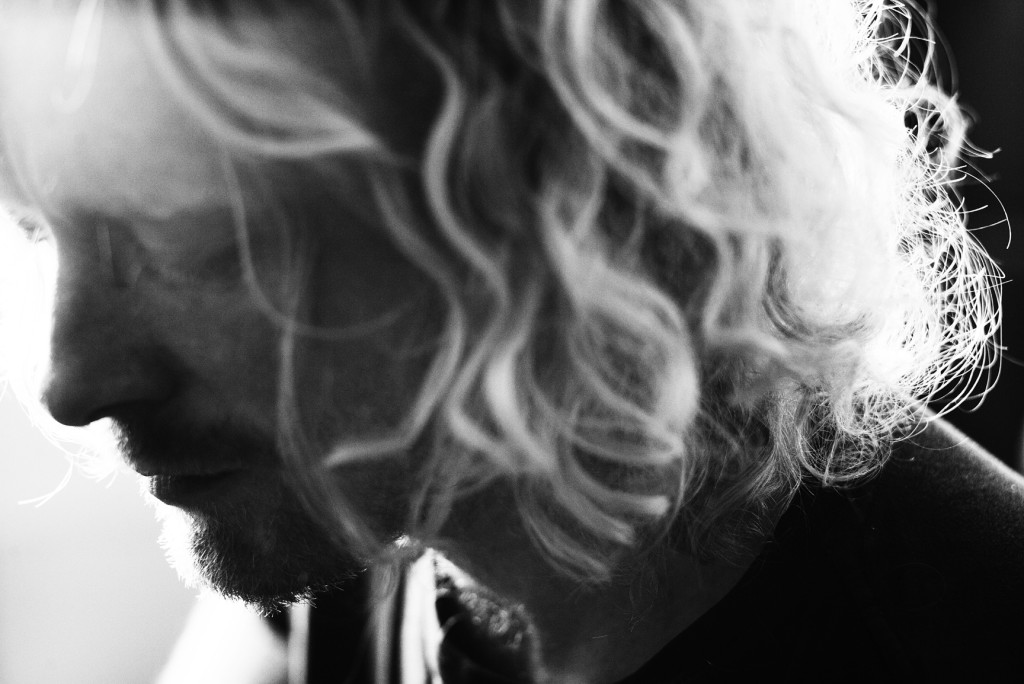 [photo by Asbjørn Sand]
Denmark's charismatic experimental soloist, KRISTIAN HARTING, will see the release of his second full-length solo album, Summer Of Crush, through Exile On Mainstream in just one week. As a primer for the LP's street date, the artist has just completed a new video for the album's sprawling "Temporary Rooms" video, which has been made available to the public.
While wholly cathartic and calming, there is an underlying sadness and tension to the works of Danish singer/songwriter KRISTIAN HARTING; as one is serenaded by his unique musical compositions and magnetic vocals, a constant harrowing sense of ill misfortune seems at hand. Such is the case with the first video for his Summer Of Crush sophomore album, as "Temporary Rooms" takes the viewer on a soaring journey through nature, exploring simply implausibly beautiful facets of the surface of our planet, yet as the lyrics progress with the video, slowly but surely, the natural landscapes shown in the video are steadily impeded by signs of human civilization. Created by HARTING's comrade Rich Williams, the video shows meager farming communities leading to roads which eventually intertwine with highways, which lead to cities, and once tranquil fields are now packed with SUV's parked in front of superstores, as serene natural settings have been uprooted for mankind's expansion.
Perceive modern Earth through KRISTIAN HARTING's deep-rooted "Temporary Rooms" video at THIS LOCATION.
Also from Summer Of Crush, hear "Ship Of Fools" RIGHT HERE and the LP-opening "Traveller" HERE.
Expanding on the ethereal songwriting deeply inspired by Western lo-fi pop, Mali blues and avant-garde folk founded on his 2014-released debut solo LP, Float, on Summer Of Crush, KRISTIAN HARTING channels his thoughts through a self-described, "Motown meets metal meets Morricone" songwriting process. Armed with his guitars, loop pedals, a foot-operated synth and analogue electronics, the artist wrote, performed and recorded all twelve new tracks on his own. Recalibrating his works towards a more pop-orientated approach, the resulting album oscillates between melancholic dreamscapes, swells of articulate outpourings and synth-laden shamanic dance tracks.
Summer Of Crush is set to be released via Exile on Mainstream on CD, LP and digital platforms worldwide this Friday, October 30th. Physical preorders are available HERE.
KRISTIAN HARTING was handpicked by Matthew E. White as direct support for two shows later this month, in Aarhus on October 27th and Copenhagen the 28th, and just a few days later will celebrate his own record release show for Summer Of Crush in Copenhagen on Halloween, October 31st. Additional performances and tour dates will be announced in the near future.
KRISTIAN HARTING Live:
10/27/2015 Voxhall – Aarhus, DK w/ Matthew E. White
10/28/2015 Vega – Copenhagen, DK w/ Matthew E. White
10/31/2015 100 Blomster – Copenhagen, DK * Summer Of Crush release show
http://www.facebook.com/kristian.harting
http://www.mainstreamrecords.de