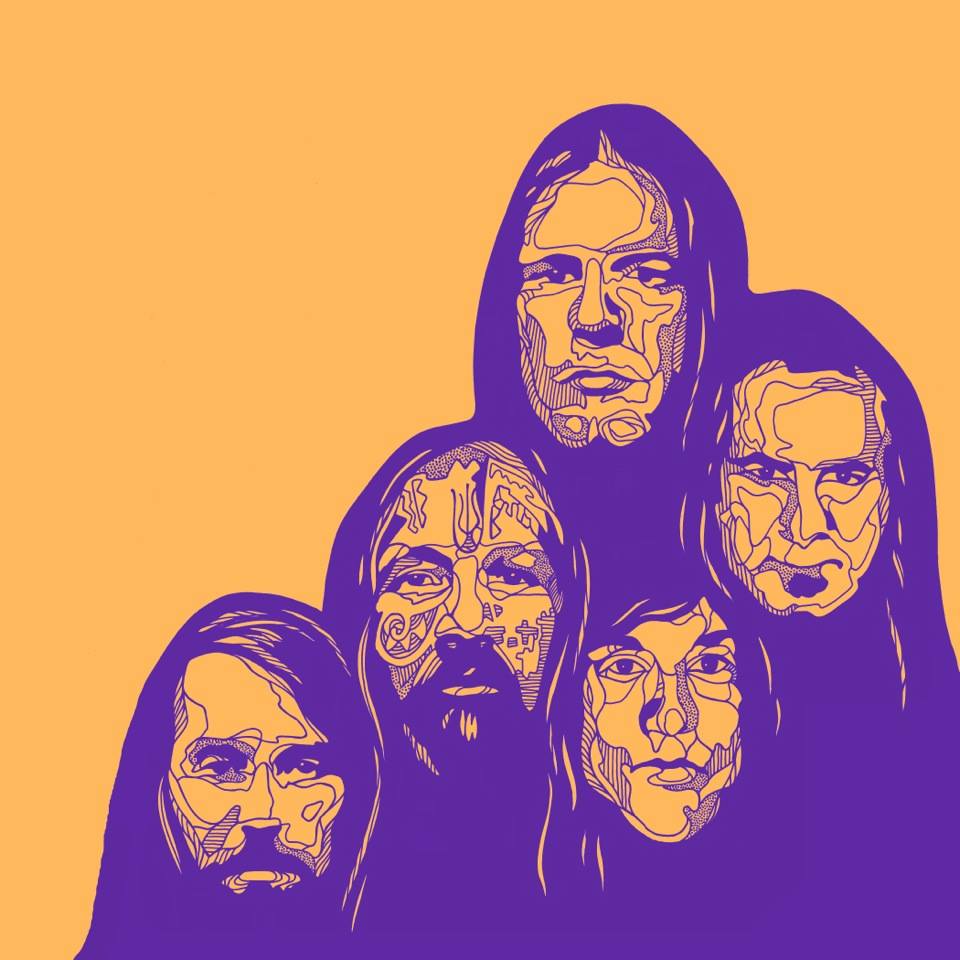 From unlikely origins, dark forces have been summoned, in the form of the self-titled debut album by brand new occult heavy metal alchemists, MIRROR. A work of rare passion, drama and intrigue set for release via Metal Blade Records on November 13th, 2015, this collection of cult crypt-kickers and mighty conjurings bears all the hallmarks of an instant classic.
MIRROR is the musical brain-child of prime mover, bassist and diehard metal connoisseur Tas Danazoglou (Satan's Wrath, ex-Electric Wizard). A chance meeting with respected producer (Ghost, Cathedral, Paradise Lost) and accomplished drummer Jaime Gomez Arellano led to the pair hitting on a shared vision of a classically aligned outfit that drew inspiration from the epic amplified landscapes of lore and legend whilst avoiding the lure of mere tribute, rather reinventing the sound and fury they loved anew. They were soon joined on this quest by Satan's Wrath axeman Stamos K, and their fate further sealed by the arrival of the mightily operatic tenor of vocalist Jimmy Mavromatis, before the ouroborus was completed with the arrival of Los Angeles-based guitarist Matt Olivo, whose infamy was earned as the guitarist of grindcore pioneers Repulsion.
Yet not only have these five far-flung warriors managed to stay true to the spirit of their original mission, they've positively transcended it, delivering a thunderously resonant salvo of metal magnificence with as much savagery and sorcery to offer as pomp or circumstance. Grandiose in approach, richly melodic in delivery and fiercely passionate in character, Mirror is a veritable feast for the lover of traditional hard rock and heavy metal. Think the glorious widescreen sweep of Rainbow's Rising, the mystical atmosphere of Angel Witch's self-titled debut and the cinematic sturm-und-drang of early Iron Maiden, yet also prepare to bear witness to a band taking the sparks that flew in the transition from the rock of the '70s to the metal of the '80s, and using them to forge a fire of their own creation.
As a precursor to its release, today The Obelisk thrusts for the galloping sounds of sixth track, "Galleon," streaming at THIS LOCATION.
And don't forget to check out first single, the epic "Heavy King," where you'll also find preorder bundles at metalblade.com/mirror.
All or any expectations have been shattered all around, as MIRROR has reached deep into the metallic motherload. And such are the portals opened up by their dark serenades. One suspects we'll be in for rather more agreeable fate than any customary seven years bad luck.
http://www.facebook.com/mirrorheavymetal
http://www.metalblade.com/mirror