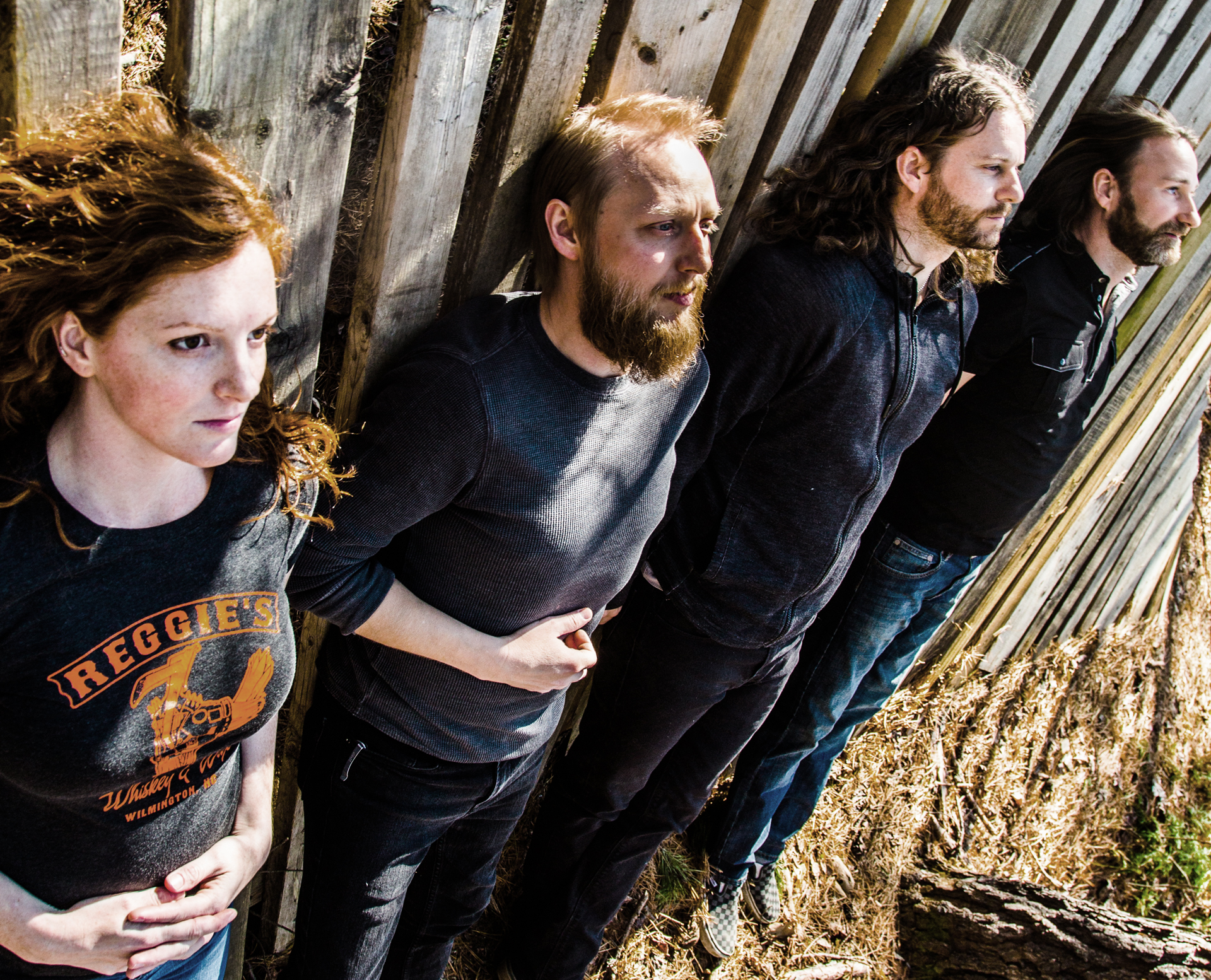 IRATA will kick off a short US summer bout of live dates beginning tonight at The Hideaway in Johnson City, Tennessee with Weedeater. From there the band will make their way through five more cities including an appearance at Golden Haze Festival alongside Whores, Muscle Beach, and more. In September, IRATA with play this year's Descendants Of Crom Festival featuring ASG, Brimstone Coven, Solace and more with additional shows to be announced in the coming weeks. See all confirmed dates below.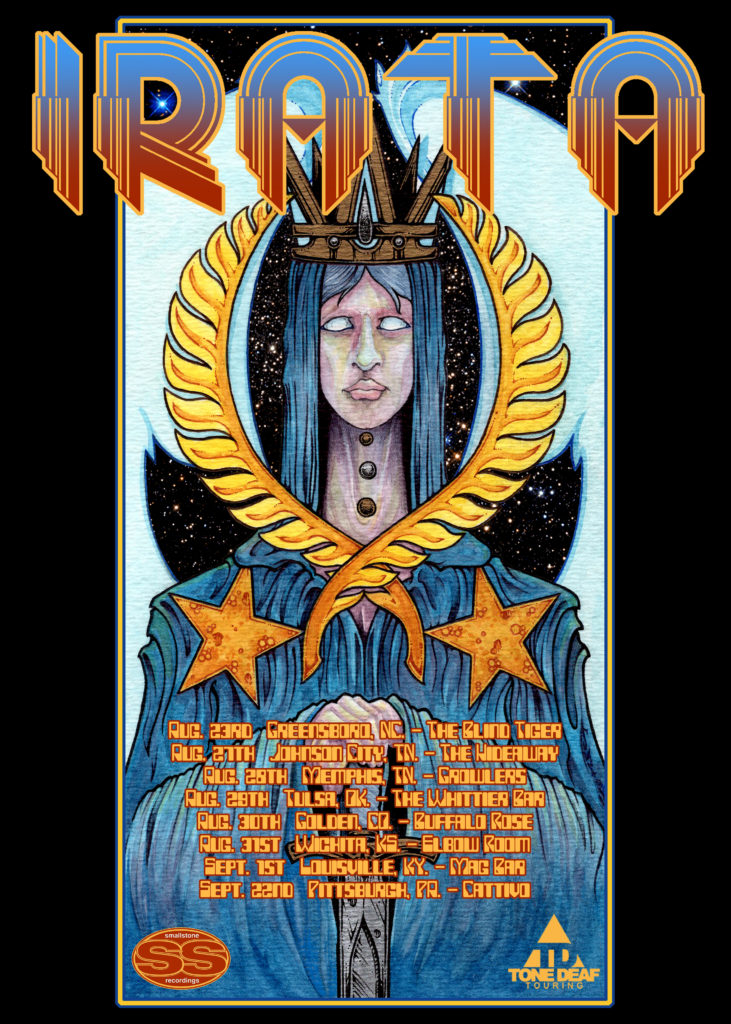 IRATA:
8/27/2019 The Hideaway – Johnson City, TN w/ Weedeater
8/28/2019 Growlers – Memphis, TN
8/29/2019 The Whittier Bar – Tulsa, OK
8/30/2019 Golden Haze Festival @ Buffalo Rose – Golden, CO
8/31/2019 Elbow Room – Wichita, KS
9/01/2019 Mag Bar – Louisville, KY @ Mag Bar w/ Florida Man
922/2019 Descendants Of Crom Festival @ Cattivo – Pittsburgh, PA
IRATA is touring in support of its critically lauded Tower full-length, released earlier this year via Small Stone. Since its 2007 genesis at the hands of founding members drummer Jason Ward and bassist Jon Case, IRATA has mutated restlessly, moving from its initial morphine-infused heavy fusion through math-y metal and finally to the soaring, technical heavy rock of its current approach. Over those dozen years, IRATA has made its presence known in metal and hard rock circles throughout the Southeast and beyond. Thanks to its growth from a trio with guitarist Cheryl Manner to a four-piece with the addition of guitarist Owen Burd, IRATA is evolving yet again.
With Burd's talents on guitar, vocals, and trumpet added to what had already felt like a complete equation, IRATA is pushing itself to new vocal and instrumental heights. Accordingly, its upcoming LP Tower applies impressive musicianship and complex textures to increasingly approachable tunes that teeter between hard rock and prog-metal. It's like the sports car version of Don Caballero. Fans of Jane's Addiction, Mastodon, Kylesa, Helms Alee, Sandrider, All Them Witches, and King Buffalo, pay heed.
Tower is out now on CD, digital, and limited-edition vinyl formats. For orders, go to THIS LOCATION where the record can be streamed in its entirety.
View the band's previously-released video for Tower's title track at THIS LOCATION.
"The album, continues to display the quartet's dizzying waft of scuzz while maintaining musical elements that also appeal to the great washed masses who grew up listening to math rock, pre-grunge indie rock and Black Sabbath." – PopMatters
"This Greensboro, North Carolina crew certainly knows how to ride a fuzztone riff to and beyond its obvious conclusions to build a mood. The band has experimented with a number of styles before settling on its present one, which is something like Mastodon-meets-early Fu Manchu. It's heavy, driving and full of interesting math rock flourishes and sounds really good super loud." – Vancouver Sun
"From the opening riffs, so reminiscent of Torche and their saccharine approach to fuzz, to the big choruses, this track oozes cool and groove." – Heavy Blog Is Heavy
"There's nothing quite as exciting as opening up an email from an unfamiliar band, falling in love with the artwork and finding that the music is not only every bit as good as you had hoped, but that it is, in fact, even better. Tower is, quite simply, an astounding album, drawing on a wide range of prog and metal influences to deliver an intelligent, exciting album that repays repeat listens thanks to the deftly textured arrangements. By turns crushingly heavy and ethereal, Tower is a remarkable album and comes very highly recommended indeed." – Sonic Abuse
"…a thrilling, complex and brilliant album from start to finish." – Outlaws Of The Sun
"IRATA…show their penchant for bringing together intricate prog with crushing stoner riffing…Much more than just your normal stoner rock/metal album, Tower contains plenty of musical elements that cross a few different genres, and judging by this release, IRATA are going to be a band that I'd advise you to keep a close eye on for the foreseeable future." – Sea Of Tranquility
"IRATA have climbed to spectacularly dizzying heights with Tower." – Cosmic Rock
"IRATA create powerful, sludge tinged anthems. Early year end list contender." – Inhale The Heavy
"…a prowling beast of a record, bristling with vigor yet remaining elusive with its capricious dynamics. IRATA have crafted a progressive heavy rocker that doesn't overburden itself with complexity but surprises with its intensifying disposition." – Crypt Guard
"…a fantastic record, one that is open, accessible and brings light, evolves and celebrates all that is good within the sound." – Ninehertz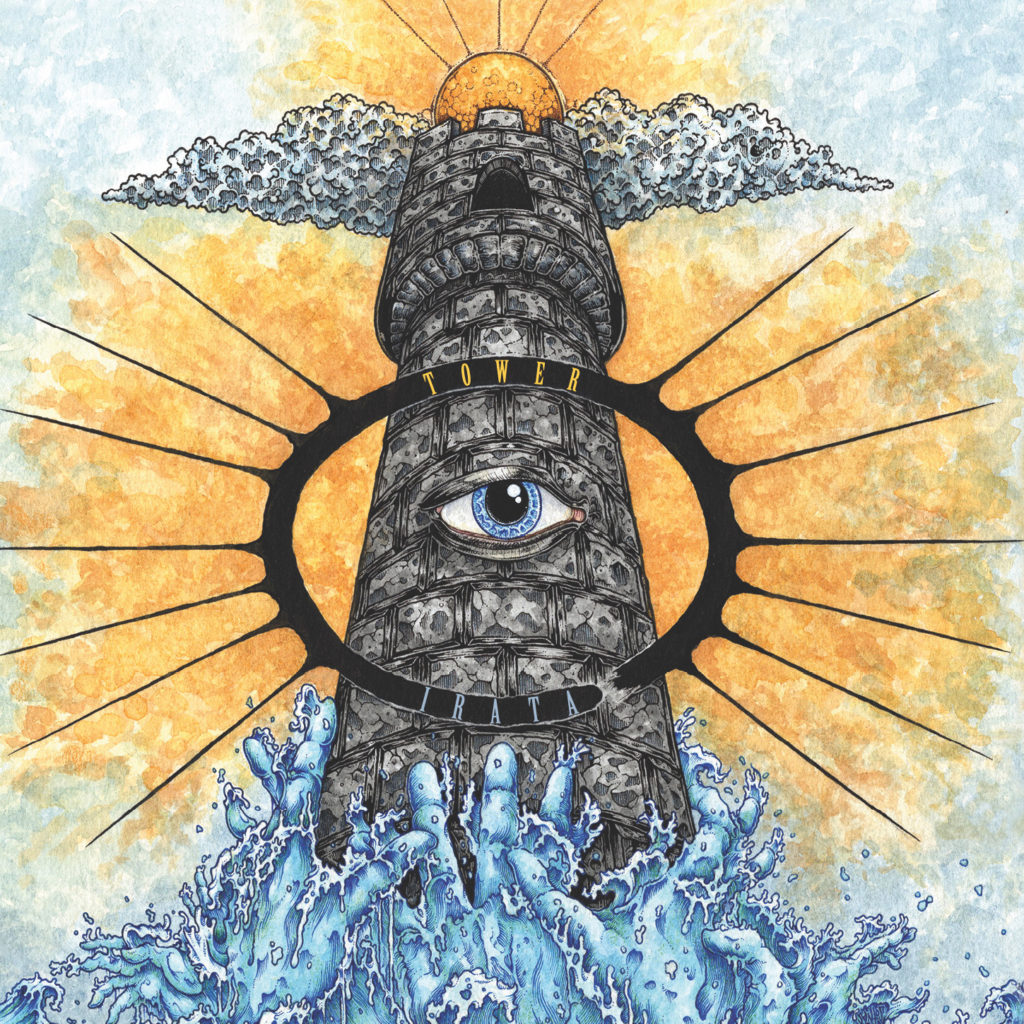 http://www.facebook.com/iratabandofficial
http://www.smallstone.com
http://www.facebook.com/smallstonerecords
http://www.smallstone.bandcamp.com