"GLASSING's latest video for 'Way Out' shows off what may be the band's best side: the live stage. Interspersed between fascinating Rorschach-like mirrored visuals, we see the band ripping away against a simple backdrop – swaying in headbanging unison, jaws clenched and veins bulging as they belt out the track 'Way Out.'" — Revolver Magazine
Austin, Texas-based blackened post-hardcore trio GLASSING is pleased to unveil their new performance video for "Way Out." Now playing courtesy of Revolver Magazine, the track comes by way of the band's Spotted Horse full-length, out now via Brutal Panda Records.
Writes Revolver of the release, "GLASSING combines post-metalisms with black-metal blasts, gaining comparisons to modern favorites like Sumac, Pelican, 5ive, early Cave In, and Sannhet – touches of post-rock, prog, doom, and hardcore all exist in the ether, but never stick around long enough to grab hold. The trio's most recent offering is Spotted Horse – an overflowing cornucopia of monolithic riffs that sail with intensity, get broken up with destructive blasts and then head back to the riff once more. Above all, the band keeps in tight and interesting for the 40-plus minute journey, avoiding the 100-percent gloom route for an air of hopefulness and a heaping helping of melody."
Adds the band of the track, "'Way Out' is the humanity we avow, a confession to the pursuit of our own nihility."
View GLASSING's "Way Out," courtesy of Revolver Magazine, at THIS LOCATION.
View GLASSING's previously released video for "Sleeper" below HERE.
Recorded with Andrew Hernandez at Estuary Recording Facility in Austin, with cover art by This Will Destroy You's Chris King, Spotted Horse is, at its core, a construction of dynamic, beautifully unsettling soundscapes, and nothingness unsurfaced at once pulsing and punishing. GLASSING seamlessly fuses elements of black metal and post-hardcore with ambient explorations, dream-pop sensibilities, and grinding walls of sound that defy categorization. Fans of Deafheaven, Oathbreaker, Envy, Birds In Row, Astronoid, Alcest, Sigur Ros, and This Will Destroy You, pay heed.
Spotted Horse is out now via Brutal Panda on LP and digital formats. For orders, go to THIS LOCATION where the record can be streamed in its entirety.
GLASSING will kick off a US summer tour next month. The journey will officially commence on June 14th in San Antonio, Texas and run through July 13th in Fort Worth, Texas. See all confirmed dates below.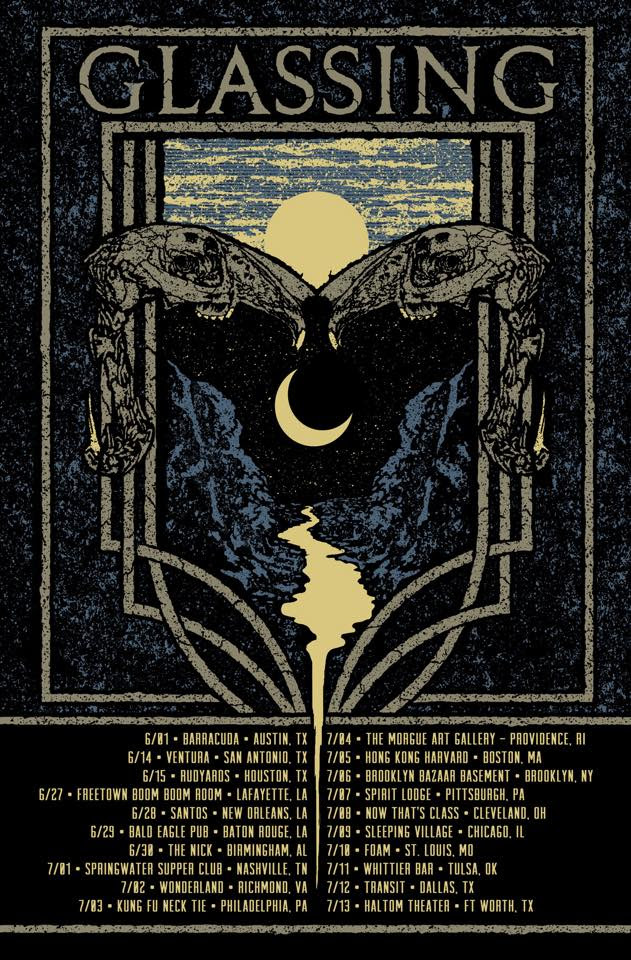 GLASSING Live:
6/01/2019 Barracuda – Austin, TX
6/14/2019 Ventura – San Antonio, TX
6/15/2019 Rudyards – Houston, TX
6/27/2019 Freetown Boom Boom Room – Lafayette, LA
6/28/2019 Santos – New Orleans, LA
6/29/2019 Bald Eagle Pub – Baton Rouge, LA
6/30/2019 The Nick – Birmingham, AL
7/01/2019 Springwater Supper Club – Nashville, TN
7/02/2019 House Show – Richmond, VA
7/03/2019 Kung Fu Neck Tie – Philadelphia, PA
7/05/2019 The Middle East – Boston, MA
7/06/2019 Brooklyn Bazaar Basement – Brooklyn, NY
7/07/2019 TBA – Pittsburgh, PA
7/08/2019 Now That's Class – Cleveland, OH
7/09/2019 Sleeping Village – Chicago, IL
7/10/2019 Foam – St. Louis, MO
7/11/2019 Whittier Bar – Tulsa, OK
7/12/2019 The Bike Shop – Dallas, TX
7/13/2019 Haltom Theater – Fort Worth, TX
"…a unique amalgam of suffocating textures, crushing blast beats, and black metal-inspired atmosphere." – Decibel
"From their wailing guitars to their staccato rhythms to their hollered vocals, GLASSING finds the sweet spot between Deftones, The Dillinger Escape Plan, and Big Black, and drive a spike deep into it so that fans can hear the raw sonic substance that bubbles forth." – Kerrang
"…an emotional journey through dense textures and the illusion of hope… Fans of the heavier side of post-rock, the atmospheric side of post-hardcore, and the emotional side of black metal should find plenty to get lost in here." – Heavy Blog Is Heavy
"Massive and entrancing, Spotted Horse is a one-of-a-kind achievement within its genre." – New Noise
"Clearly a crossover between hardcore, black metal, and post-metal, this nebulous genre space means less in nomenclature than it does in emotional depth. Borrowing the most climactic elements from each style, GLASSING penned 'Follow Through' to lift you out of your conscious thought-stream into a more dreamlike state." – Invisible Oranges
"Blackgaze hardcore is probably the simplest appellation for something like this, but doesn't tell the whole story. Spotted Horse is a beguiling mix of Alcest, KEN Mode, (early) Norma Jean, and Converge." – Wonderbox Metal
"Spotted Horse is a deeply stirring experience that seems to exist at some strange crossroads between Converge's Jane Doe and Explosions In The Sky. Powerful performances, calculated songwriting, and excellent production choices all add up to GLASSING knocking this one completely out of the stratosphere. More AOTY material." – Metal Trenches
"The ebb and flow of harsh noises and feedback juxtaposed with gentle passages of delayed guitars makes for an endlessly exciting listen….The combination of black metal, post-hardcore, and ambient noise make for a listen perfect for fans of Deafheaven or Oathbreaker, and Spotted Horse will be one of the standout releases in its genre this year." – Ghost Cult
"The variety and disparity of emotions represented throughout Spotted Horse make it one of the most memorable and dynamic albums of the year…" – Everything Is Noise
"In a modern musical landscape where subgenres collide into uneasy blends calling attention to their construction, a band melding multiple influences into a seamless whole counts as damn near revolutionary. Incorporating strains of post-rock, noise rock, math rock, black metal, and ambient music, GLASSING doesn't lean definitively toward any of those styles, but stands sure-footed on its amalgamated foundation." – The Austin Chronicle
"…the satisfying mix of slow ambiance, mid-tempo shoegaze, and aggressive post-hardcore make it memorable in a way few albums manage to be. GLASSING have created an album which carved out a spot in my mind where it's going to stay for a long time." – Nine Circles
"…a simultaneously serene and jagged work, weaving its influences and strengths into a complex palette of meditation and devastation." – Angry Metal Guy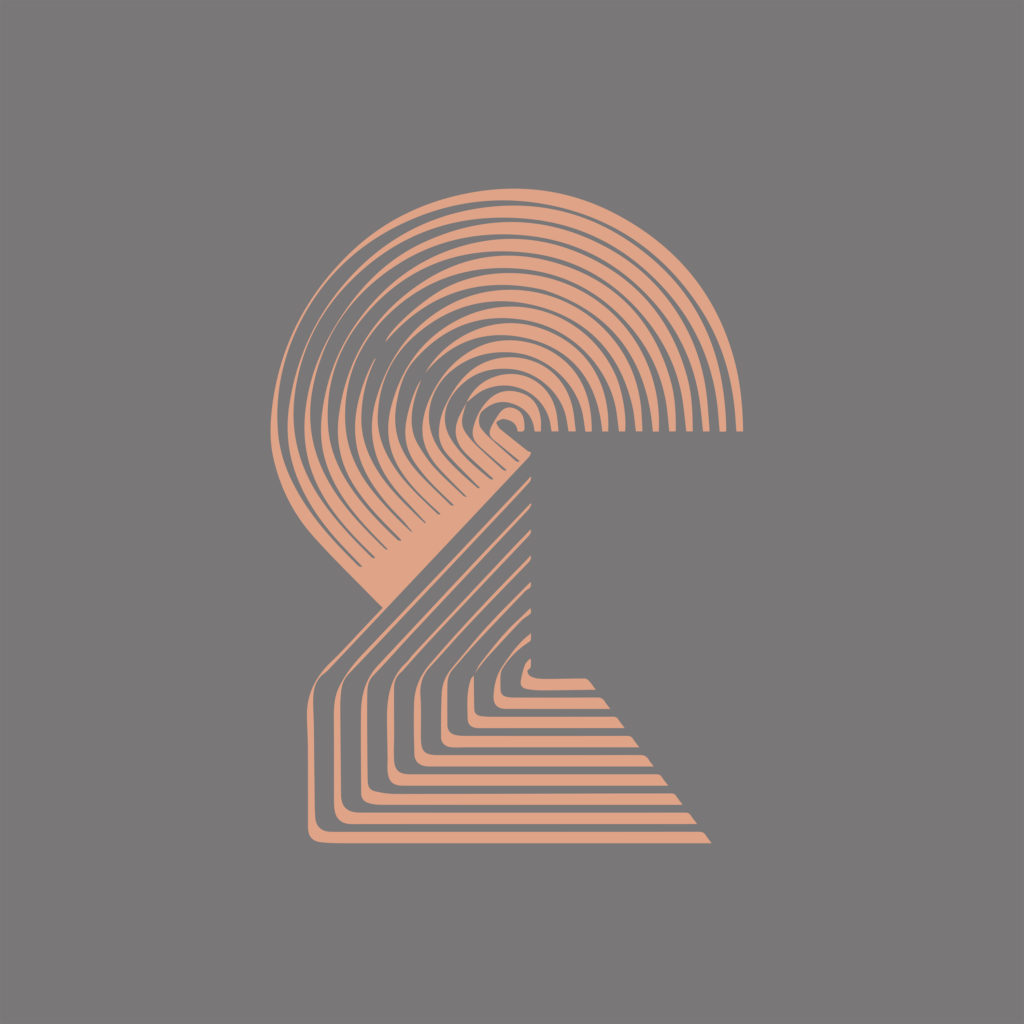 http://glassing.bandcamp.com/
http://www.facebook.com/GlassingBand/
http://www.instagram.com/glassingband
http://www.brutalpandarecords.com/
http://www.facebook.com/BrutalPandaRecords
http://brutalpandarecords.bandcamp.com