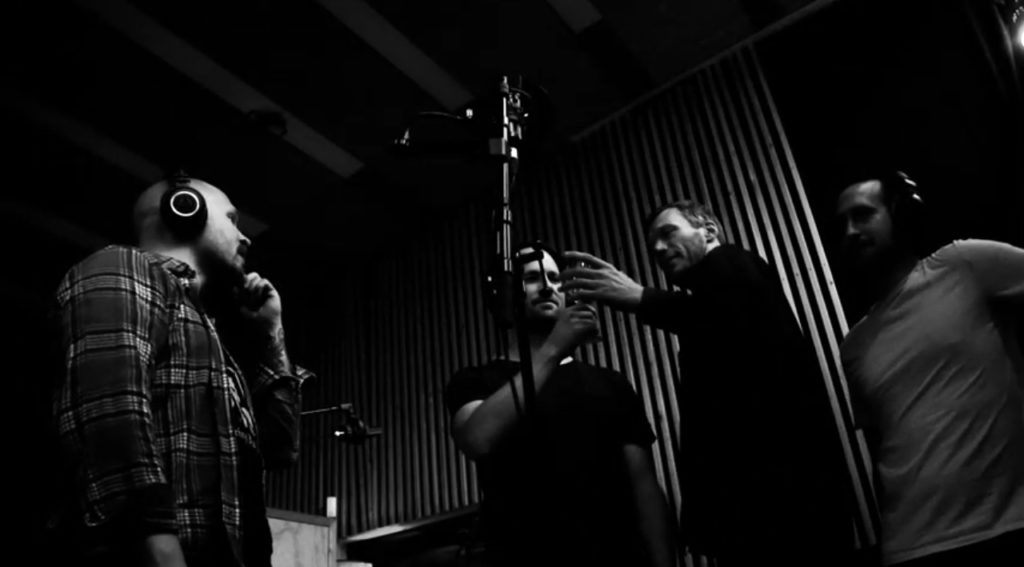 Copenhagen, Denmark-based melodic hardcore outfit NYT LIV presents a new video for their anthem "Aske Og Blod," which is found on their Ensomhedens Kolde Kald debut LP, released at the beginning of May through Indisciplinarian. In the wake of the album's release, the band now delivers the new video through a premiere at Heavy Blog Is Heavy.
As with the entire Ensomhedens Kolde Kald album, "Aske Og Blod" is another powerful statement wherein NYT LIV singer and lyricist Michael Aagesen composes straightforward Danish poetry which positions itself within the literary tradition of Danish social realism from the '70s. However, the video for the song is much more lighthearted, capturing the band in the studio recording the album, then compiled and created by guitarist Martin Goltermann.
With the video's premiere, Goltermann offers, "'Aske Og Blod' — directly translated into 'Ashes And Blood' — is a song about how the world slowly is being destroyed with the consequences falling upon the powerless 'little guy' in society. The video was shot in the studio in Aarhus during the five-day recording session for our new album Ensomhedens Kolde Kald. Once again, we recorded with producer Jacob Bredahl, and he managed to create an environment, where we could record the songs live with our own gear in order to captivate an authentic live sound, and we all had fun while doing it."
Heavy Blog Is Heavy notes of the video, "Watching the band track the record together, it's warming to see them enjoying themselves and each other's company. NYT LIV's slightly left of center take on melodic hardcore builds on this shared enjoyment, and when you're watching a group of friends stuck in a room for five days drinking and playing music, it has to make you want to get in there and do it yourself."
Watch NYT LIV's "Aske Og Blod" RIGHT HERE.
Ensomhedens Kolde Kald will is out now on vinyl and all digital platforms. Find the LP through Indisciplinarian HERE and the digital at Bandcamp where the entire album is streaming HERE. Also see the previously released videos for "Blodet Skygger" HERE and "Fortidens Tæsk" HERE.
NYT LIV will perform the "Hårde Tider" Copenhell anthem at the festival's anniversary 10 Years In Hell show on June 22nd. Members Morten Grønnegaard, Jacob Krogholt, and Anders Bo Rasmussen of hometown labelmates Rising will appear as guests at the show, as will perform on the track. Watch for additional tour dates to be announced.
NYT LIV Live:
6/22/2019 Refshaleøen – Copenhagen, DK @ Copenhell [info]
NYT LIV, the name translated to "New Life," is a melodic, rocking hardcore band with slick, infectious hooks. Comparable to outfits like Modern Life Is War and Kvelertak, the band sings in their native Danish language about current social problems. Their bold debut album Ensomhedens Kolde Kald ("The Cold Calling Of Solitude") captures ten songs which deliver ferocity and intensity combined with dynamic songwriting in a lyrical field of social indignation. The album was produced by Jacob Bredahl (Rising, Hatesphere, Fossils), mastered at Audiosiege by Brad Boatright (Modern Life Is War, Nails, Mutoid Man), and completed with artwork and layout by Lasse Høgh.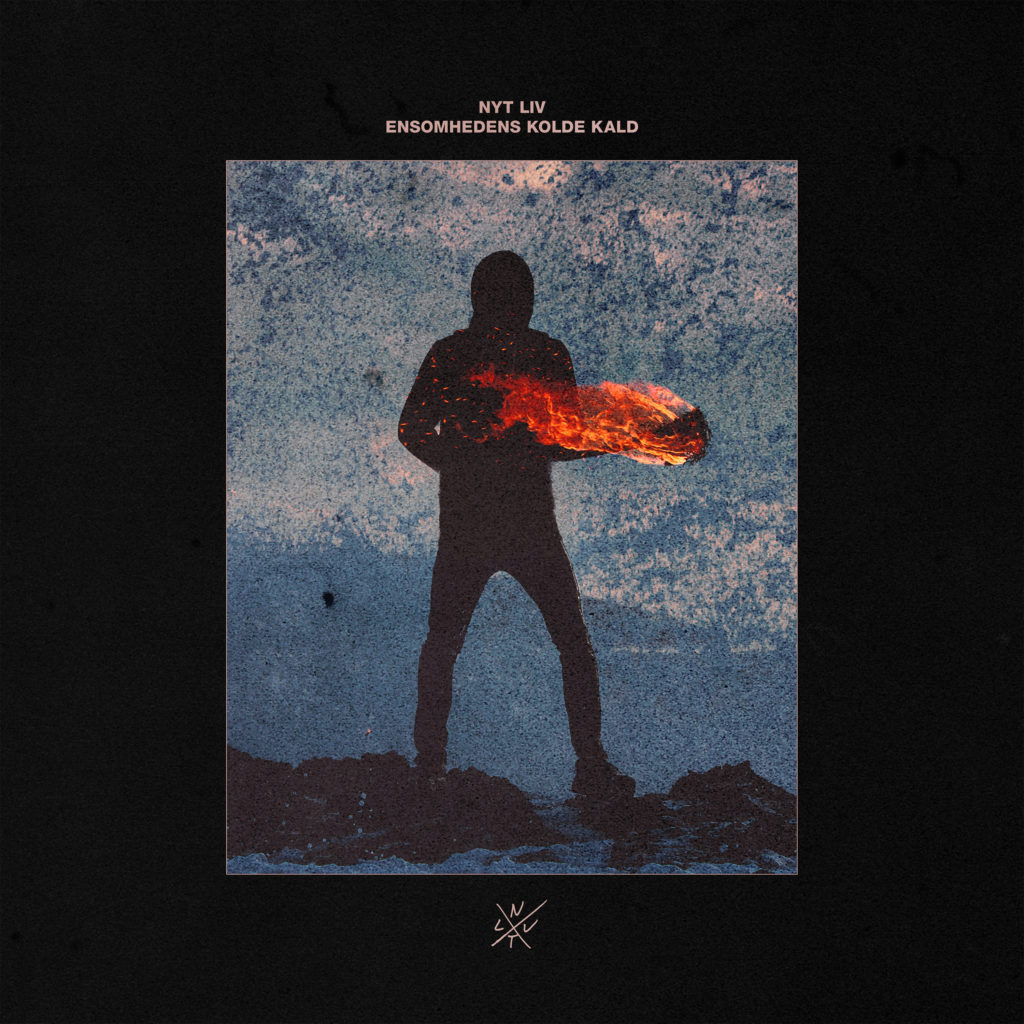 http://www.nytlivband.dk
https://www.facebook.com/nytlivband
http://www.indisciplinarian.com
https://indisciplinarian.bandcamp.com
http://www.facebook.com/indisciplinarian