[photos by Exploding Lens]
Gainesville, Florida-based doom/rock trio THUNDERCLAP has created a video for "Capsized," one of the standout tracks found on the band's debut LP, Inebriocean, which was released in March through Financial Ruin. The video makes its way into the public domain through a premiere at No Echo.
THUNDERCLAP's members are veterans of the Florida punk/underground scene, having collectively played with the likes of Discount, Army Of Ponch, The Draft, Unitas, J.Page, House On Fire, Black Cougar Shock Unit, and others. With this new band, the members meld elements of doom and classic rock into a thick layer of swampy southern groove akin to bands like Torche, Royal Thunder, and Kylesa. Inebriocean was recorded, mixed, and mastered by Ryan Williams at Black Bear Studios in Gainesville and completed with cover art by Ted Lincoln.
THUNDERCLAP's new video for "Capsized" showcases the members in an intimate performance setting simply crushing the groove-laden song. The video was filmed by Jeremy McGuire and Eliza Goldstein and edited by Matthew Zagorski.
The band's Ale Gasso offers, "'Capsized' brings us to the chaotic peak of Inebriocean. It suggests a loss of control, telling the story of someone wrecked at sea, surrounded by complete darkness, accepting that inevitable moment of sinking into the ocean forever. And as the title of the album as well as the other songs imply–the restless, hungry ocean serves as a metaphor for intoxication or an all-consuming life of despair. The song ends with a sort of peaceful acceptance of the inevitable, 'At the end I close my eyes. And let the heaviness bring me down.' The video was shot by Jeremy McGuire and team at the Hardback Café on a rainy night in Gainesville."
No Echo writes, "Fusing sonic elements of noise rock, sludgy heavy metal, and filthy hardcore, THUNDERCLAP is one of those examples where the band name is a perfect fit to the sound/spirit it is representing. The trio is comprised of musicians who have played in such bands as Discount, Army Of Ponch, Black Cougar Shock Unit, and The Draft, so the foundation is solid either way, but with a powerful bottom heavy-driven attack, THUNDERCLAP's output stands on its own."
See THUNDERCLAP's "Capsized" video at No Echo RIGHT HERE.
Inebriocean is out now on LP and digital platforms through Financial Ruin with distribution through Dead Tank Records. Find the LP HERE and digital HERE.
THUNDERCLAP has been confirmed to play a hometown show on June 28th with Cavity A.D. and others, and the Punk Bird Bash again in their Hometown on July 20th, with additional live actions to be announced in the weeks ahead.
THUNDERCLAP Live:
6/28/2019 The Atlantic – Gainesville, FL w/ Cavity A.D., Bitemarks, Gaul [info]
7/20/2019 Civic Media Center – Gainesville, FL @ Punk Bird Bash, Radon, NOMORE, Piss Test [info]
THUNDERCLAP combines poetry and music with different movements, tones, and emotions wrapped together to create a complete experience for listeners rather than just the average one-dimensional song. Breaking away from the traditional hardcore that permeated the scene at the time, they added layers of visual and conceptual feeling to the dark, heavy music which they felt properly reflected what they were feeling inside. Inebriocean is a journey, combining songs of varying lengths, moods and genres in order to replicate the true experience of life and art. The album's seven lush tunes boast attributes of classic Southern rock and modern doom metal in a seamless blend of empowering riffs and emotive atmospheres.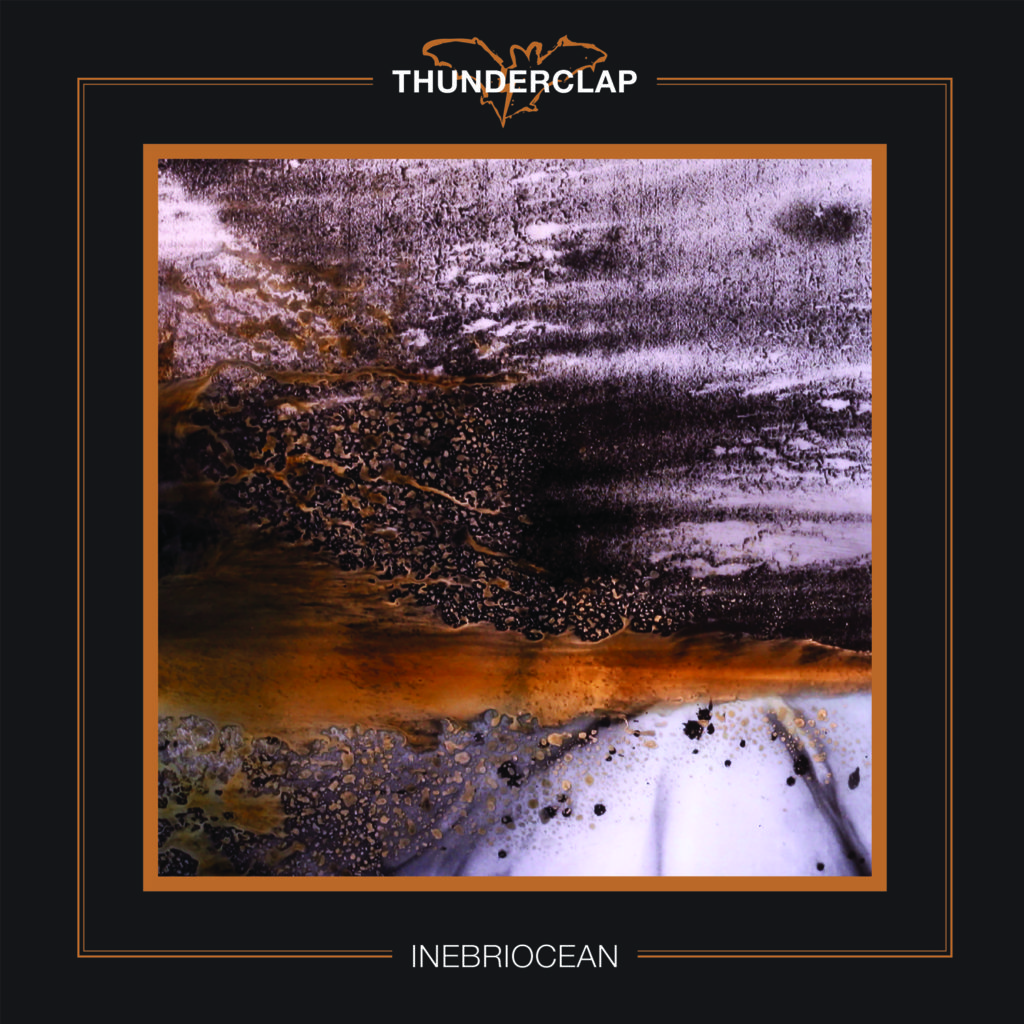 https://www.facebook.com/ThunderclapGVL
https://thunderclap666.bandcamp.com
http://www.financial-ruin.com
http://financialruin.storenvy.com
https://financialruin.bandcamp.com