[photo by Angela Owens]
Providence, Rhode Island-based FUCKING INVINCIBLE is preparing several new recordings for release in the coming months, the first of which, the I Hate Myself And Want You To Die EP, is set to street in December.
Another merciless beating from FUCKING INVINCIBLE, founded by current/former members of Dropdead, Daughters, Soul Control, Sweet Jesus and more, I Hate Myself And Want You To Die jams eight songs into seven-minutes, the band's calculated, cynical and ultra-pissed hardcore/powerviolence attack as nasty as ever. I Hate Myself And Want You To Die was recorded, mixed and mastered by Will Killingsworth at Dead Air where the band also captured their 2014-releaed debut LP, It'll Get Worse Before It Gets Better, the same caustic elements of the LP bleeding into the volatile new material, and completed with cover art by Dean Forsythe II.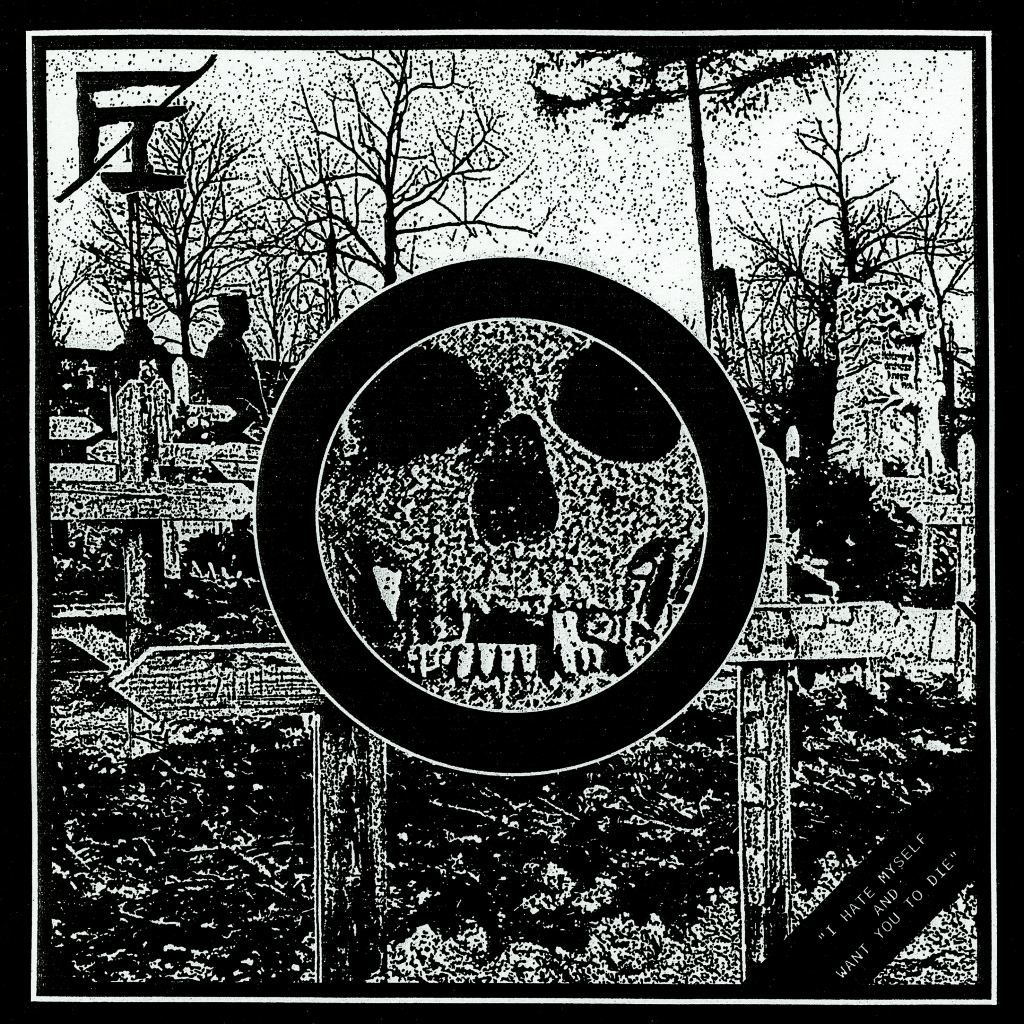 I Hate Myself And Want You To Die Track Listing:
1. Cross-Uncross
2. Conflict Recital
3. Under The Sun
4. Ditched
5. Feeder
6. Like A Child
7. No Exit
8. Get It Wrong
I Hate Myself And Want You To Die will see release via Atomic Action Records on December 16th. Stand by for audio from the EP, pressing and preorder info and more in the coming days.
In addition to the impending I Hate Myself And Want You To Die EP, FUCKING INVINCIBLE has also just released the brand new track "Left Hand Path" on an Atomic Action compilation titled Sick Of Things The Way They Are, with songs from Wokling, Wound Man, Symptom, Some Nerve, World is Shit and Razorheads also captured on the 7″ slab. Stream and order the comp HERE.
FUCKING INVINCIBLE has also been announced as part of the upcoming Berserker Fest in Detroit this March with the likes of Voivod, Antiseen, Cannabis Corpse, Fistula, Child Bite and many more still to be announced. An East Coast tour will be plotted around the festival as well. The band is currently booking regional shows in the Northeast, with a show in Newport, Rhode Island this Sunday, November 8th and more to be announced soon.
FUCKING INVINCIBLE Live:
11/08/2015 Cafe 200 – Newport, RI w/ V-Sect, Some Nerve, Savage Blind
3/03-05/2016 The Loving Touch – Ferndale, MI @ Berserker Fest
http://www.facebook.com/FCKINGINVINCIBLE
http://www.facebook.com/AtomicActionRecords
http://atomicactionrecords.bandcamp.com