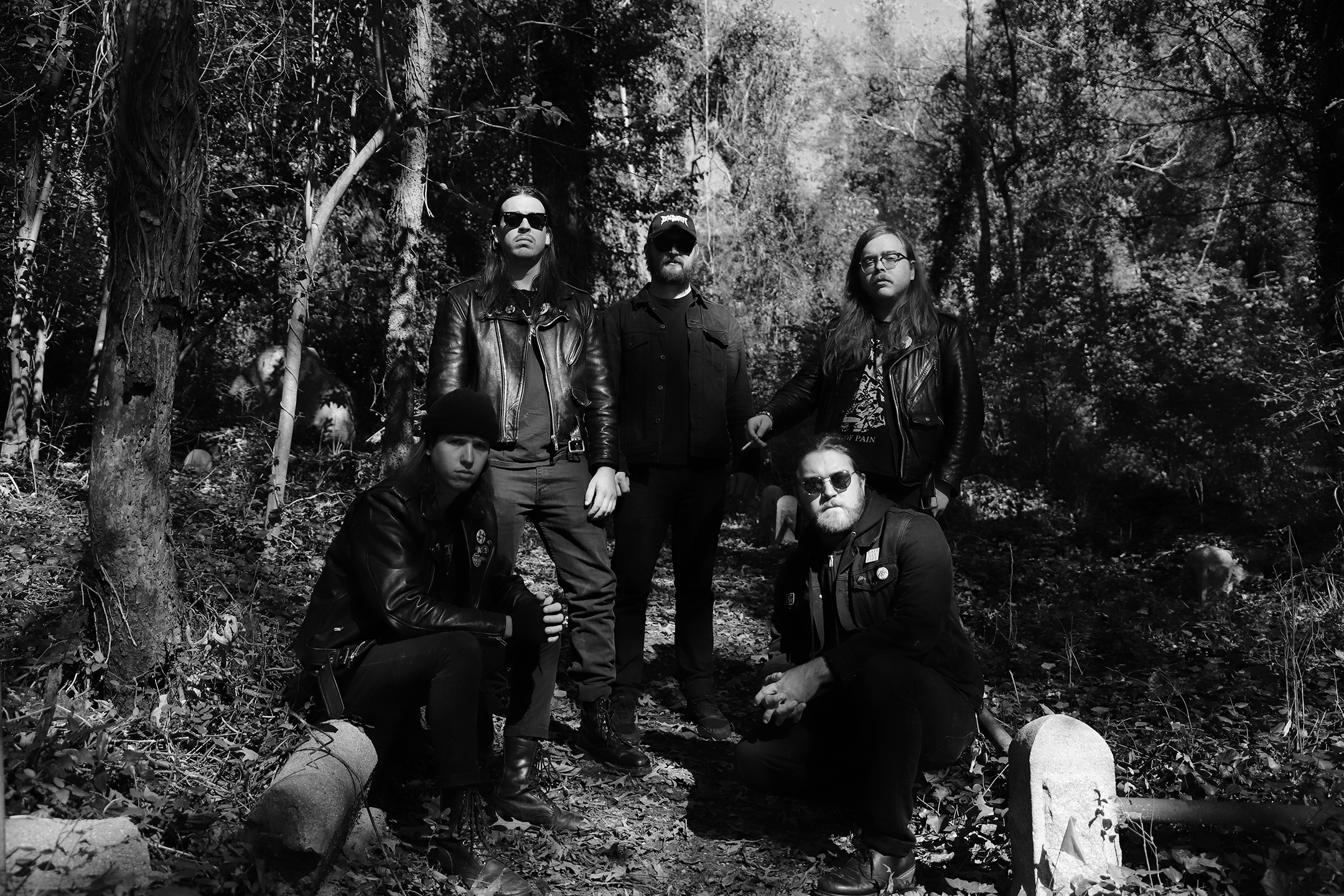 [photo by Morgan Parrish]
"Reckoning Force" is the crushing new single from Richmond, Virginia thrash/hardcore quintet ENFORCED. The track makes its public debut through an exclusive premiere at BrooklynVegan, as the LP on which the track is found, At The Walls, hurtles towards release via WAR Records next week.
ENFORCED's At The Walls LP features a remixed and remastered version of the 2017 demo and their "Retaliation" promo, and introduces two brand new songs to the mix. All tracks were recorded by Bob Quirk and mixed and mastered by Arthur Rizk (Power Trip, Cavalera Conspiracy, Candy), and the album's cover art was created by Dwid Hellion (Integrity, Psywarfare) who makes a guest appearance on the track "Skinned Alive."
Of "Reckoning Force." ENFORCED vocalist Knox Colby states, "The lyrics mull about the effects of opening old wounds with friends and family for pride or over disagreements. A few lines hypothesize the idea of throwing everything away just to win an argument, leaving you isolated and bitter only to be crushed by an unforeseen force."
On the songwriting for the track, guitarist Will Wagstaff offers, "This song was partially written with Isaac (Hullinger) on drums, and partially written with new drummer Alex (Bishop). We wrote most of the fast riffs with Isaac and then kind of put the solo part and intro together with Alex. I remember we modified the fast riff a bit once we had written the intro. We wanted to kind of have a 'Pull The Plug' (Death) style vibe during the intro and then bust into the fast riff. Both this song and 'Skinned Alive' definitely represent somewhat of a transition stylistically pushing into a more death-thrash direction where we're going to be featuring more double bass parts, more intricate guitar play and thrashing slam riffs."
BrooklynVegan writes with the new song, "…'Reckoning Force' is a total adrenaline rush, with enough thrash riffs and whammy solos to recall classic '80s crossover bands like ENFORCED's recent tourmates Leeway, and a raw bark that's in line with the aforementioned Integrity. ENFORCED don't just sound like revivalists though. The album was mixed and mastered by Arthur Rizk (who also works with likeminded thrashers Power Trip), and he helps give it a modern sound. But really the credit goes to ENFORCED, who know how to pull from the past but make it sound fresh."
Stream ENFORCED's "Reckoning Force" at BrooklynVegan RIGHT HERE.
WAR Records will release At The Walls on LP and digital platforms next Friday, July 19th. Place orders at the label webshop HERE and Bandcamp where "Skinned Alive" featuring Dwid Hellion and "Born Lost" are streaming HERE.
Following their tour supporting Sacred Reich, Iron Reagan, and Leeway across the US in May, ENFORCED continues to perform live, with a record release show and more confirmed for August. Watch for the band to announce new tour dates in support of the LP over the months ahead.
ENFORCED Live:
7/27/2019 Cobra Cabana – Richmond, VA w/ Under Attack + TBA
8/05/2019 Songbyrd – Washington, DC w/ Red Death, Ekulu, Illusion
8/25/2019 The Camel – Richmond, VA * record release party w/ Red Death, Dead & Dreaming, Loud Night, Mutually Assured Destruction
Formed in 2016, ENFORCED picks up where Sepultura and Cro-Mags left off and infuses their own volatile, hardcore fury into the hardcore/thrash crossover sound of the late '80s. Fronted by a voice that could only belong to that of a madman and unloading nonstop blazing riffs and pummeling breakdowns in every track, the band demolishes everything in their path, leaving a trail of smoldering wreckage and pure decimation anywhere they perform.
Expect nothing but total war from ENFORCED as the band explodes into 2019; a must-hear for fans of classic crossover/thrash from Nuclear Assault, Demolition Hammer, and Devastation, as well as modern shredders Skeletal Remains, Foreseen, and War Hungry.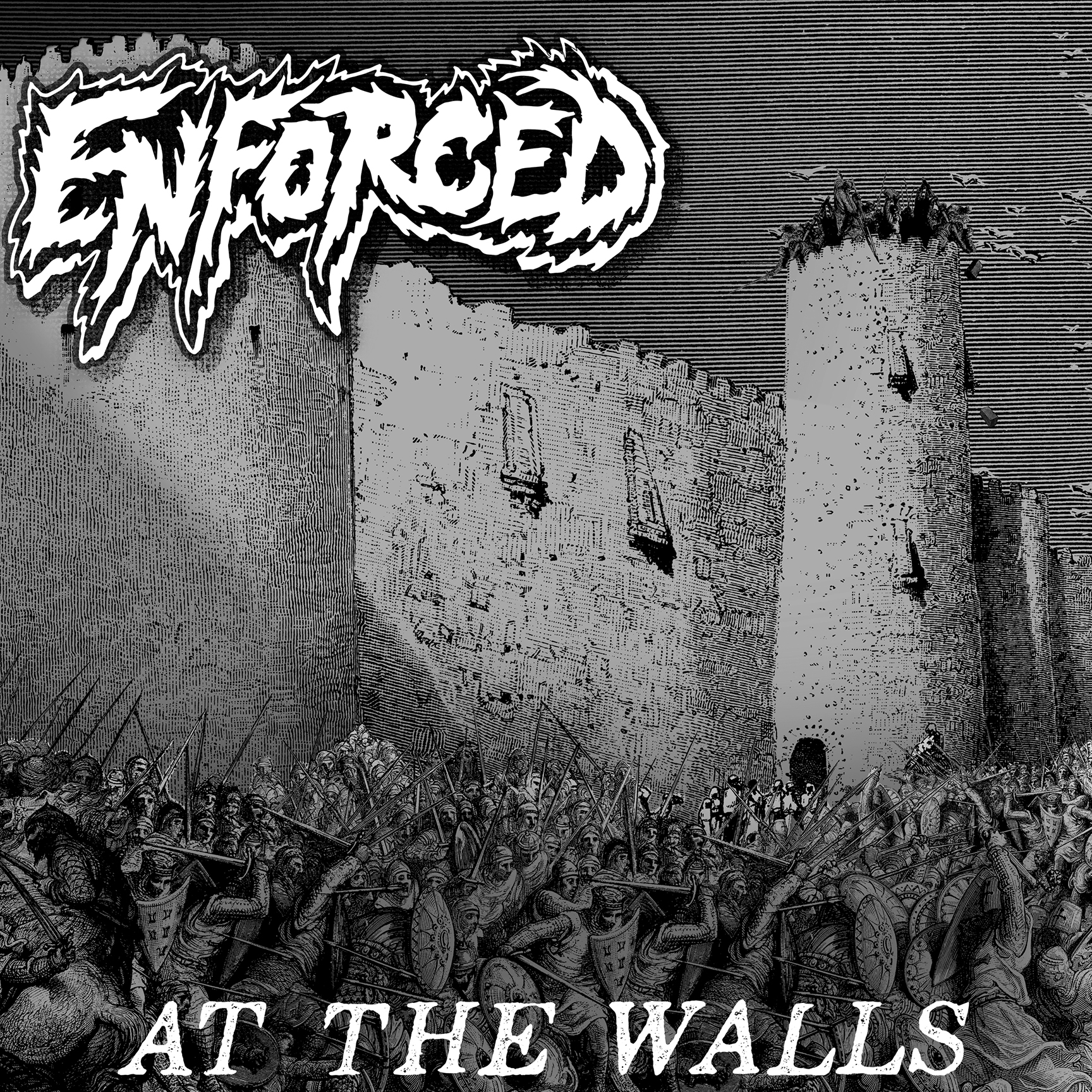 https://www.facebook.com/enforcedrva
https://enforced.bandcamp.com
http://www.war-rec.com
http://www.facebook.com/WARRECORDS.HC
http://www.instagram.com/WARRECORDS
http://www.twitter.com/WARRECORDS1