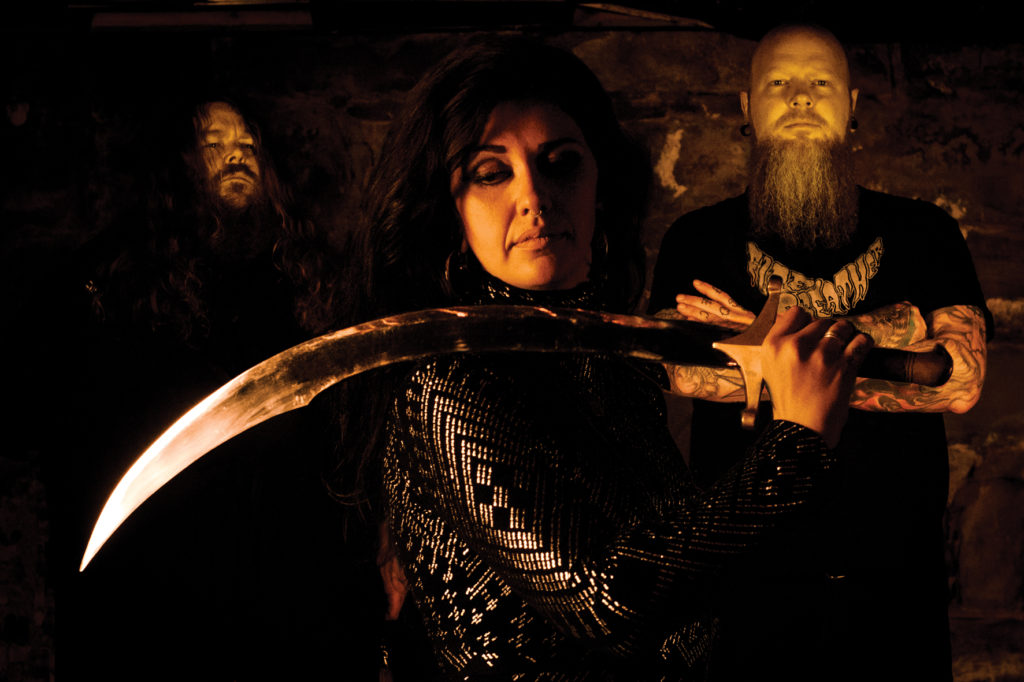 Canada's favorite psychedelic doom conjurors ZAUM will join Poland stoner/doom troupe Dopelord for a European journey this fall. The Northern Trails Tour will commence on October 31st in Copenhagen, Denmark and run through November 10th in Berlin, Germany.
Comments ZAUM vocalist/bassist Kyle Alexander of the trek, "We're thrilled to have the opportunity to share a tour of one of our favorite regions in the world with our Polish brothers in Dopelord. This will actually be the first time people in North/Western Europe will witness our live visual experience component with Nawal Doucette performing her 'Evil Queen' rituals in addition to customized backing visuals for the ideal ZAUM experience. We recently showcased this for the first time in Eastern Europe just prior to the release of our new record Divination and the feedback was truly overwhelming and quite unexpected. I think the visual experience adds more context to the world of ZAUM we've created and I think people can often witness something a little different than what they're used to seeing at the average concert." See all confirmed dates below.
Divination was released in May via Listenable Records. While ZAUM's meditative "mantra doom" stays quite true to what fans have experienced to date, their songcraft and presentation has progressed further with the inclusion of recorded instrumentation such as jaw harp, digideroo, singing saw, dilruba, saz, brass bells, brass bowl, and finger cymbals. In addition, their live experience now features Nawal Doucette performing her mesmerizing dark dance rituals entrancing all those who observe.
Divination is available on CD, LP, and digital formats. For physical orders visit the Listenable Shop at THIS LOCATION. For digital orders visit the Listenable Bandcamp page HERE where the record can be streamed in full. The record is also available as a limited-edition cassette only available through the ZAUM Bandcamp page HERE.
ZAUM w/ Dopelord:
10/31/2019 BETA – Copenhagen, DK
11/01/2019 Blitz – Oslo, NO
11/02/2019 Hulen – Bergen, NO
11/03/2019 Folken – Stavanger, NO
11/05/2019 Plan B – Malmo, SE
11/06/2019 Nalen – Stockholm, SE
11/07/2019 Hängmatten – Goteborg, SE
11/08/2019 Metal Fest – Aalborg, DK
11/09/2019 Haftenklang – Hamburg, DE
11/10/2019 Zukunft am Ostkreuz – Berlin, DE
ZAUM is a passage toward the dark realizations of the old world; a monolithic, doomy mantra-based meditative experience forged by bass and drums interwoven with sitar, woodwind, string, and synth textures. Based in New Brunswick, Canada, observers experience a tranquil resonance whereby the astral and physical planes can coexist and be understood from a natural perspective.
A direct continuance of the ever-evolving lore and world in which ZAUM has exposed, conceptually, Divination unpacks a transmundane darkness from ancient Burma – touching on conflict, theism, and some esoteric events which play a key role in the developing canon of ZAUM. Audibly, the album portrays a dense and vivid dreamstate, supplanting the listener into an overseer's perspective of these aforementioned esoteric depths, reexperienced with a celestial clarity. The soundscapes within encapsulate an unveiled mysticism harnessed to unpack the fluidity of consciousness at the crux of the human condition.
"…slip back into a trance-like state and let it's evil dulcet tones wash over you…" – Distorted Sound
"Like the similarly-minded Om before them, ZAUM have begun to push outside the confines of a bass/drum duo, incorporating various bells and other atmospheric elements in order to convey the ambience that is so crucial to what they do now more than ever." – The Obelisk
"…a fine piece of psychedelia from a band that sets themselves apart from their Stoner neighbors by leaning more on artistry and purpose rather than camp." — Metal Temple
ZAUM:
Kyle Alexander – vocals, bass, synth
Christopher Lewis – drums, percussion
Nawal Doucette – visual rituals, finger cymbals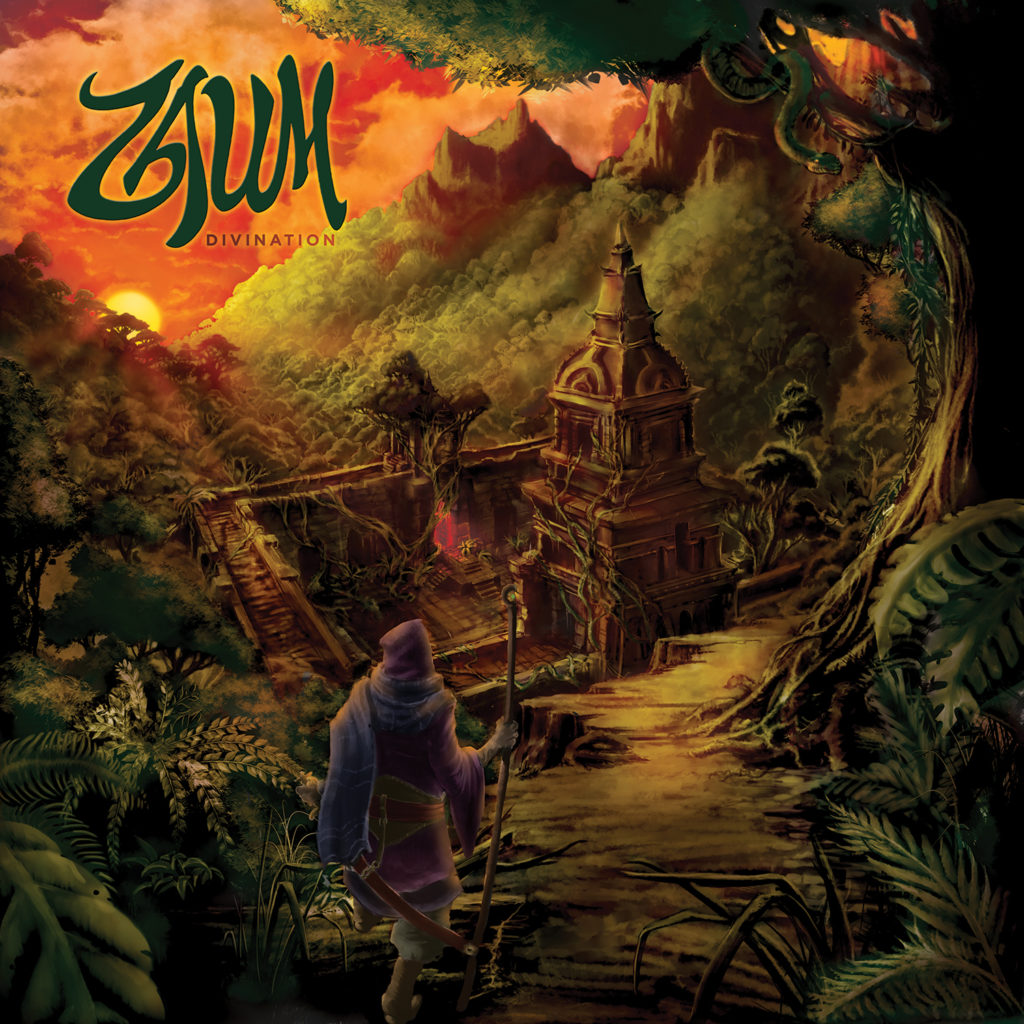 http://www.zaum.ca/
http://www.facebook.com.zaum
http://zaum.bandcamp.com
http://www.listenable.net
http://www.facebook.com/listenablerecs
http://www.twitter.com/Listenable