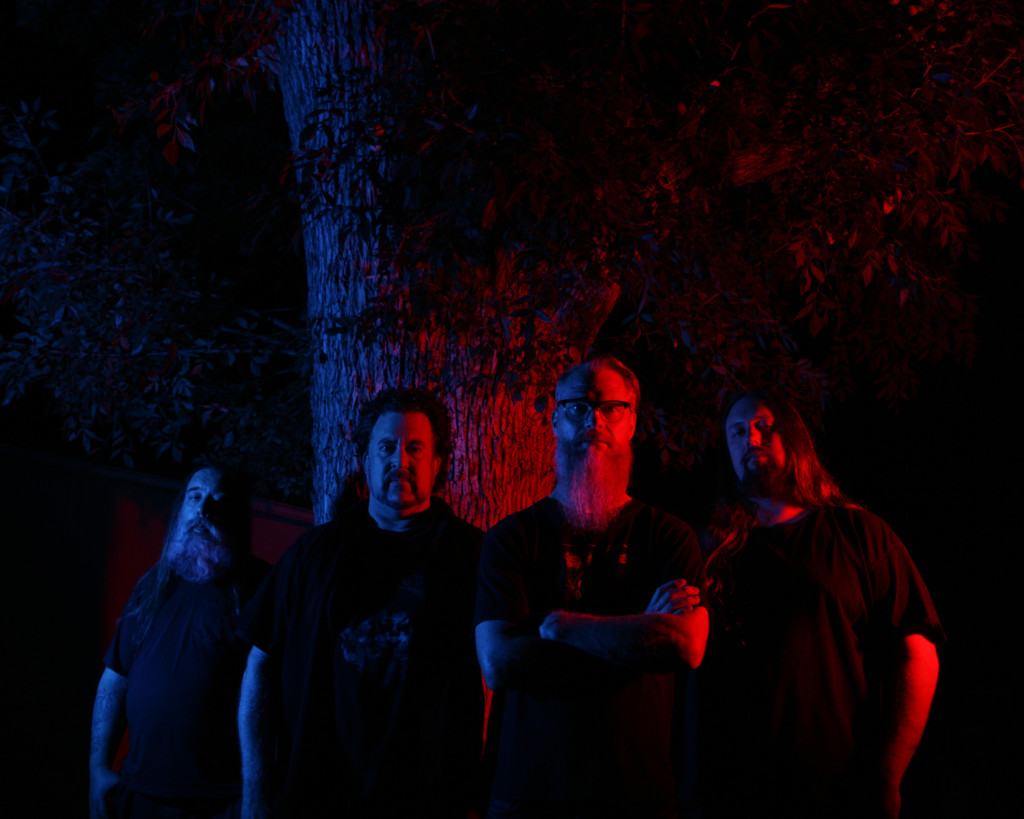 California stoner/doom alchemists YIDHRA will join Attalla for a short run of live dates later this week. The Southwest Tempest Tour will run from July 20th through July 24th hitting Los Angeles, San Diego, Tucson, Phoenix, and Las Vegas.
The band will be touring in support of their Cult Of Bathory EP. Initially released this past Winter via Black Voodoo Records on limited ten-inch vinyl and digital formats, the follow-up to 2013's critically-lauded Hexed full-length was captured live with master engineer and producer Bill Metoyer (Slayer, Corrosion of Conformity, Trouble, etc.) at Skull Seven Productions and boasts four dark, lead-footed hymns centered on the occult, witchcraft, life, death and imminent destruction. Cult Of Bathory is now available on cassette through The Harmacy Records' Giallo imprint. Limited to fifty-five units worldwide, it can be obtained at THIS LOCATION.
YIDHRA w/ Attalla Southwest Tempest Tour:
7/20/2016 Complex – Los Angeles, CA w/ Sisters Ov The Blackmoon, Ancient Spell
7/21/2016 The Merrow – San Diego, CA w/ Great Electric Quest, Supersonic Dragon Wagon
7/22/2016 SurlyWench Pub – Tucson, AZ w/ Abhorrent Contagion, Blacklidge
7/23/2016 The Sandlot – Phoenix, AZ w/ Tombstalker, Goya, Grey Gallows
7/24/2016 The Warehouse – Las Vegas, NV w/ The CG's, The VD's, Duct Tape Shoes, Commital, GrimReefer, Wax Pig Melting
In other YIDHRA news, the band recently launched their own "signature" pedal, the Hexed Fuzz Custom through Arts In Bloodshed Custom Effects. There is a music realm made of heaviness, where goblins dwell and witches prepare their potions in wicked cauldrons. A doomed land where the trees are evil and the sky's dark green. If you belong in here, then the Hexed Fuzz Custom is for you. Built according to the specs of YIDHRA guitarists Dave Krocker and Ted Venemann, the pedal provides an extra thick yet detailed high gain fuzz distortion perfect for extra low tunings. The fat and squished texture is filtered through a custom three band EQ and features a soft action true bypass switch as well as a bright creepy green led. Switchcraft jacks complete the high quality hardware. Heavy, extra gainy and quiet. Now's the time to get your hoof on it and begin to compose your malevolent chant. For more info visit THIS LOCATION and check out the trailer below.
Forged in 2009 by the fates of tragedy, life and death, and influenced by the soul-searing sounds of Electric Wizard, Saint Vitus, Trouble, and Candlemass, YIDHRA has been able to rise above their roots of despair and use those experiences to forge a massively heavy, dark and catchy arsenal of material. Lyrically and visually, YIDHRA conjures strong horror and occult themes that yield a seductive sense of foreboding. Musically they build a mountain of distortion, groove, thunder and a haunting ambiance that can only be attributed to true devotees of the almighty riff, master practitioners of tone worship and a spiritual relationship with the theremin. Though there's been a steady evolution within the band over the years, YIDHRA's approach has always been focused on true expression; raw emotions and creating powerfully catchy kick ass songs.
"…convention and resolution are thrown out the door in favor of trapping you in their sonic discomfort; it makes for addictive listening, like stoner doom Stockholm syndrome." – Invisible Oranges
"…magnificent…" – Metal Nexus
"One wouldn't exactly call Cult Of Bathory subtle as it mines desolate landscapes and pummels front-to-back in a burled-out assault of sludge riffs atop rolling doom grooves, but in its imagery and atmosphere, its songs give a glimpse at a world gone dark…" – The Obelisk

"Anyone who can appreciate the almighty power of the riff should appreciate what these guys do, and just how well they do it." – Rock Shock Pop
"Slow, massive riffs, pounding drums, and gruff vocals combine here to create a headbanger's dream." – The Blog Of Doom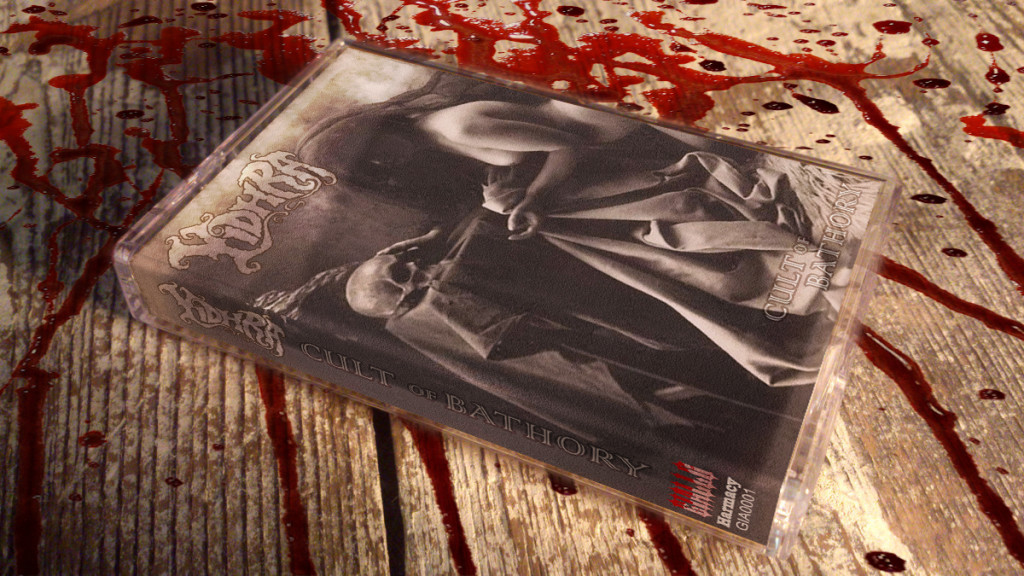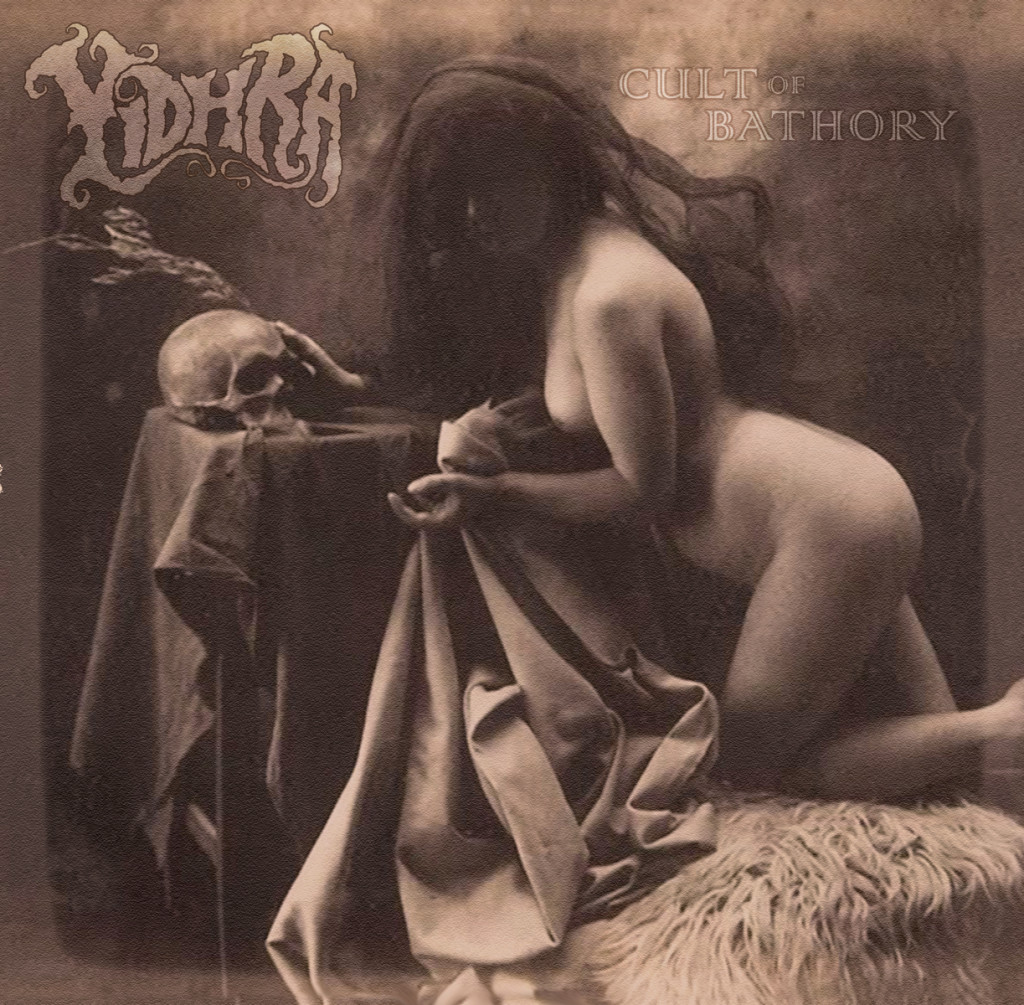 http://www.yidhra.com
http://www.facebook.com/YidhraWitchQueen
http://www.yidhra.bandcamp.com
http://www.blackvoodoorecords.myminto.com