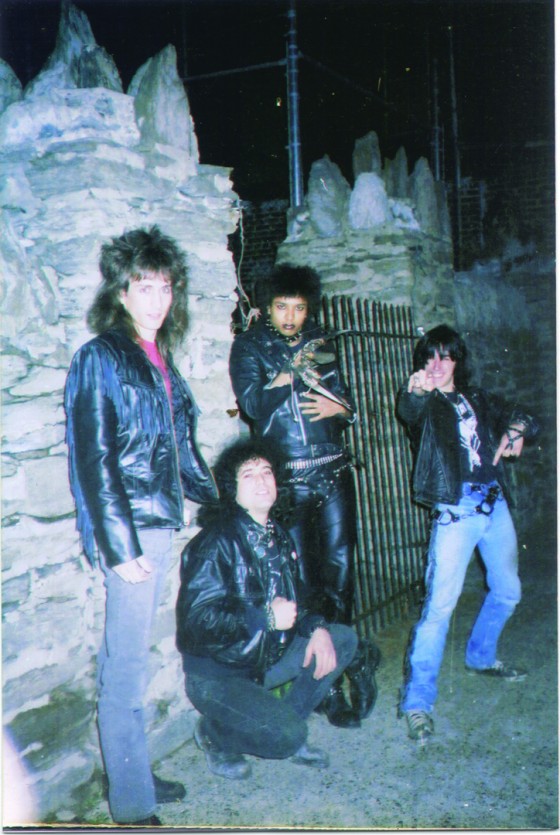 Southern Lord has activated several tracks from the label's upcoming vinyl discography collection from Philly hardcore icons, YDI, as the deluxe reissue nears release in early April. Spanning different eras of the infamous crew's random lineage and discography, the tracks "Black Dust," the demo version of "8th Man," and the band's namesake track, "Why Die?," are now playing via Bandcamp as preorders for the 2xLP document which contains every known recording of the band, as well as a 10″x10″ full color photo book with tons of never before seen images from the band's existing recorded era, are now made active.
Resurrect some classic Philly rage with YDI at THIS LOCATION.
Physical preorders for the YDI vinyl package are available through the Southern Lord store HERE and via Bandcamp alongside digital preorders HERE.
As the discography nears release, Cvlt Nation posted a throwback piece featuring a full YDI set from 1984 RIGHT HERE.
In the early 1980s, YDI (why-die) put Philadelphia on the map with their ferocious brand of speed-obsessed hardcore. Their debut 7″ EP, A Place In The Sun, released in 1983, is a nine-track blast of frantic American hardcore fury, with blistering pace and heaps of fuzz that make your speakers crackle. Come 1985, the band had altered their musical direction, and created filthy, metallic, damaged punk that constantly spirals out of control via scraping guitar-led detours; if you've heard Brutal Truth's cover of the deranged "I Killed My Family" you'll recognize the unhinged sense of danger that permeates YDI's output. The Black Dust LP was the band's final recording and a criminally underrated slab of disgusting mayhem. Those interested in hearing lesser known original punk documents which still have the capability to amaze should make a point of getting to grips with this comprehensive collection of YDI's crucial output.
http://www.southernlord.com
http://twitter.com/twatterlord
http://southernlord.bandcamp.com
http://www.facebook.com/SLadmin