Pomona, California's XIBALBA will close out the year with a FREE virtual concert experience this Sunday, December 20th, celebrating the release of their mammoth fourth LP, Años En Infierno.
For the past thirteen years, XIBALBA has been dedicated to carving a sound which combines unadulterated aggression booming out of the vocals, an ultra-heavy low-end frequency, colossal death metal riffs, brutal hardcore breakdowns, and a trademark groove now synonymous with the group. Showing no mercy, and keeping their cultural message intact, Años En Infierno's eight songs culminate into XIBALBA's most brutalizing material to date. The album is currently showing up on best-of 2020 lists internationally.
Años En Infierno was produced by Arthur Rizk (Cro-Mags Power Trip, Inquisition) and completed with artwork by longtime collaborator Dan Seagrave (Dismember, Entombed, Suffocation).
Presented by SOS Booking, XIBALBA's Años En Infierno record release party will be streamed on Twitch, with opening live sets from Dumah and Born For Burning.
Tune in this Sunday, December 20th at 4pm PST to see XIBALBA's Años En Infierno record release at THIS LOCATION.
Años En Infierno is out now on CD, LP and digital platforms via the Southern Lord Bandcamp HERE, the label webshop in the US HERE and Europe webshop HERE. Find shirt packages at Closed Casket Activities HERE.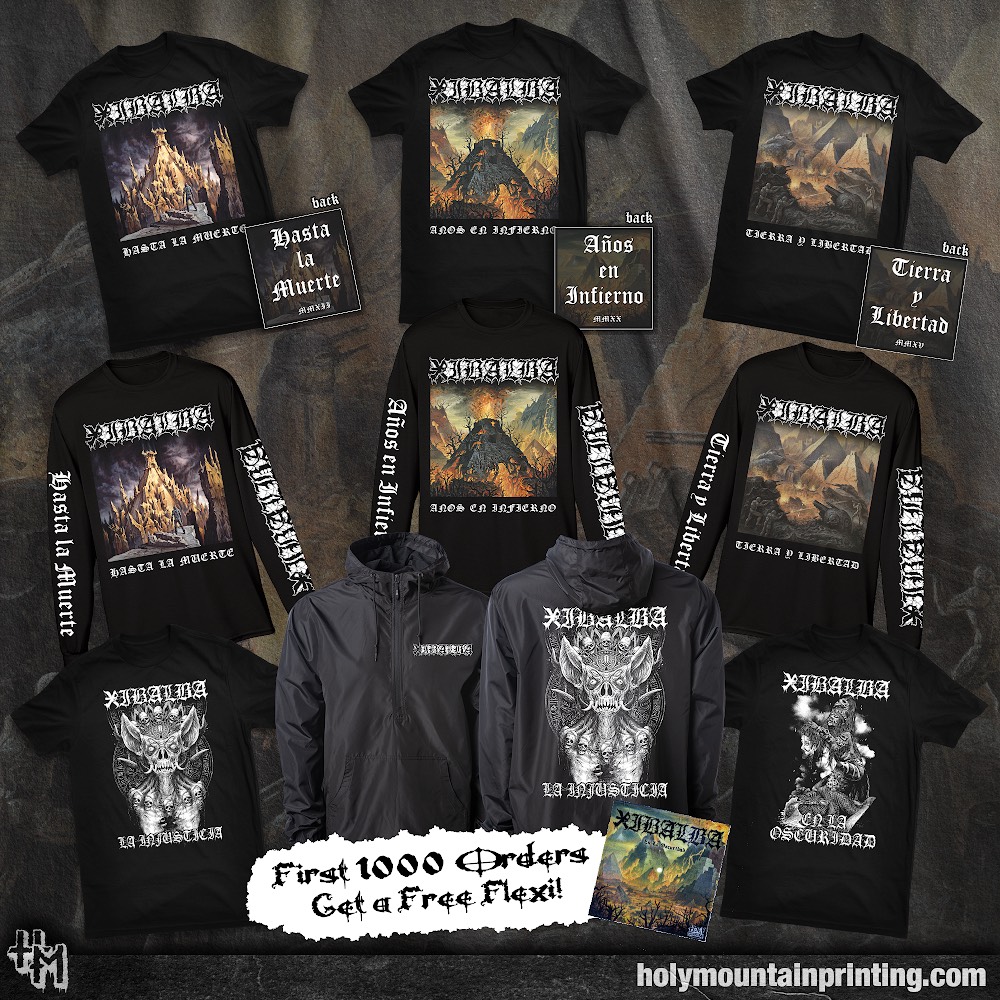 http://twitter.com/XibalbaCA
http://www.facebook.com/placeoffear
https://xibalbasl.bandcamp.com
http://www.southernlord.com
http://southernlord.bandcamp.com
http://twitter.com/twatterlord
https://www.facebook.com/SLadmin
https://www.instagram.com/southernlordrecords