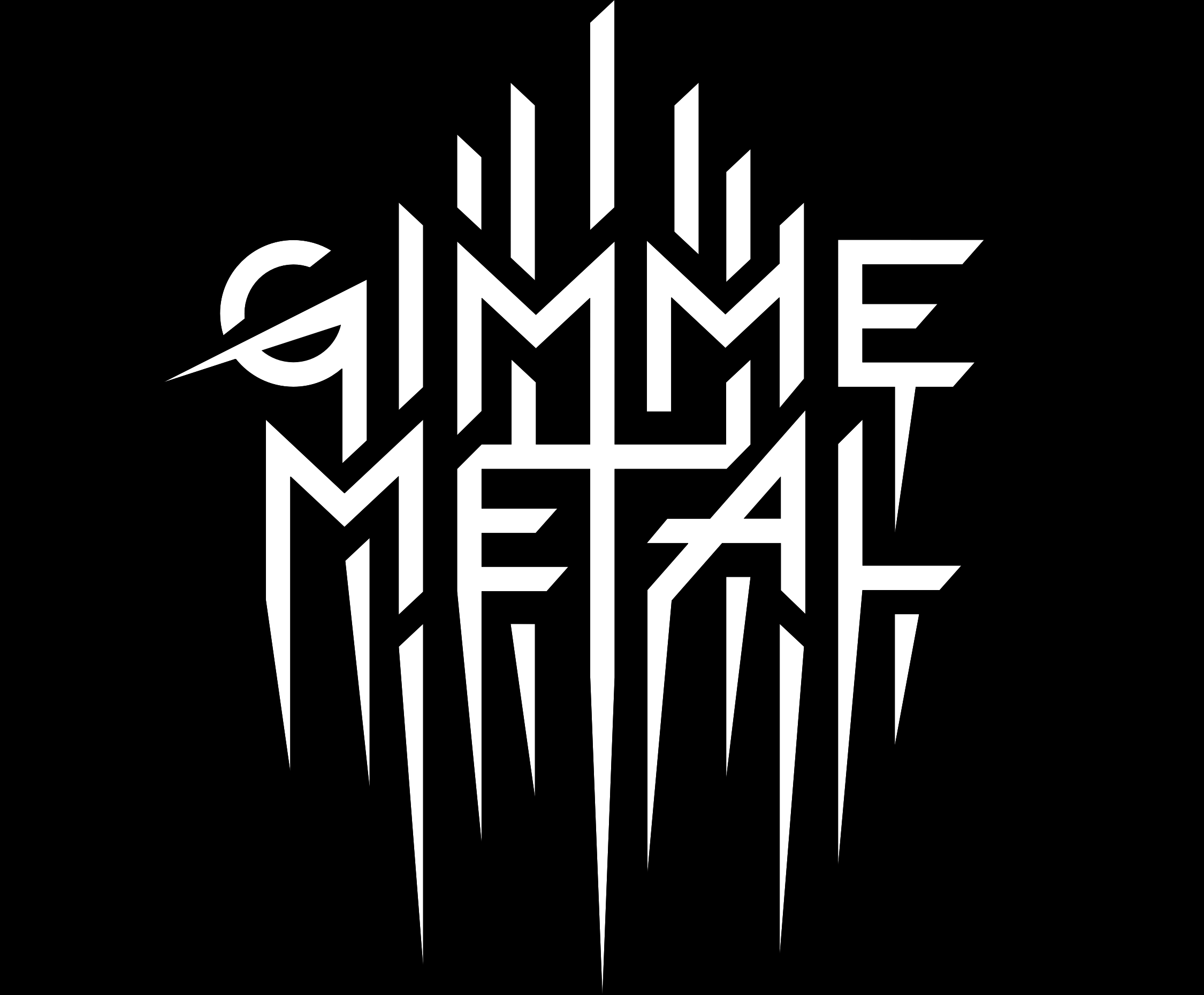 Each week, GIMME METAL publishes its radio chart listing the top 40 tracks played on the station. Already the best metal discovery service online, the GIMME METAL chart is a powerful tool for listeners, labels, and artists for staying up to date on the best new metal released by established greats and up-and-coming underdogs, all handpicked by GIMME's knowledgeable DJ roster and editorial team.
GIMME METAL Chart – December 18th, 2020:
Crépuscule d'Hiver – "Tyran de la tour immaculée"
Warfect – "Pestilence"
Tribulation – "Leviathans"
Tombs – "Barren"
Occult Burial – "Skeletal Laughter (Ode To Graves)"
Hjelvik – "Thor's Hammer"
Godthrymm – "The Vastness Silent"
Eternal Champion – "A Face In The Glare"
Skelethal – "Repulsive Recollections"
Perdition Sect – "Plague Of Incompetence"
Click HERE for the full Top 40 List.
Upcoming on GIMME METAL: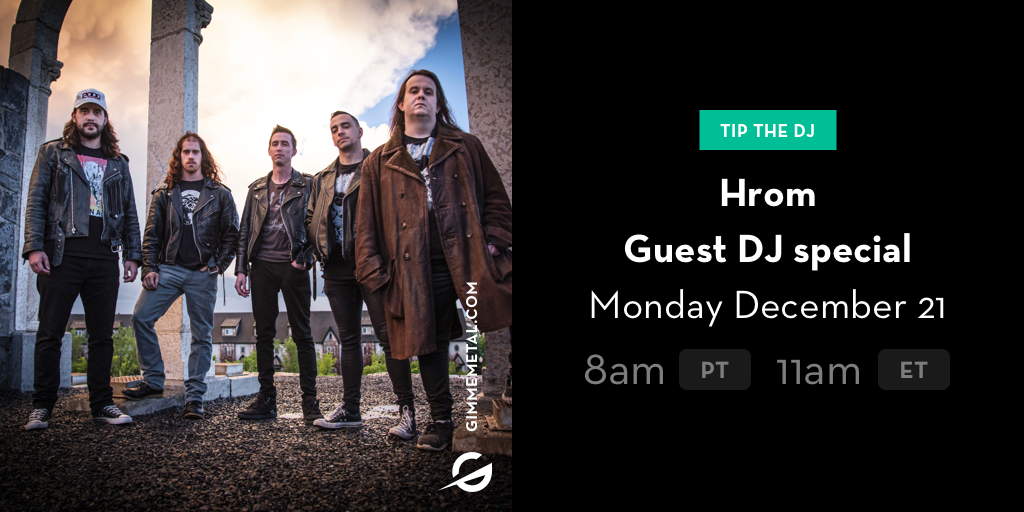 Hrom Guest DJ Special – From the frozen northlands of Calgary, Hrom — Slovak for "thunder" — was forged in 2008 by Slovak-Canadian vocalist Jan Loncik. Through various evolutions and prime locals gigs with the likes of Diamond Head and Ross The Boss leading up the latest release, Legends Of Powerheart: Part II, the band radiates classic metal fandom and extreme precision. There's some fierce power/speed gallop in this sweet slab of Albertan Steel and Loncik's rich and layered vocal sear is sure to break some ice out there! GIMME METAL welcomes the full band to their first ever guest DJ special!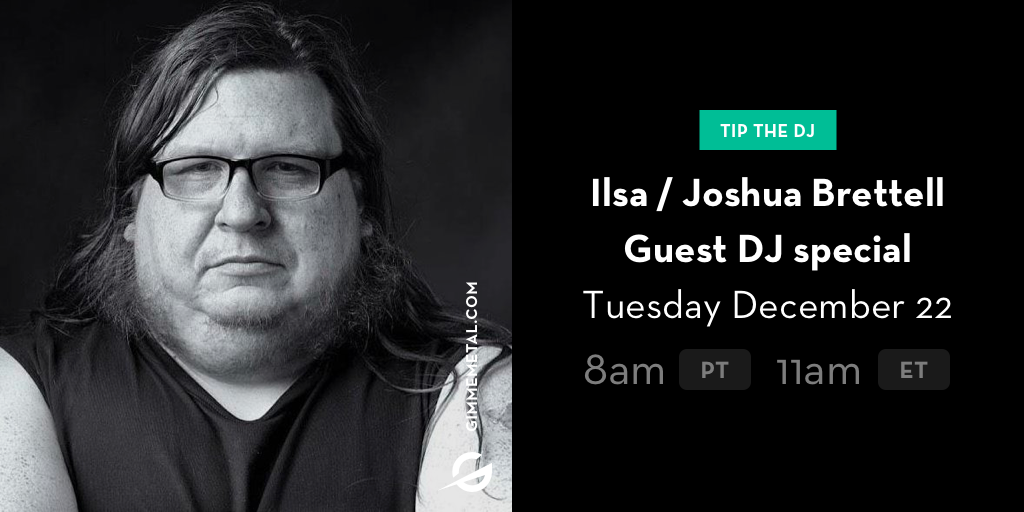 Ilsa Guest DJ Special – Washington, D.C. doom bringers Ilsa released their mauling sixth full-length, Preyer, via Relapse Records earlier this Fall. On Preyer, Ilsa embraces sonic pummeling like never before. Recorded as the world shuttered away in 2020, the band harnessed the fears and uncertainties of troubled times and used these as driving forces for their unnerving metal's raw, chaotic, and whipping intensity. The result is a new, full-length that delivers overdoses of crushing doom and menacing death metal. Don't miss the band's Joshua Brettell as he takes over the DJ console this Tuesday.
Cadaver Guest DJ Special – Back with a vengeance and hell-bent on destruction, Norwegian death metallers Cadaver dropped their Edder & Bile full-length via Nuclear Blast last month. The record marks the new incarnation of multi-instrumentalist Anders Odden's original, extreme metal vision of the band now featuring Megadeth sticksman (and host of GIMME's weekly Wednesday ritual, Dirk's Extreme Blast), Dirk Verbeuren. A longtime fan of Cadaver, Verbeuren met Odden in 2014 and started drumming with him shortly thereafter. The evolution of songs in the wake and eventual reboot of Cadaver led to studio time in Los Angeles and the creation of Edder & Bile. The crystallized nug of rawness and primitivity that earmarked early Cadaver is well repped here, a true feast of filth. Don's miss Odden's first ever GIMME METAL special.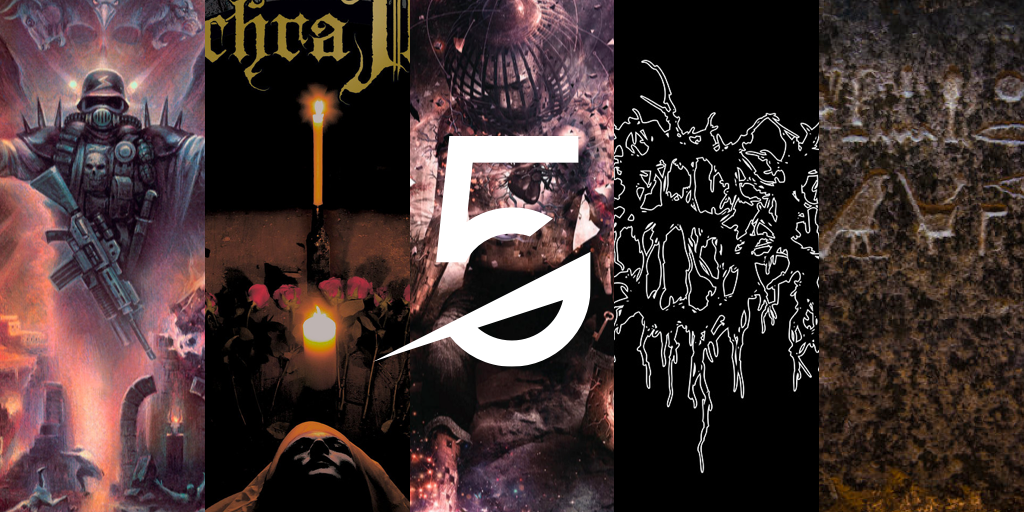 GIMME 5 with DJ Jet – Listen in as Jet chats with five artists about their latest offerings. This edition includes interviews with German thrash metal legends Sodom about Genesis XIX (eOne/Steamhammer), death doom practitioners Pulchra Morte about Ex Rosa Ceremonia (Transcending Records), progressive deathcore unit Within The Ruins about Black Heart (eOne), extreme metalists Scour and their Black EP (Housecore Records/Nuclear Blast), and Karl Sanders of Nader Sadek's death metal project and the independently released The Serapeum single/EP.
Assorted Holiday Specials on GIMME METAL 2 Channel: December 24th – 25th at 3:00pm EST / 12:00pm PST – Looking for a Heavy Metal Christmas this year? GIMME has you covered! On Christmas Eve and Christmas Day, GIMME METAL 2 will be airing some classic GIMME METAL Christmas specials from the likes of Judas Priest singer Rob Halford as well as MT Casket, David Catching, Maria Rizell Hegg, Jackie the Ripper, and more!
Guest Artists DJ Marathon on GIMME METAL 2: December 26th – 27th – All weekend long, GIMME METAL will be airing guest DJ specials from throughout the past year. This includes names such as: Trivium, Incantation, Fates Warning, Exciter, Necrot, GWAR, Pallbearer, and so much more! Tune in from morning to evening all weekend to relive the wonder of bands bringing you the music they love and their stories!
2020 GIMME METAL Meltdown / Countdown: December 31st – 3…2… GIMME METAL meltdown! GIMME is saying goodbye to 2020 by counting down 12 hours of hits from the year, 'til they get to #1 at midnight.
Coming Soon on GIMME METAL:
1/07 – Perdition Sect
1/08 – Pounder
1/12 – Decibel's USBM Special
1/13 – King Fowley
1/13 – Felipe Belalcazar's Brooticus Special
1/14 – Michael Alago
1/18 – Dread Sovereign
1/20 – Ripple Music Label Special
1/22 – Mork Gryning
1/26 – Translation Loss Label Special
1/27 – Tee Pee Records Label Special
1/29 – Nervosa
2/03 – Smoulder Presents a Doom Spectacular
2/05 – Tribulation
2/05 – Werewolves
2/09 – Ektomorf Slavic Metal Special
2/12 – Horror Pain Gore Death Label Special
2/15 – Possessed
2/27 – GIMME Global International Specials – Day #2 on GIMME METAL 2
2/29 – Culted
Don't miss it! Visit GIMME METAL: http://gimmemetal.com.
About GIMME METAL:
Founded by digital music veterans from Apple Music, Google Play, Beats Music, and Napster, parent company Gimme Radio builds highly engaged communities for the passionate fan on a genre-by-genre basis. The company launched its first community in June of 2017: the world's first 24/7 metal-focused service. Fans tune in to hear world class DJs playing metal they can't hear anywhere else – for free. The GIMME METAL app and streaming radio service allows the fans and the DJs/artists to communicate directly with one another in a live feed, in real-time, while they listen. Its roster of 70-plus DJs includes Dave Mustaine of Megadeth, Jessica Pimentel, star of Orange Is The New Black, Brian Posehn, and Randy Blythe of Lamb Of God, among many others.
http://gimmemetal.com
http://www.facebook.com/gimmemetal
http://twitter.com/gimmeradio
http://www.instagram.com/gimmeradio