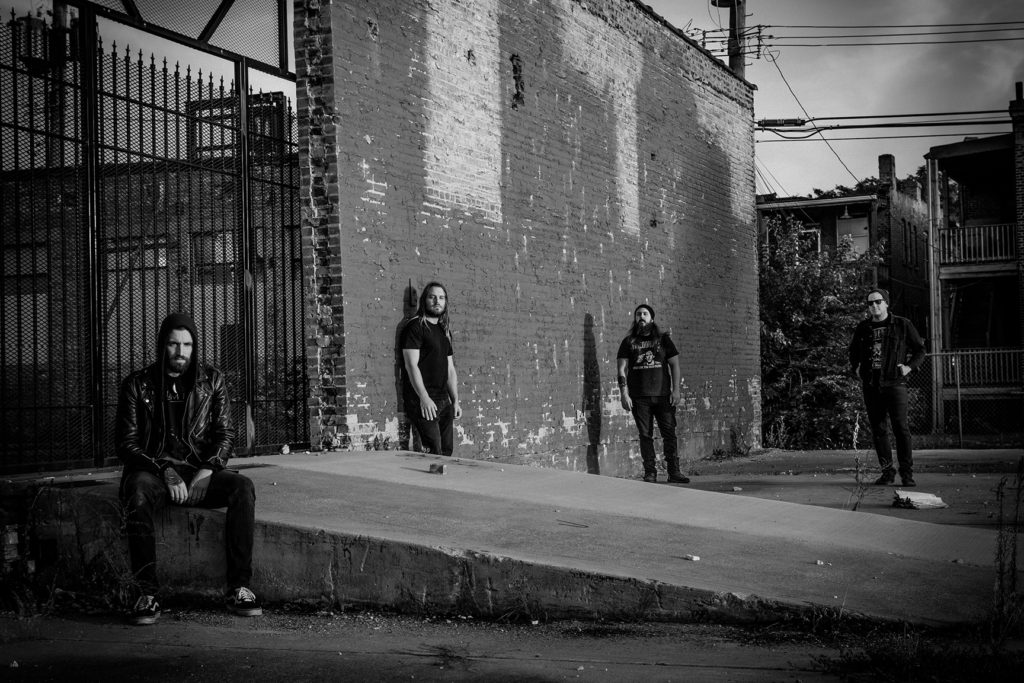 [photo by Margaret Lord]
Invisible Oranges is now streaming the entire fourth album from Minnesota/Washington-based black metal cult, WOLVHAMMER, The Monuments Of Ash & Bone. Inarguably the band's most savage and demoralizing output to date, the LP will see release this Friday through Blood Music.
WOLVHAMMER vocalist Adam Clemans offers of the new album, "With this record we definitely wanted to harken back to the original sound of the band while still exploring new sounds. I think we achieved what we set out to do. This album has some serious teeth on it."
With their review and stream of the album, Invisible Oranges proclaims in part, "On The Monuments Of Ash & Bone, WOLVHAMMER amplify their smothering sense of despair with effective use of repetition. There are few breaks – the album nearly bereft of purgative peaks or crescendos – only endless plains of desolation. The music of WOLVHAMMER, forged in the mould of harrowing second wave black metal and accented with half-time breakdowns and other aspects of hardcore and sludge, is the march of a deathless army to whom surrender is a foreign concept."
Hear WOLVHAMMER's The Monuments Of Ash & Bone at Invisible Oranges at THIS LOCATION.
Blood Music will release The Monuments Of Ash & Bone on CD, LP, and digital formats this Friday, May 4th; find preorder options HERE. Also see the band's alarming "Law Of The Rope" video directed by David Hall of Uneasy Sleeper (Today Is The Day, Ulver, Misery Index) HERE.
WOLVHAMMER will tour throughout the Western US and Canada with Uada and The Black Moriah from June 22nd through July 16th, leading with a performance at Stygian Rites Festival in Rapid City South Dakota. A month later WOLVHAMMER performs at Psycho Las Vegas August, which will be surrounded by tour dates to be announced in the weeks ahead.
WOLVHAMMER w/ Uada, The Black Moriah:
6/22-23/2018 Hay Camp Brewery – Rapid City, SD @ Stygian Rites Festival
6/23/2018 Hydra Beer Hall – Sioux Falls, SD [no Uada]
6/24/2018 Lee's Liquor Lounge – Minneapolis, MN
6/25/2018 Park Theatre – Winnipeg, MB
6/26/2018 Vangeli's Tavern – Saskatoon, SK
6/27/2018 The Temple – Edmonton, AB
6/28/2018 Distortion Live – Calgary, AB
6/29/2018 Rickshaw Theatre – Vancouver, BC
6/30/2018 Studio Seven – Seattle, WA
7/01/2018 Tonic Lounge – Portland, OR
7/02/2018 Opera Metro – Oakland, CA
7/03/2018 Club Bahia – Los Angeles, CA
7/05/2018 Brick By Brick – San Diego, CA
7/06/2018 The Doll Hut – Anaheim, CA
7/07/2018 You Revolution – Tijuana, MX
7/08/2018 Ables Bar – Ensenada, MX
7/09/2018 Club Red – Phoenix, AZ
7/10/2018 Juggernaut Music – Gallup, NM
7/11/2018 The Classic Tavern – Laredo, TX
7/12/2018 The Guillotine – San Antonio, TX
7/13/2018 Come And Take It Live – Austin, TX
7/14/2018 The Concert Pub North – Houston, TX
7/15/2018 Renos Chop Shop – Dallas, TX
7/16/2018 89th Street – Oklahoma City, OK
8/16-19/2018 Hard Rock Hotel & Casino – Las Vegas, NV @ Psycho Las Vegas [info]
The Monuments Of Ash & Bone is far removed from the methodical riffing and trudging pace of WOLVHAMMER's previous records, eschewing any frills. Merging the black metal tendencies of Enslaved with the mid-tempo sludge of Celtic Frost, the album delivers nearly forty-two minutes of savagery through seven new songs that go straight for the throat; no experimental bullshit, just the sound of rotten flesh and slow decay. The album was recorded and mixed by Jarrett Pritchard (Goatwhore, Exhumed) at his New Constellation Studios in Orlando, Florida, and mastered by Ken Sorceron (Abigail Williams, The Faceless) – both of whom provide additional guitar tracks to the album – and completed with artwork by Brian Sheehan.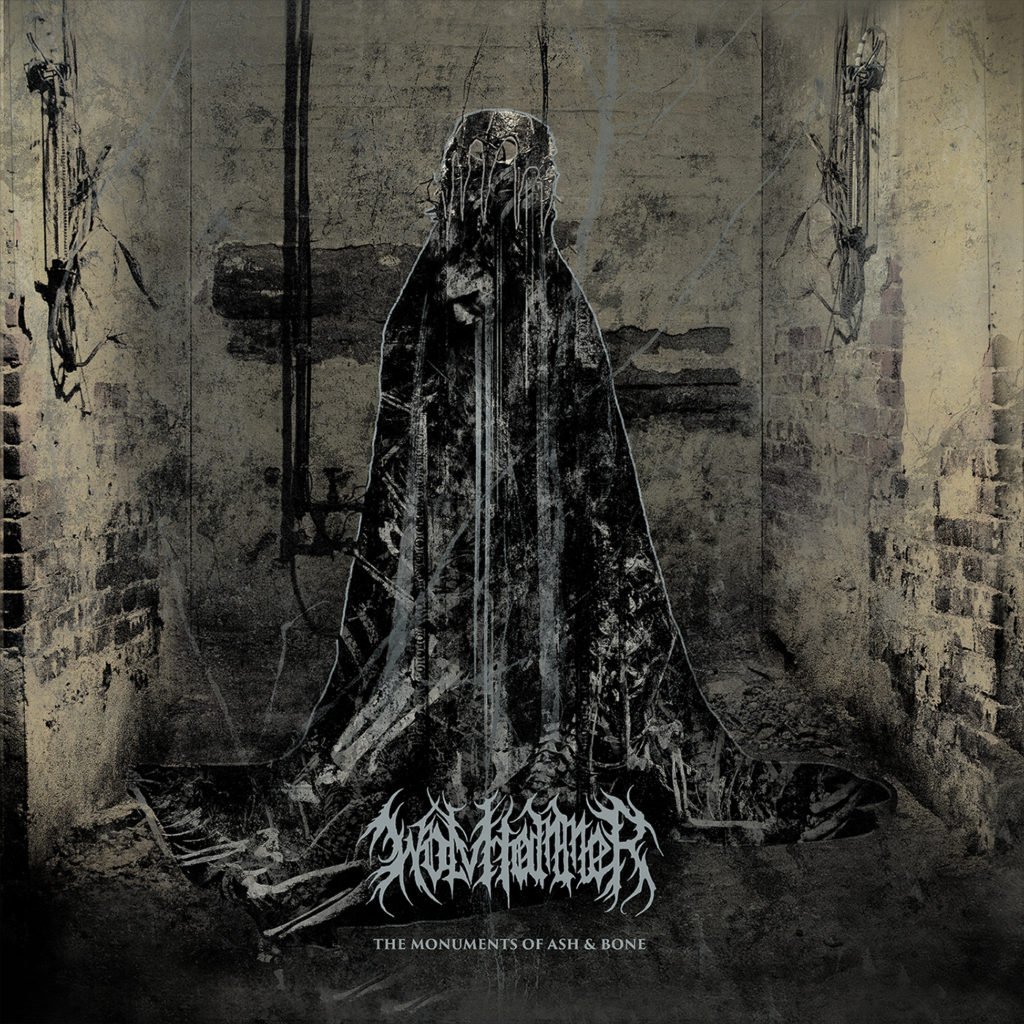 http://www.facebook.com/Wolvhammer
https://wolvhammer.bandcamp.com
https://holymountainprinting.myshopify.com/collections/wolvhammer
https://twitter.com/wolvhammer
https://www.instagram.com/wolvhammerofficial
http://www.blood-music.com
https://blood-music.bandcamp.com
https://www.facebook.com/BlooodMusic
https://twitter.com/blooodmusic