Flatspot Records will release the eponymous debut EP by New Jersey hardcore outfit WORLD DEMISE in early June, and two new songs from the record are now streaming at the official This Is Hardcore website as the band is confirmed to play this year's event in July.
WORLD DEMISE is a virtually brand-new band, formed in April of 2017, yet they've already forged a name for themselves in the New Jersey scene with their metallic style of hardcore. Citing influence from the likes of Marauder, Cold As Life, Hatebreed, and Biohazard, the band delivers deep grooves and aggressive riffs without going full-bore into beatdown realm or sacrificing their anthemic energy.
Their first recorded effort, WORLD DEMISE presents their eponymous debut EP, with seven new songs recorded in January and February of this year. World Demise was engineered, produced, and mixed by Nik Bruzzese at The Lumberyard in Hammonton, New Jersey, and mastered by Alan Douches at West West Side Music. The track "Dead & Gone" features Brendan Garrone from Incendiary who supplies additional vocals recorded by Anthony Corallo at Chapel Black Studios, and the cover art was handled by Chad Lawson.
Two songs from World Demise – "The Forgotten Ones" and "Final Damage" – are now playing on the opening page of This Is Hardcore's main website RIGHT HERE.
Flatspot Records will release World Demise on cassette and digital formats on June 1st. Watch for preorders, additional audio from the EP and more to be issued in the coming days.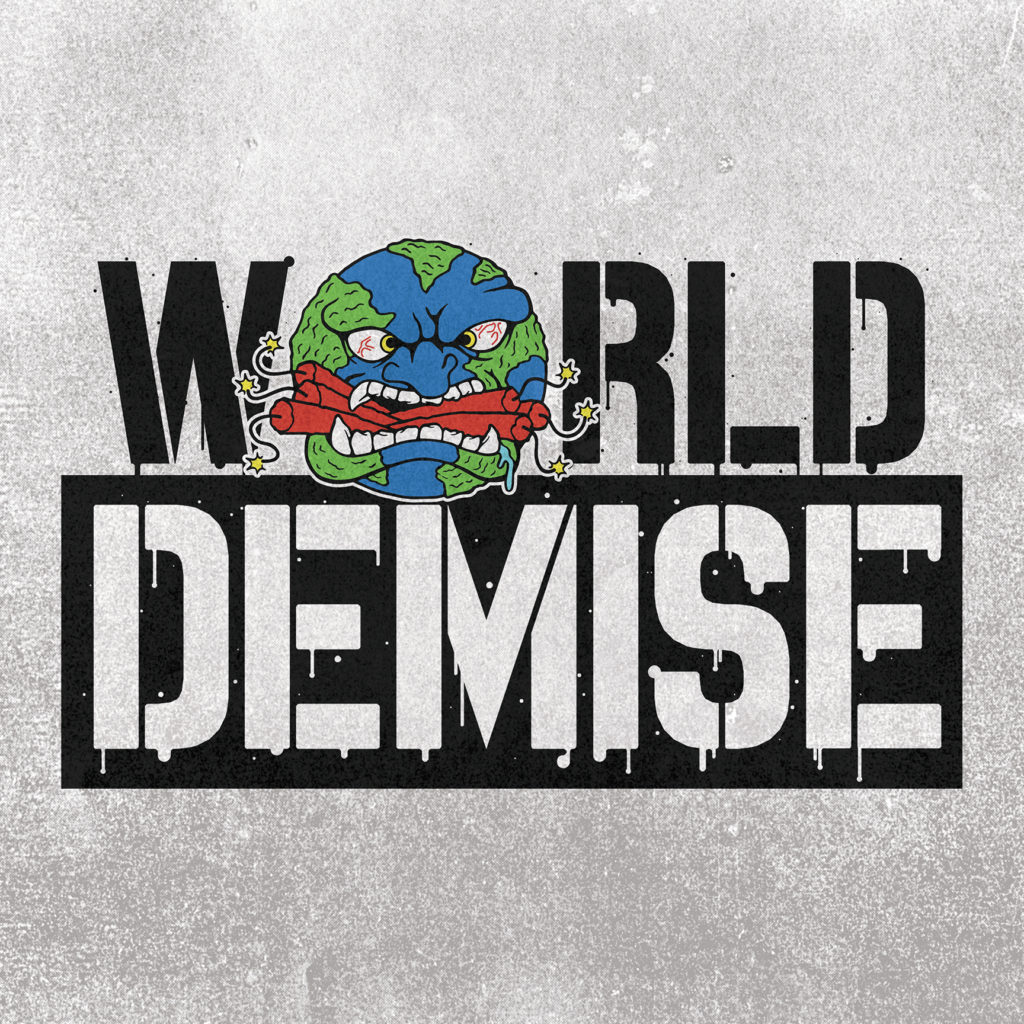 World Demise Track Listing:
1. Asylum
2. No Return
3. Final Damage
4. The Forgotten Ones
5. Turn To Ash
6. Dead & Gone
7. Heavy Hand
WORLD DEMISE will be playing throughout the Northeast in the coming months, including shows with Queensway and Zero Hour in Montclair, New Jersey June 9th and Wallingford, Connecticut June 10th, a show with Ramallah in Waterford June 16th, and more to be confirmed. July will see them playing This Is Hardcore in Philadelphia with the likes of One King Down, Ten Yard Fight, E.Town Concrete, Sick Of It All, Merauder, All Out War, Arkangel, Eighteen Visions, and many more.
WORLD DEMISE Live:
6/09/2018 The Meatlocker – Montclair, NJ w/ Queensway, Jukai, Zero Hour
6/10/2018 Wallingford American Legion – Wallingford, CT w/ Queensway, Zero Hour
6/16/2018 Chrome Food & Spirits – Waterford, NY w/ Ramallah
7/27/2018 Electric Factory – Philadelphia, PA @ This is Hardcore Fest
WORLD DEMISE:
Greg Falchetto – vocals
Jeremy Hamilton – guitar
Mike Torrado – guitar
West Santo – bass
Paul Klein – drums
https://worlddemisenj.bandcamp.com
https://www.facebook.com/worlddemisenj
http://www.flatspotrecords.com
http://www.facebook.com/flatspotrecords
https://flatspotrecords.bandcamp.com