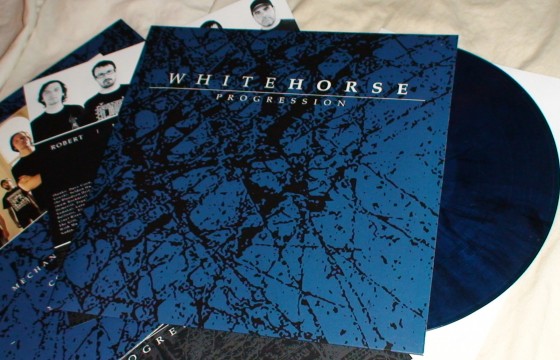 At A Loss Recordings have confirmed the release date for the limited LP edition of WHITEHORSE's latest mammoth full-length, Progression. Following an initial CD release via Sweat Lung early last year as the band stormed the U.S. alongside The Body, At A Loss officially released the album via digital download in July, harvesting drop-jawed reactions from extreme doom/sludge fans and critics.
Now At A Loss will issue Progression on wax this November 8th, this time unleashing the record's massive tones in analog format for the diehards and collectors. Once again licensed from Sweat Lung, this pressing will be limited to 500 copies on black or black & blue swirled vinyl, and will include a digital download coupon to access high-quality MP3s as well. Preorders for the platter are being taken here.
Following their crushing U.S. tour last year, WHITEHORSE will return next Summer on a full tour of the country. More info will be announced as the time draws near. In the meantime, the band continue to book shows throughout Australia.
WHITEHORSE Australian Live Dates:
11/05/2011 Bendingo Hotel – Melbourne
11/12/2011 Animal House – Adelaide
12/12/2011 The Brisbane Hotel, Hobart – Tasmania
"It's not so much the feverish, rabid, frothing at-the-mouth imp-ish vocals that make Progression horrifically dark. It's the murk around them: the dragging static and hanging distortion, the echoing empty spaces and rolling waves of sound… Whitehorse handle havoc deftly: in a covert, convincing manner that could influence an entire genre of musicians. 8/10" – Decibel
"…expertly captures the band's dirge and destruction… Totally underrated, and devastating." – BrooklynVegan
"Comprised of well established musicians from the Melbourne underground as far reaching as grind/death/experimental/punk/noise creating a full blown 'knock down and drag out' through five tracks of chronic cranium beating and cerebral abuse that'll make you bleed black internally." – Hellride Music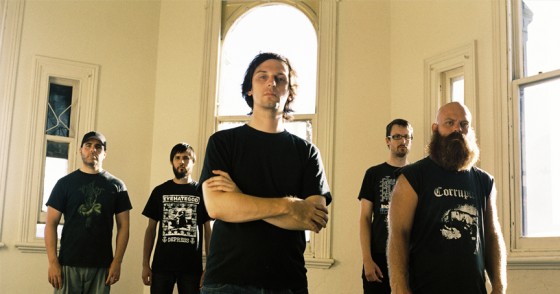 http://www.getonthehorse.com
http://www.getonthehorse.blogspot.com
http://www.atalossrecordings.com
http://www.facebook.com/atalossrecords