Today long-running Canadian web portal, BraveWords.com, is streaming V, the fifth studio album from Norwegian black metallers VREID. V was released in North America in the Spring via The End/Indie Recordings. The nine-track long player was produced by bassist Hváll at his own 1184 Studio, and has been reaping critical acclaim stateside since its release. Decibel Magazine called the record, "…easily VREID's finest hour,"while Metal Army America noted, "Very few extreme metal efforts these days possess a shred of the integrity and sheer electrical power of V: do yourself a favor and check it out."
Check out V in its entirety HERE.
The stream will run until August 24, the day before the band kicks off their long-anticipated journey to North America on The Black Path Of America Tour 2011. Sponsored by Words & Blood Knuckles and Metal Injection , the chaos will commence on August 25 in Toronto and rip it way through over a dozen cities. VREID will be joined by Pagan black metal co-headliners Kampfar and Canadian death metal ensemble, Necronomicon. Peep the schedule below for recently added dates in your area.
Commented Hváll: "We have now been ravaging Europe for the last months, and have set our eyes on a new target. We are ready to hit the United States and Canada. We had a blast in 2009 on Heathenfest and are now ready with our headliner show. We will of course focus on V, which has been such a tremendous success and still feels very fresh to us. Yet, we also promise to unleash songs from all albums for the shows. See ya soon."

The Black Path Of America Tour 2011 featuring VREID
w/ Kampfar, Necronomicon:
8/25/2011 The Wreck Room – Toronto, ON
8/26/2011 Les Foufounes Electriques – Montreal, QC
8/27/2011 The Basement – Kingston, NY
8/28/2011 Europa – New York, NY
8/29/2011 Peabody's – Cleveland, OH
8/30/2011 Reggie's – Chicago, IL
8/31/2011 Station 4 – St Paul, MN
9/01/2011 Park Theatre – Winnipeg, MN**
9/02/2011 The Exchange – Regina, SK **
9/03/2011 Pawn Shop – Edmonton, AB
9/04/2011 French Cultural Center – Kelowna, BC **
9/05/2011 Rickshaw Theater – Vancouver, BC
9/06/2011 Studio Seven – Seattle, WA
9/07/2011 The Branx – Portland, OR
9/08/2011 Thee Parkside – San Francisco, CA
9/09/2011 The Whisky – Hollywood, CA
9/10/2011 Molly Malone's – Ramona, CA **
Additionally, Goddamnit, VREID's 2010 DVD, is now available officially for the first time in the U.S. and Canada via Indie's new North American webshop. The DVD features VREID's complete performance from the 2009 Inferno festival in Norway, filmed by seven cameras as well as behind-the-scenes footage, band interviews, studio diaries and previously unseen live footage. For more info point your browser HERE.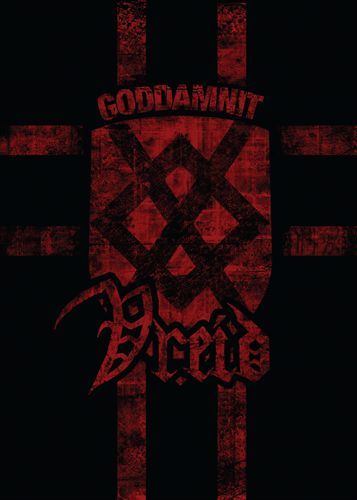 http://www.vreid.no
http://shop.indierecordings.us
http://www.indierecordings.us