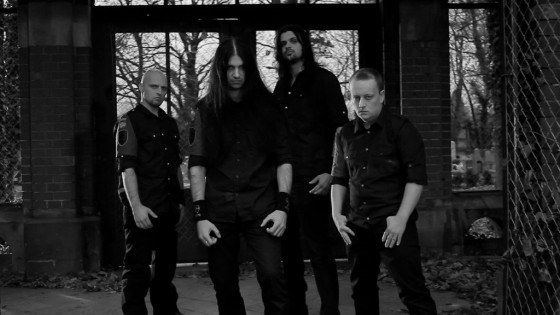 Norwegian black metallers VREID today release their fifth studio album, simply entitled V, in North America via Indie Recordings. Issued to European territories in February, the nine-track offering was produced by bassist/songwriter Hváll at his own 1184 Studio and has already received a positive response from European press, earning a perfect 6/6 rating in Scream Magazine in Norway and an 8/10 in Terrorizer who called the record VREID's "most accomplished work to date."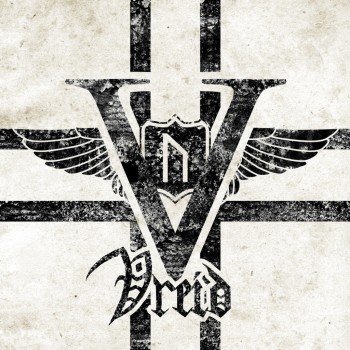 V Track Listing:
01. Arche
02. The Blood Eagle
03. Wolverine Bastards
04. The Sound Of The River
05. Fire On The Mountain
06. The Others & The Look
07. Slave
08. Welcome To The Asylum
09. Then We Die
Check out the video for "The Sound Of The River," filmed in Wroclaw, Poland by Grupa 13 (Behemoth, Amon Amarth) HERE. The song is reportedly inspired by the book Markens Grøde/Growth Of The Soil by Knut Hamsun ( a book which earned the legendary and controversial Norwegian author a Nobel prize in literature in 1920).
VREID, Norwegian for "wrath," arose from the ashes of Windir, following the tragic death of Valfar in January 2004. At the time the band consisted of Windir members Hváll (bass), Steingrim (drums), Sture (vocals/guitar) and new guitarist/longtime friend, Ese. This lineup went on to release four albums and one DVD.
Between 2004 -2006 VREID released two full-lengths on Tabu Recordings: Kraft and Pitch Black Brigade. The music was a natural continuance of the music Hváll wrote with Windir, with a new twist — the ambiance of Windir and rawness of Norwegian black metal meshed with the rocking groove of Sepultura, Metallica and Motörhead. The lyrics were in both English and Norwegian, and heavily influenced by historical themes.
By 2006 VREID signed to then-new imprint Indie Records. Their third album, I Krig (Norwegian for "at war"), was released in May 2007. All the lyrics were based on poems from 1946 by Gunnar Reiss-Andersen, a member of the Norwegian resistance fighters during WW2. In 2009 they released Milorg. With English lyrics, the album once again dealt with the resistance movement's work in Norway during WW2. The album received rave reviews and is VREID's greatest success to date.
Since then, the band has been on a long-lasting path of progression and success. Their European headlining tour with Kampar and Iskald (on which they played Milorg in it entirety almost every night) was nearly sold out everywhere. They also did an extensive tour with Pestilence as special guests on their comeback tour. In April 2009 VREID performed on the main stage of the Inferno fest. Their set included pyro, movie screens and guest performances to illustrate the themes from their last album. This show is the backbone for their first ever DVD, Vreid Goddamnit that was released in September 2010. In the summer of that same year, VREID found themselves playing some of their most monumental shows ever on the main stages of mammoth festivals like Wacken Open Air, Summer Breeze, Brutal Assault, Oslo Live and Zwarte Cross. For the US release in October 2009, they did the Heathen Fest with Eluveitie and Belphegor which took them to 29 cities in 31 days.
VREID spent 2010 playing select festivals and shows, with their main focus on writing V. Build upon Norwegian blackness and '70s rock, on V, the Norwegian black 'n' rollers are reunited with guitar maestro Strom from Windir and Ulcus days (former guitarist Ese fled the band late 2009). With history as the lifeline of their lyrics, V focuses its thoughts on Hamsun, Munch and Sarte and is clearly bears some of their heaviest and most complex songs ever recorded. VREID have marched across the world performing over 200 shows since their start back in 2004, and will be hitting the road 2011. Further details to be announced in due time.
VREID Lineup:
Hváll – Bass
Sture – Vocals/Guitar
Strom – Guitar
Steingrim – Drums
http://www.vreid.no
http://indierec.net
http://www.myspace.com/indierecordings