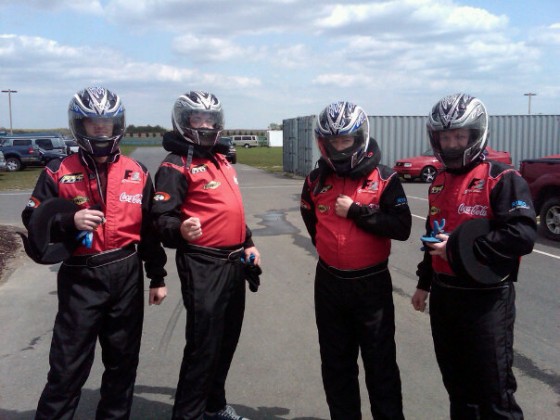 Philadelphia-area doom quartet CLAMFIGHT have signed with The Maple Forum for the release of their upcoming full-length album, which the band are set to begin recording next month.
A crew of childhood friends from the South Jersey/Philadelphia area who have been jamming together in various bands since 1997, CLAMFIGHT lay down an incredibly solid assault of doom/sludge with enough rock and roll and thrash influence to keep things upbeat, resulting in some of the most bruising grooves in the tri-state area.
After CLAMFIGHT's debut album, Volume I, received endless live coverage and praise throughout all of last year on major heavy rock portal The Obelisk — even earning the site's #7 spot on the site's 2010 year-end list — site taskmaster JJ Koczan simply turned around and offered to release the band's next album via The Maple Forum, the official record label of The Obelisk. This April, CLAMFIGHT will be returning to Gradwell House Studios, where they birthed the massive Volume I.
CLAMFIGHT have shared the stage regionally alongside Pale Divine, Bitchslicer, Hellblock Six, Rukut, A Day of Pigs and countless more, as well as national touring acts including Solace, Jucifer, and Iron Man. Their bourbon-soaked rock-bred-sludge is as soulful as it is thunderous, the kind of thing fans of Grand Magus, Beaten Back To Pure and Crowbar will flock to like free beer.
Stay tuned for more live updates as CLAMFIGHT lay down their sophomore release and take their thunder to the road throughout 2011. In the meantime you can stream the band's entire Volume I album for free at their Bandcamp page here!
Also check the band out live in Jersey this Saturday night to witness the band's on-stage aggression:
CLAMFIGHT live:
3/19/2011 Brighton Bar – Long Branch, NJ w/ Negative Sky
"I knew when I first heard it that Volume I was going to be my favorite unsigned release of 2010, and it absolutely was. Lethal. Fucking. Groove." – The Obelisk
"…more than enough groove to break down walls." – Doommantia
http://clamfight.bandcamp.com
http://www.clamfight.com
http://mapleforum.bigcartel.com