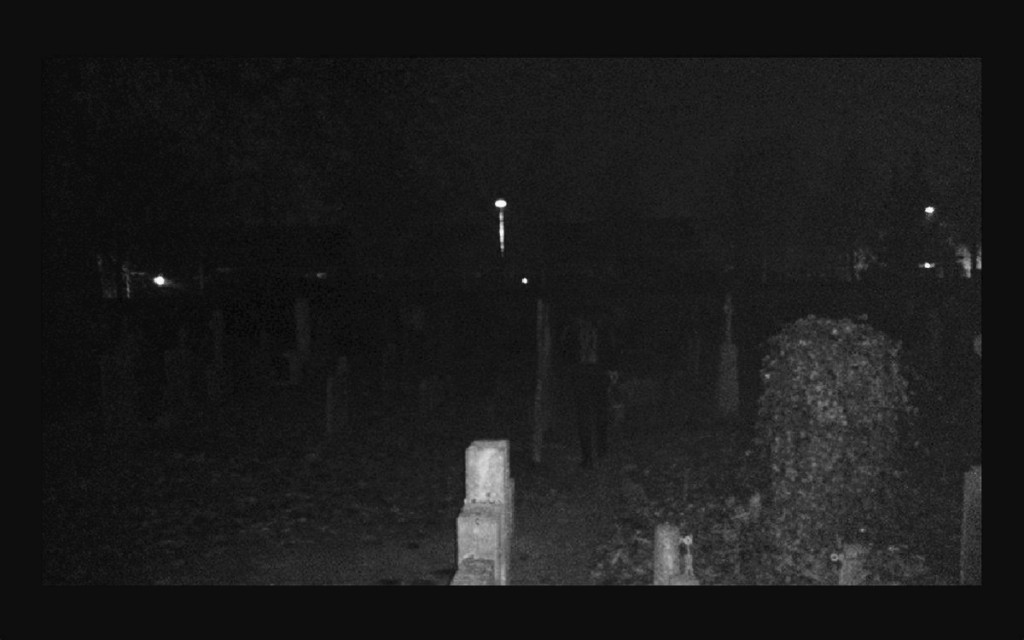 Now a week from its official unveiling, Noisey is now playing the entire spellbinding Bodemloos LP, the latest from Dutch black metal cult, VERWOED.
Utrecht-based soloist Erik B. began paving his path of destruction as one-man project, Woudloper, in 2014, creating an ethereal yet scathing style, heavily rooted in traditional black metal, yet reaching into more psychedelic realms of inspiration. Breathe Plastic released a critically acclaimed, self-titled demo tape in 2015, yet immediately subsequent to its release the project changed its name to VERWOED, as an even more exploratory epoch of the band was taking place, and when Bodemloos was brought to life.
Noisey lets the vast Bodemloos arise from the depths early, classifying it as, "a harrowing, black metal brown acid trip of a record," then continuing, "The thing about this album that really stands out to me personally, though, is its sheer listenability. There are a lot of interesting, complex, thematically dense black metal albums out there–like, a LOT–but how many of them do you really want to listen to on a daily basis? Only a few bands of this breed manage to nail that delicate balance between challenging and effortlessly enjoyable, and VERWOED occupies that space handily."
Stream VERWOED's Bodemloos at Noisey RIGHT HERE.
Argento Records will release Bodemloos on CD, digital, and 180-gram one-sided LP, the vinyl's B-side featuring an etching handled by Reuben Sawyer (Chelsea Wolfe, Hollow Sunshine), on July 8th. Preorders will receive a special packaging of the LP wrapped in black linen and wax-sealed with Argento Records emblem; see the special preorder packs RIGHT HERE.
Bodemloos sees this artisan peeling back even more layers of this project, exposing incredibly dense and much more psychedelic and hallucinogenic cosmic textures than before, while remaining yielding in its nihilistic and violent tactics. Bodemloos brings three massive new movements into existence, its immersive tones recorded, mixed, and mastered by John Bart Van Der Wal (Aborted, Herder), the album completed with cover artwork created by Joost Vervoost (Terzij De Horde).
No Clean Singing praises Bodemloos, calling it, "downright otherworldly, rippling with lead guitar motifs that shimmer and writhe like ghost lights above a marsh or streamers from passing comets in a night sky. But the music is also very heavy, anchored by huge, groaning chords and pummeling percussion – it's mesmerizing but also surges with dark power. Bestial, grating growls complete a strikingly multifaceted song that's both psychoactive and physically compulsive – arcane food for both the mind and the body that leaves me pleasantly bewildered and hungry for much more." Cvlt Nation issued, "this one-man musical machine of audio torture has created a suffocating record that will be coveted by many. What impresses me about VERWOED's creative spirit is the depth of anguish you will encounter while listening to his music." And Abysmal Hymns notes how Bodemloos, "moves at more of a pulsing throb than losing you in the blast. This album finds that ugly middle ground where doom meets black metal and they writhe together in the dark, though there is more negative emotional swirl than the kind of sorrow doom conveys. The pace picks up as the nasty murkiness swells up in intensity."
Following the release of Bodemloos, VERWOED will transform from a solo outing into a five-piece lineup, and begin performing live, the first shows to be announced shortly.
http://www.facebook.com/verwoed
http://www.argentorecords.com
http://www.facebook.com/argentorecords
http://www.twitter.com/argentorecords
http://www.argentorecords.bandcamp.com
http://www.instagram.com/argentorecords