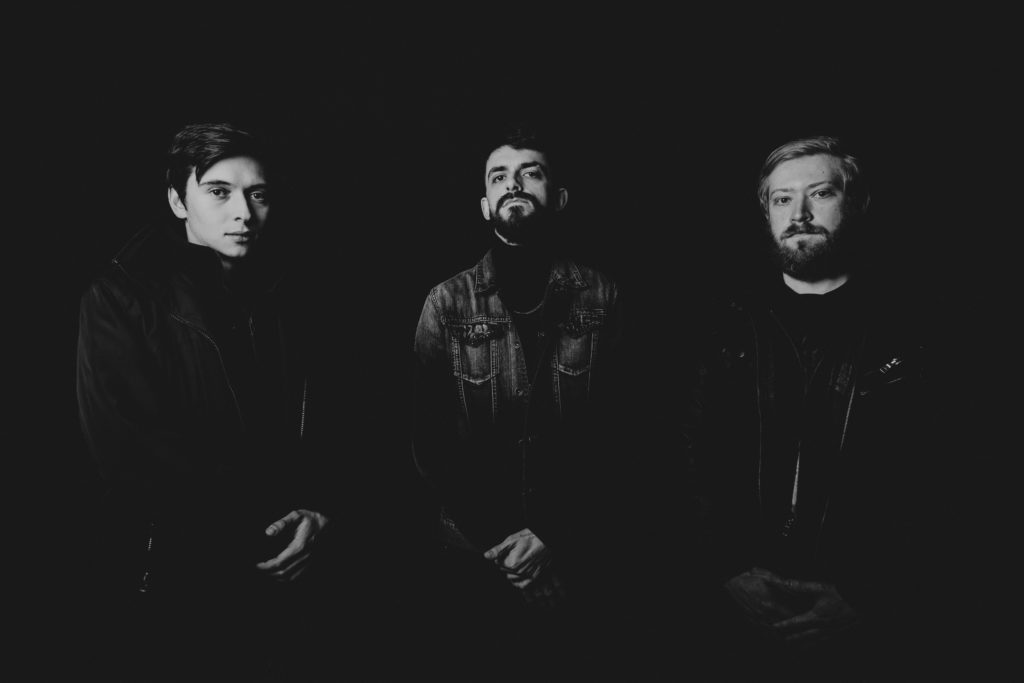 photos by Ben Price
Metal Injection is hosting the exclusive stream of "Dissimulation," the volatile new single from Baltimore-based black/death metal act VERMÖRD, as the band prepares for the April release of their debut full-length, Nostalgic Predictions.
Formed in 2014, VERMÖRD recorded their first EP, Dawn Of The Black Harvest, in 2015 with Grimoire Records, the record surrounded by two demos. The EP was met with solid critical acclaim by a wide array of metal outlets, and the band had already coalesced into the local metal scene, playing regularly around the Baltimore area. After winning a local battle of the bands contest for an opening slot for the Summer Slaughter Tour of 2016, their fanbase grew exponentially as a result. The band went through a hiatus from 2017-2020, where there were lineup changes, and no new recording or live activity took place, however, new music was still being written. In 2021, the revamped lineup began recording all the songs they had crafted in this period, which became their first full-length, Nostalgic Predictions.
Continuing to craft intense, epic, ominous, music, VERMÖRD's aggressive approach is more realized than ever on Nostalgic Predictions. With rapid drumming and tremolo-picked riffs backed with occasional chugging chords, the band infuses components of sinister death metal into a wholly blackened aura, with technical and progressive tendencies and melodic elements instilled throughout.
Nostalgic Predictions is a beast, delivering thirteen tracks in just under an hour of playing time. The record was recorded by the band, then mixed and mastered by Noel Mueller at Grimoire Records and completed with cover artwork by Matt Lawrence.
VERMÖRD's Zak Kempler reveals of the album's new single, "'Dissimulation' is an aggressive song with many technical and mellow sessions featured additionally. The song is about breaking the chains of deception and lies we are either led to believe from others or ourselves, mostly about political propaganda and false promises."
Writes Metal Injection with the song's premiere, "Vermörd is here to bring you their unique taken on blackened death with a new single "Dissimulation." If you're a fan of bands like Dark Funeral, but wish they have more of an old school Decapitated take on their sound, then you're going to love this."
Stream VERMÖRD's "Dissimulation" first through Metal Injection RIGHT HERE.
VERMÖRD will independently release Nostalgic Predictions through all digital platforms as well as on CD on April 8th. Find preorders where "The Nine Circles" is playing HERE. Fans of Necrophagist, Emperor, Decapitated, and Dark Funeral should tune in.
Stand by for additional audio premieres from Nostalgic Predictions, live plans, and more from the band to post over the weeks ahead.
https://officialvermord.bandcamp.com
https://www.instagram.com/vermord
https://www.facebook.com/vermordofficial