photo by Renzo De Ceuster
Neurot Recordings, in conjunction with My Proud Mountain, prepares to release Songs Of Townes Van Zandt Vol. III, featuring AMENRA, CAVE IN, and MARISSA NADLER.
The first single from Songs Of Townes Van Zandt Vol. III comes in the form of AMENRA's cover of "Kathleen," through a video for the track, hosted by BrooklynVegan.
Lennart Bossu of AMENRA says, "Being Belgians, the very American folk and country of Townes Van Zandt is not exactly the music we grew up listening to, but upon discovering his songs in our early twenties, they immediately struck a chord with us. Even people who do not understand the lyrics can probably tell that they are listening to someone who has lived and suffered, and, oddly enough, at the same time find deep comfort in his soothing voice. It is the kind of comfort that often defines great music or art in general, and it made the prospect of trying our own hand at a few of his songs no less daunting. Nonetheless, when we were asked to be part of this collection of Townes Van Zandt cover songs, we felt excited and compelled to be part of it, as, in a way, it offered us a chance to do something in return for the great songs he has given us, and also be a part of a series of albums that are almost exclusively comprised of artists we deeply respect.
"'Kathleen' is about being in so much pain and distress that you almost do not know how to handle it anymore. As almost everyone comes to experience this at some point or other in their lives, we can all relate to it."
BrooklynVegan writes with the video's premiere, "We're premiering one of AMENRA's contributions, 'Kathleen.' The 1969 original is already on the dark and brooding side, but AMENRA turn it into something even more eerie. It's a great cover, and you can hear it and compare it to the original below."
Watch AMENRA's version of Townes Van Zandt's "Kathleen" first at BrooklynVegan RIGHT HERE.
Songs Of Townes Van Zandt Vol. III will be released in various vinyl colors, on CD, and through all digital platforms on April 22nd, in North America through Neurot Recordings and in Europe by My Proud Mountain. Preorders for all formats can be found now at THIS LOCATION.
Watch for additional audio and video previews from the album and more to post over the weeks ahead.
Townes Van Zandt passed away at the age of 52 on January 1st, 1997, in Mount Juliet, Tennessee. His music touches people. Many believe he was a genius, and sing his sad, brilliant songs. Imagine if he was still creating music, in a time when artists themselves decide what to release and when to do it – something that songwriters of his era often were unable to do.
In 2012, the label My Proud Mountain was established specifically for the purpose or releasing the first Songs Of Townes Van Zandt LP, to which the singers and guitarists of the band Neurosis – Scott Kelly and Steve Von Till – and Saint Vitus/The Obsessed frontman Scott "Wino" Weinrich contributed nine Van Zandt songs. The goal was to introduce these brilliant works to fans who may have never heard the originals, but through the interpretation of the songs through the mentioned musicians, would lead them to do so.
In 2014, Songs Of Townes Van Zandt Vol. II was released, featuring songs from John Baizley of Baroness, Nate Hall of US Christmas, and Mike Scheidt of Yob.
2022 sees the arrival of the third record in the series. Songs Of Townes Van Zandt Vol. III features nine classic tracks as interpreted by AMENRA, CAVE IN, and MARISSA NADLER.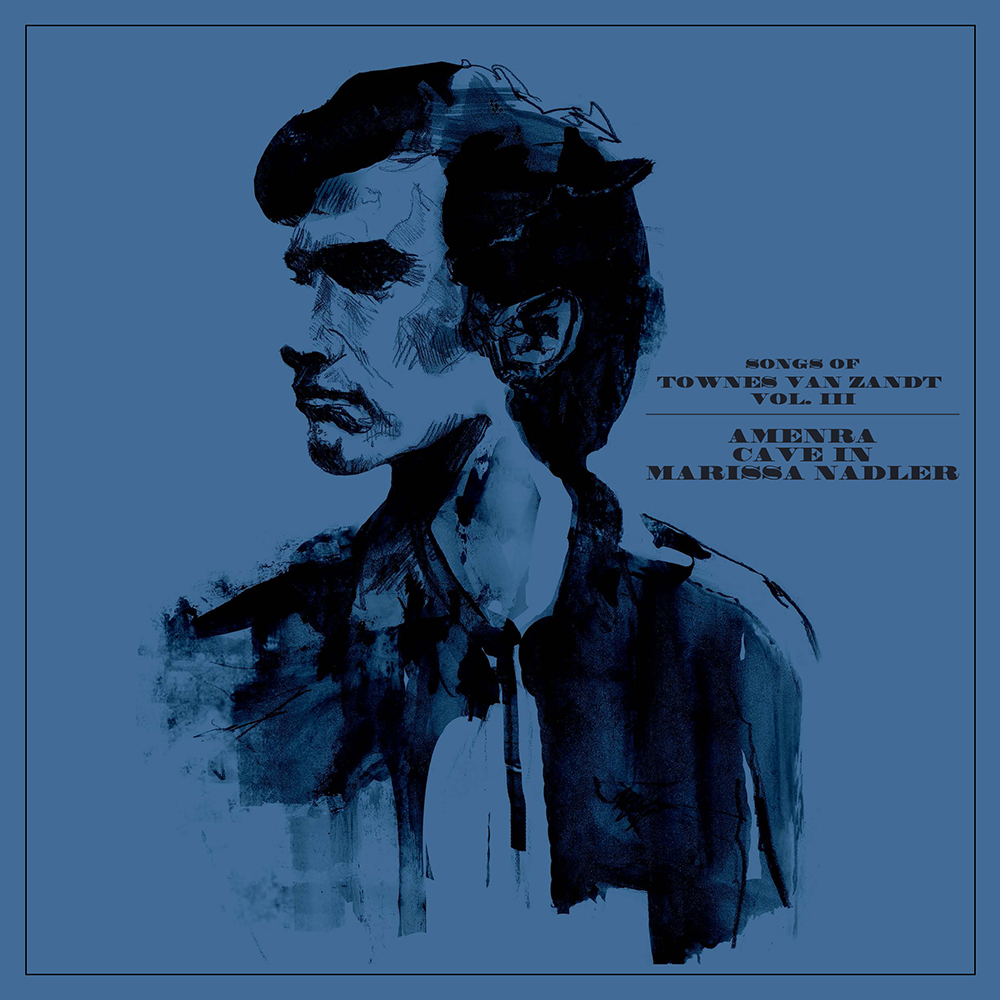 Songs Of Townes Van Zandt Vol. III Track Listing:
1. Marissa Nadler – Quicksilver Daydreams Of Maria
2. Amenra – Black Crow Blues
3. Cave In – Nothin'
4. Amenra – Kathleen
5. Cave In – The Hole
6. Amenra – Flyin' Shoes
7. Marissa Nadler – Sad Cinderella
8. Cave In – At My Window
9. Marissa Nadler – None But The Rain
https://www.neurotrecordings.com
https://www.instagram.com/neurotrecordings
https://www.facebook.com/neurotrecordings
https://neurotrecordings.bandcamp.com
https://twitter.com/OfficialNeurot