Polish death metal veterans TRAUMA present the brutalizing Acrimony, out next week through their partners at Selfmadegod Records. A Lyric video for the mini-album's single "Reign Of Terror" is now playing.
The follow-up to their 2020-released Ominous Black album, TRAUMA's Acrimony presents four songs which were recorded during the same sessions as Ominous Black, with three new original tracks as well as a cover of the Gorefest ripper "Reality When You Die."
Acrimony was produced by the Wieslawscy Bros and the band's Jaroslaw "Mister" Misterkiewicz at Traumatic Sound Studio in ElblÄ…g, then mixed and mastered in Hertz Studio in Bialystok, Poland (Behemoth, Vader, Hour Of Penance, Beheaded). Once again, the band worked with world famous artist Mariusz Lewandowski (Abigail Williams, Bell Witch, Psycroptic, Shrine Of The Serpent) for the cover art.
Watch TRAUMA's "Reign Of Terror" lyric video now playing at THIS LOCATION.
Selfmadegod Records will issue Acrimony next Friday, April 30th on both limited and standard CD editions, limited and standard 12″ vinyl pressings, cassette, and digital formats through the label webshop HERE.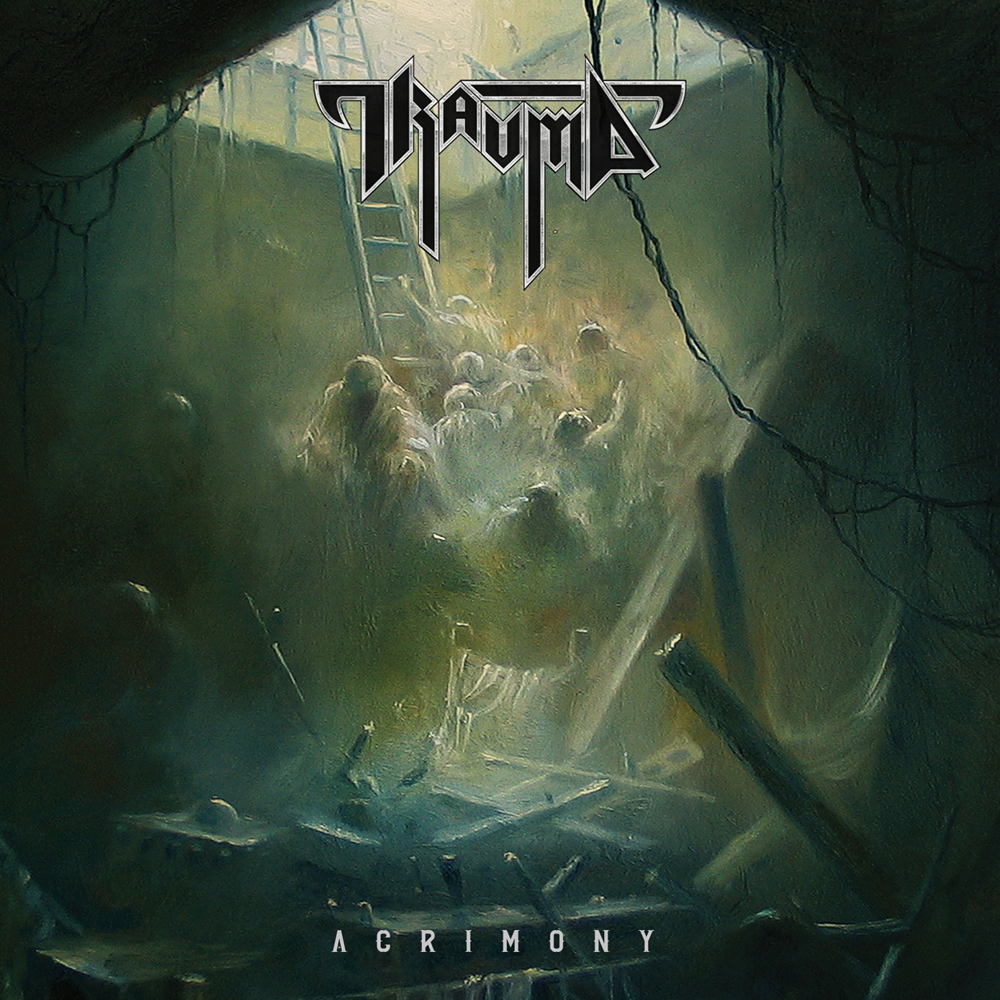 Acrimony Track Listing:
1. Internal Sacrifice
2. The Godless Abyss
3. Reign Of Terror
4. Reality When You Die (Gorefest cover)
TRAUMA is one of Poland's oldest and most experienced death metal acts. The band started in the late-1980s, known then as Thanatos. Under the moniker, two demo tapes were recorded, which helped them become known as one of the most interesting and musically advanced bands from the Polish metal scene. In December 1992, they changed the name to TRAUMA, and a few months later recorded their debut full-length, Invisible Reality. Since then, the squad has remained continuously busy, releasing their brand of music for nearly thirty years. 2020 brought forth the band's long-awaited eighth studio album Ominous Black featuring nine new songs. The album was released by Selfmadegod Records in March 2020, and just over one year later, TRAUMA is back with the new Acrimony mini-album.
TRAUMA:
Artur "Chudy" Chudewniak – vocals
Jaros³aw "Mister" Misterkiewicz – all guitars and bass, samples, backing vocals
Arkadiusz "Ma³y" Sinica – drums
http://www.traumaofficial.com
https://traumadeath.bandcamp.com
https://www.facebook.com/TraumaOfficialPage
https://www.youtube.com/user/traumadeath
https://twitter.com/trauma_band
http://www.selfmadegod.com
http://www.facebook.com/selfmadegod
http://www.selfmadegod.bandcamp.com
http://www.instagram.com/selfmadegod_records
http://www.soundcloud.com/selfmadegodrecords
http://www.youtube.com/user/SelfmadegodRecords