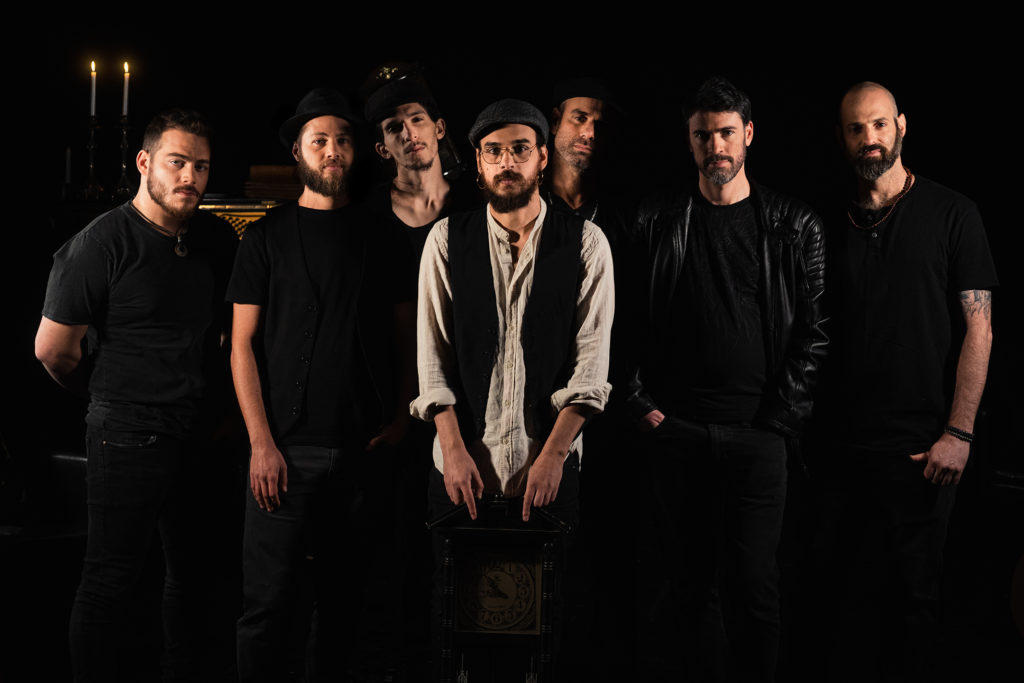 photos by Yalon Schori
Sensory Records is preparing for their mid-May worldwide release of Mountain Fever, the dynamic fourth LP from Israeli progressive metal outfit, SUBTERRANEAN MASQUERADE. With the new record less than three weeks from its official street date, new footage from the band's recent festival performances has been made publicly available.
Mountain Fever was recorded in Golan Heights, Israel with engineer David Castillo, after which it was sent to Fascination Street in Örebro, Sweden (Leprous, Katatonia, Opeth) where it was mixed by Jens Bogren and mastered by Tony Lindgren, then completed with artwork and layout by Costin Chioreanu of Twilight 13 Media. The record features several notable guest contributions, including drums from Matan Shmuely (Orphaned Land), bouzouki and lead guitars on "Mångata" by Idan Amsalem (Orphaned Land), and vocals on "Somewhere I Sadly Belong" by Melechesh Ashmedi (Melechesh) and Jackie Hole (The Super Things).
In December, SUBTERRANEAN MASQUERADE appeared as one of the headlining acts for Progspace's international holiday virtual festival event, where they performed a twenty-minute set including the first live performance of the lead single from Mountain Fever, "Ascend." Earlier this month, the band took part in the Japanese virtual Counter Corona Festival, where they performed the track "Nomad."
Watch SUBTERRANEAN MASQUERADE's Progspace Festival set HERE and "Nomad" from the band's Counter Corona Festival Japan performance HERE.
Also see SUBTERRANEAN MASQUERADE's videos for the Mountain Fever singles "Ascend" HERE and "Mångata" HERE.
Lasers Edge division Sensory Records will release Mountain Fever worldwide on May 14th across all digital platforms, on CD, and multiple double-LP vinyl variants cut at 45RPM.
Find preorders for the CD, the Black vinyl, and the Yellow vinyl HERE, the standard digital HERE, the Hi/-/Rez 24 Bit digital HERE, and an array of new mech items at the band's webshop HERE.
Watch for additional official videos and more on Mountain Fever to be issued surrounding the release of the album and through the rest of the year.
Boasting ten new songs, Mountain Fever sees SUBTERRANEAN MASQUERADE continuing to push the balance between pioneering experimentalism to their own take on modern pop culture and its manifestation in the Middle East. With nearly an hour of engaging music, revealing an album composed of African and Balkan brass sections, Arabic violins, extended vocal techniques, and several special guest appearances, the band explores radio friendly hooks that emerge out of heavy riffs and polychromatic arrangements.
https://www.submasq.net
https://www.facebook.com/Submasq
https://www.instagram.com/subterranean_masquerade
https://submasq.bandcamp.com
http://www.lasersedgegroup.com
https://lasersedge.bandcamp.com
http://www.facebook.com/TheLasersEdge
http://www.twitter.com/thelasersedge