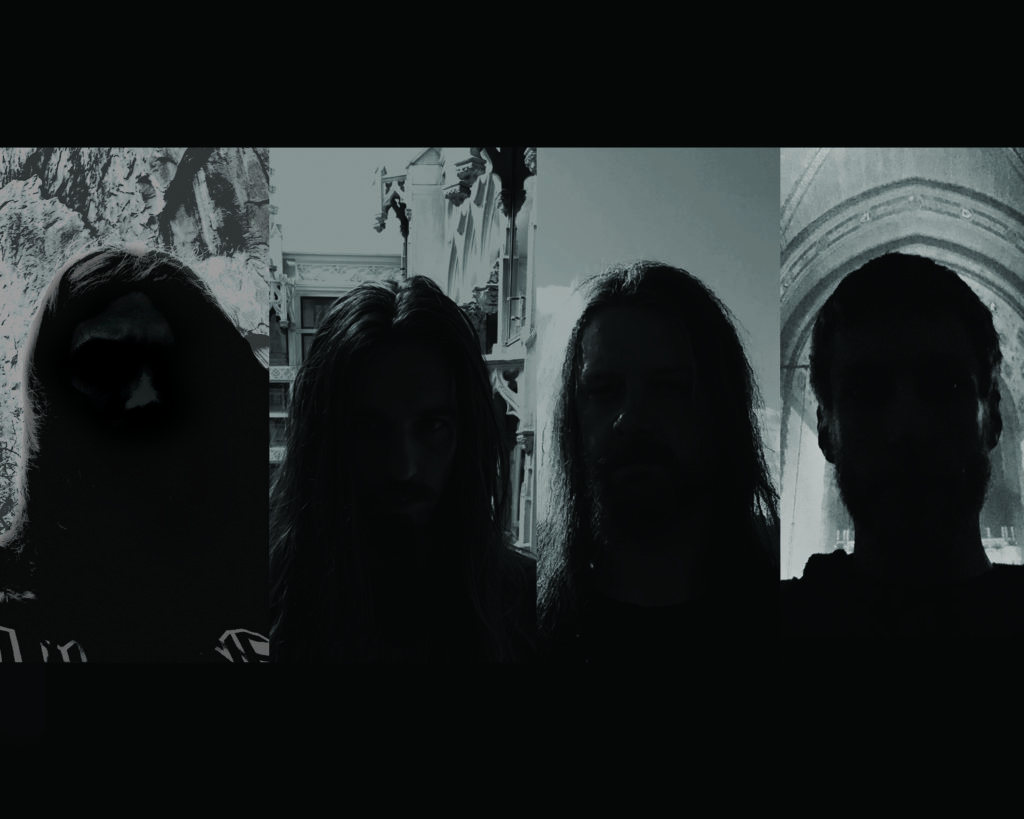 Madison, Wisconsin-based apocalyptic metal alchemists, TRAGIC DEATH, will release their Born Of Dying Embers EP next month.
Boasting three restless tracks of haunting blackened cataclysmal death, the EP was recorded at their own Gateway Studios, mixed by TRAGIC DEATH drummer Cody Stein, mastered by Adam Tucker (False, Thou, Void Omnia, Ulthar) at Signaturetone Recordings in Minneapolis, Minnesota, and features the foreboding cover art of J.Nihil of Nightside Reflections.
In advance of its release, the band is currently streaming "Dead Flies," noting of the disquieting hymn, "'Dead Flies' represents how we truly feel about all of humanity. Lyrically, it sums us up as dying flies unable to carry on our own species. Musically, we've truly sharpened our apocalyptic style with this one. While we're very proud of all the songs on this release, 'Dead Flies' is a track that carries you from peaceful serenity to blazing Armageddon. Revel in mankind's final chapter!"
Born Of Dying Embers will be self-released digitally on October 25th. For preorders and to sample "Dead Flies," visit the TRAGIC DEATH Bandcamp page at THIS LOCATION.
Born Of Dying Embers EP Track Listing:
1. Gloaming
2. Dead Flies
3. Apparitions
TRAGIC DEATH will bring their ruinous odes to stages next month with additional performances to be announced in the weeks to come.
TRAGIC DEATH Live:
10/03/2019 BarleyPop Live – Madison, WI w/ Cast In Fire, Cthonian Lich [info]
10/04/2019 Keller Bar – Saint Cloud, MN w/ Reflections Of Flesh, Space Murder [info]
10/05/2019 Cold Shot – Appleton, WI w/ Beetlegork, Alleyway [info]
Preferring to tread purposely in the face of opposition, TRAGIC DEATH is a band that has drifted from multiple soundscapes while remaining steadfast in their vision of crafting music that carries a sound and atmosphere of the dreadful and inevitable end of civilization. Releasing their debut, Apocalyptic Metal, in 2012, the band adopted a style reminiscent of the Gothenburg metal scene before upping the ante with the sinister blackened aura for 2014's split with California-based Fiends At Feast, Purgatory Rites. Five years later, the band travels further down their chaotic path with Born Of Dying Embers. Wielding a chaotic amalgam of black metal, thrash, and death metal doused in haze of unsettling synth work, TRAGIC DEATH's output is at once ominous and transcendental.
TRAGIC DEATH:
Steven Craig Moser Jr. – guitar/vocals
Joe Dunn – bass
Kyle Grossen – synth
Cody Stein – drums
http://www.facebook.com/218tragicdeath
http://tragicdeath.bandcamp.com