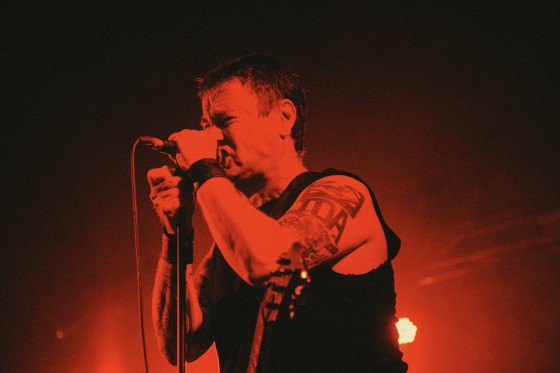 The first single from TODAY IS THE DAY's tenth LP, Animal Mother, has been released via Metal Injection through a disturbing new video for the ninth track, "Masada," as the band begins to divulge the newest developments in their massive upcoming tour schedule.
Produced by visual architect David Hall of Handshake Inc., the disturbing accompaniment for "Masada" delivers the track in a vibrant, high-contrast collage of footage, combining imagery born of nature's itinerary and humanity's inherently sadistic and perverse ways. Cult leaders summon more flies to the fire while children learn to handle automatic weapons. Brains decay and maggots feast upon the flesh of mammals, while a twisted, obfuscated plot unfolds amidst several unnamed humans in this disgustingly satisfying slab of cinematic madness. Undeniable lust, seething anger, inward loathing and outward aggression all flow in an occult blend of Americana that is as unique as the song. In other words, it's "TODAY IS THE DAY as fuck."
Issued director David Hall of the video: "I'm always honored when Steve Austin asks me to create a video for TODAY IS THE DAY. Early on we decided that 'Masada' should be the track people hear first from the new album because it really represents the album in terms of rock and diversity and TITD insanity. Steve wanted a video that would infect minds and reflect the madness of the music. I ate some meatloaf and went on a vision quest and was shown a couple in a desert being corrupted by their dysfunction and desire to control one another. So this is what I made."
Strap in and send your day into a downward spiral with TODAY IS THE DAY's "Masada" video via Metal Injection RIGHT HERE.
A trailer for Animal Mother, also created by Hall, is also playing at THIS LOCATION.
Southern Lord will release Animal Mother on LP, CD and digital download in North America on October 14th, as the band's first venture for the label. With Animal Mother still lurking in the shadows, the band prepares for an extensive bout of widespread live actions in support of the album. From October 7th through the 26th, TODAY IS THE DAY will shred through the US on a headlining tour with direct support from Chicago deviants, Lord Mantis. This is the first phase of touring which will expand in the coming days, taking the band out on several more excursions through the rest of the year and well into 2015. Stand by for more major developments about to be issued in the coming days.
TODAY IS THE DAY w/ Lord Mantis:
10/07/2014 Geno's – Portland, ME
10/08/2014 Sonny's – Dover, NH
10/09/2014 Spotlight Tavern – Beverly, MA
10/10/2014 Dusk – Providence, RI
10/11/2014 The Pinch – Washington, DC
10/12/2014 The Acheron – Brooklyn, NY
10/13/2014 Kung-Fu Necktie – Philadelphia, PA
10/14/2014 Church – Boston, MA
10/15/2014 The Depot – York, PA
10/16/2014 Cafe 611 – Frederick, MD
10/17/2014 TBA – Long Island, NY
10/18/2014 Jabber Jaws – Allentown, PA
10/19/2014 Hideaway – Johnson City, TN
10/20/2014 The Handlebar – Pensacola, FL
10/21/2014 Siberia – New Orleans, LA
10/22/2014 TBA
10/23/2014 Ground Zero – Spartanburg, SC
10/24/2014 TBA
10/25/2014 Hangar 21 – Shreveport, LA
10/26/2014 Riot Room – Kansas City, MO
10/26/2014 Hi Tone – Memphis, TN
As always, the dejected and vengeful hymns TODAY IS THE DAY delivers with their latest opus are among the most scathing passages of audio one will experience, as Animal Mother unloads just short of a solid hour of pure anguish. The band's lineup features the rhythm section of bassist Sean Conkling (Regression, Burn Your Halo, Sprawl) and drummer Jeff Lohrber (Enabler, ex-Harlots), fronted by cult leader, founding guitarist/vocalist Steve Austin. Through fifteen diversified attacks, Animal Mother's wrath recalls elements of several seminal TITD albums, merging the dementia of Temple Of The Morning Star with the blazing delivery of In The Eyes Of God, yet several acoustic and more melodic angles elevate the LP's material to entirely different dimensions. The Animal Mother recording sessions took place at the notorious architect's own Austin Enterprises in the deeply wooded Maine wilderness this brutal past Winter, the material fully produced and mastered by Austin, and shrouded in original artwork by Samantha Muljat.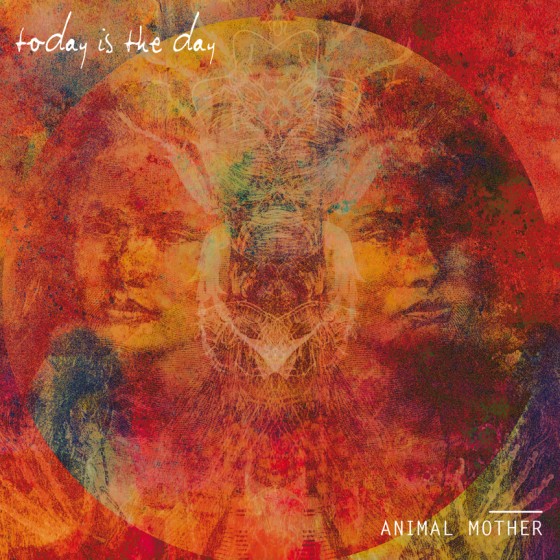 http://www.todayistheday.us
http://todayistheday.bandcamp.com
https://www.facebook.com/todayisthedayofficial
http://www.southernlord.com
http://southernlord.bandcamp.com
https://www.facebook.com/SLadmin
http://twitter.com/twatterlord