With the release of Solipsist, the long-awaited, debut full-length from Los Angeles death metal faction, THE ZENITH PASSAGE, just a little over two weeks away, today the tech assassins at Gear Gods are pleased to debut a dual guitar play-through of first single and bona fide face-melter, "Holographic Principle II: Convergence."
Comments Gear Gods: THE ZENITH PASSAGE is a band you may have been sleeping on. One of the most interesting tech-death bands out there, they are led by Faceless guitarist Justin McKinney. In this new play-through, he and guitarist Rob Maramonte tear through their song 'Holographic Principle II.'"
View the lyric video for the same track, courtesy of at Metal Injection, HERE, as well as THE ZENITH PASSAGE's recently-issued 360-degree lyric video for "Deus Deceptor" hosted by MetalSucks at THIS LOCATION.
Slated for release on April 15th via Unique Leader Records with various preorder bundles available RIGHT HERE, the forty-minute Solipsist examines the idea of solipsism, a philosophical theory that the self is all that can be known to exist, anything else outside of one's own mind is uncertain. THE ZENITH PASSAGE, which features within its ranks current and former members of The Faceless, Fallujah and All Shall Perish, builds upon this foundation, expanding into themes of nonexistence and a computer-generated fictional reality experienced by all of humanity. Solipsist demands that listeners join the band on their voyage to explore the unsettlingly complex and improbable world they've uncovered in this bold experiment, this gut-wrenching visceral transmission of disturbing intellectual revelation.
In conjunction with the release of Solipsist, THE ZENITH PASSAGE will play a short run of record releases shows with additional live assaults to be announced in the coming weeks.
THE ZENITH PASSAGE:
4/14/2016 The Gate – Bakersfield, CA
4/16/2016 Pub Rock – Scottsdale AZ
4/17/2016 P.B.W.L.A. – Pomona, CA
4/22/2016 PB&Js – Reno NV
4/24/2016 Red House – Walnut Creek CA
Solipsist was engineered, mixed and mastered by Zack Ohren (Animosity, Suffocation, All Shall Perish et al) at Castle Ultimate Productions with additional engineering by McKinney and Michael Keene (The Faceless) at Keene Machine Studios. Solipsist includes a guest vocal appearance by Fallujah's Alex Hofmann, a guitar solo by Wes Hauch (ex-The Faceless) who also co-wrote a portion of seventh cut, "Hypnagogia," a synth solo by Vikram Shankar and cover art by Ken Sarafin (Skinless, The Kennedy Veil, Archspire et al).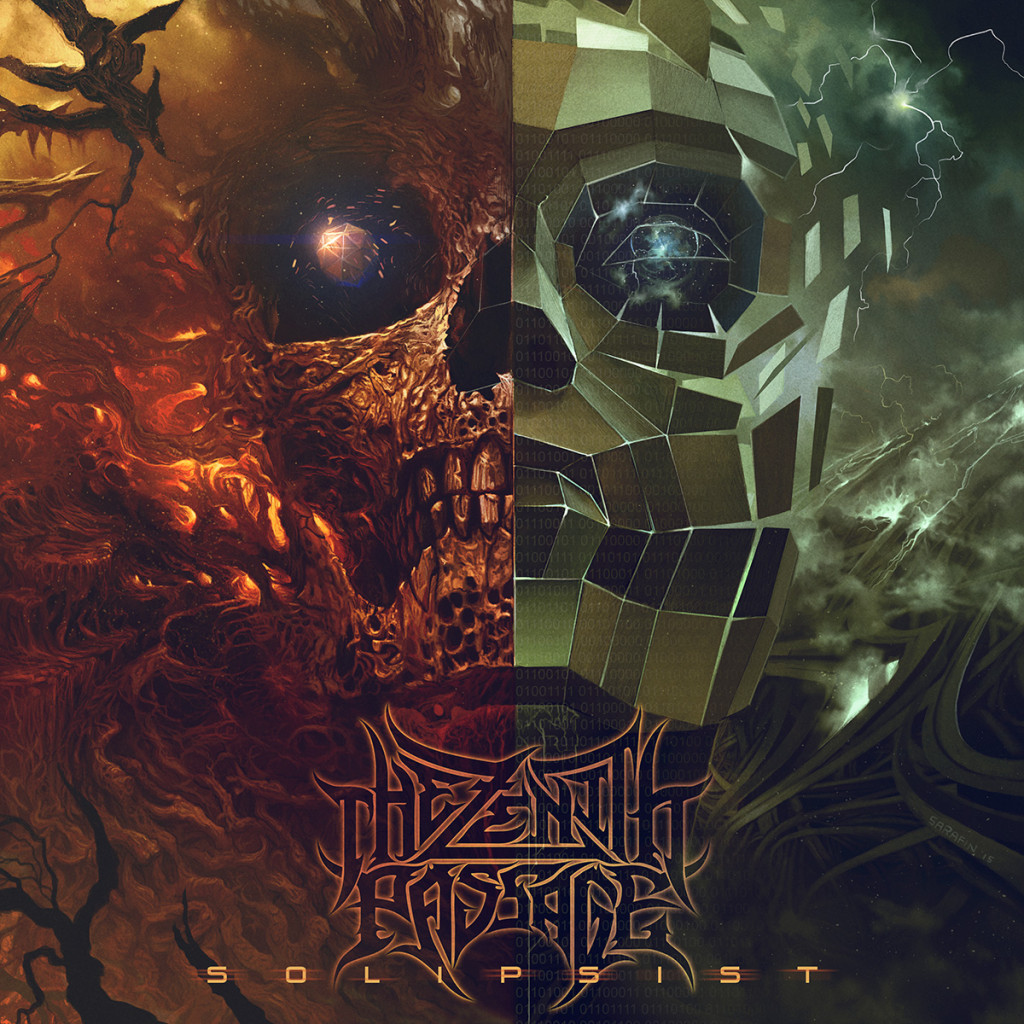 http://www.facebook.com/TheZenithPassage
http://www.uniqueleader.com
http://www.facebook.com/UniqueLeaderRecords