Datalysium, the second full-length studio album from Los Angeles progressive death metal outfit THE ZENITH PASSAGE, is out today on Metal Blade Records! In celebration of its release, a video for the monstrous title track has been unveiled.
Featuring an overhauled lineup that sees original guitarist/keyboardist/backing vocalist Justin McKinney joined by guitarist Christopher Beattie (Dreamer), vocalist Derek Rydquist (ex-The Faceless, John Frum), and bassist Brandon Giffin (ex-The Faceless, Cynic), Datalysium finds THE ZENITH PASSAGE further pushing disparate influences to the forefront of their sound. Relentless from start to finish, the record is a flawless marriage of technicality, atmosphere, melody, and shifting dynamics, constantly demanding the listener's undivided attention. From opener "The Axiom Of Error" with its stop-start attack to the agitated, richly textured and unstoppable "Synaptic Depravation," or the dramatic, lush and epic closing title track, THE ZENITH PASSAGE is relentlessly creative and insistently push their sound in interesting, engrossing directions.
Decibel Magazine notes, "The songs move in the same creepy, gangly manner a daddy longlegs spider prances across the room when you're trying to obliterate it with fuzzy slippers." Metal Wani lauds a, "near-perfect technical death metal record," adding, "Their skill of playing with tempos and timing continue to astound and amaze, without losing the ferocity of being primarily a death metal band," while Metal Injection wrote plainly upon hearing "Divinertia II," "it rips!"
Watch the official video for Datalysium's title track at THIS LOCATION.
Datalysium was recorded between McKinney's home studio and Rydquist's apartment, with some vocals tracked at Flatline Audio with Dave Otero (Cattle Decapitation, Wake), who also mixed the album. McKinney handled the tracking, while they brought in Ryan Williams (The Black Dahlia Murder, John Frum) to produce some of the bass and vocals.
Datalysium is out today on standard LP, limited-edition LP, CD, and digital formats, available at metalblade.com/thezenithpassage. Also watch the previously released performance video for "Divinertia II" HERE and the video for "Lexicontagion" HERE
Having just completed the eleven-city The Death Empyrean Tour supporting Fallujah and Enterprise Earth, THE ZENITH PASSAGE returns for a hometown release show for Datalysium tonight at Knucklehead in Hollywood, California. Entry is FREE with album purchase, and support will be provided by Civerous and Kron.
THE ZENITH PASSAGE live:
7/21/2023 Knucklehead – Hollywood, CA *record release show w/ Civerous, Kron
"The songs move in the same creepy, gangly manner a daddy longlegs spider prances across the room when you're trying to obliterate it with fuzzy slippers." — Decibel Magazine
"…it rips!" — Metal Injection on "Divinertia II"
"Datalyisium houses the strongest material of their career, and is effortlessly in the running for progressive death metal record of 2023."  — Wall of Sound
"Their musicianship is top notch, and the songs are varied enough to ensnare long time listeners and new fans alike." — Metal Temple
"…a near-perfect technical death metal record that THE ZENITH PASSAGE should absolutely be proud of. Their skill of playing with tempos and timing continue to astound and amaze, without losing the ferocity of being primarily a death metal band." — Metal Wani
"…a collection of brash and brutal hits from the start, THE ZENITH PASSAGE  bringing an inordinate amount of heavy and fast-paced noise with The Axiom Of Error, Algorithmic Salvation, and Lexicontagion…" – Games, Brrraaains & A Head-Banging Life
"Super tight instrumental work, catchy machine gun riffing, and plenty of spooky alien prog shit…" – Toilet Ov Hell
"…one of the better tech death albums of the last decade. They have always been a tight, polished band musically speaking. This is an algorithm you want to be a part of…" — Technical Music Review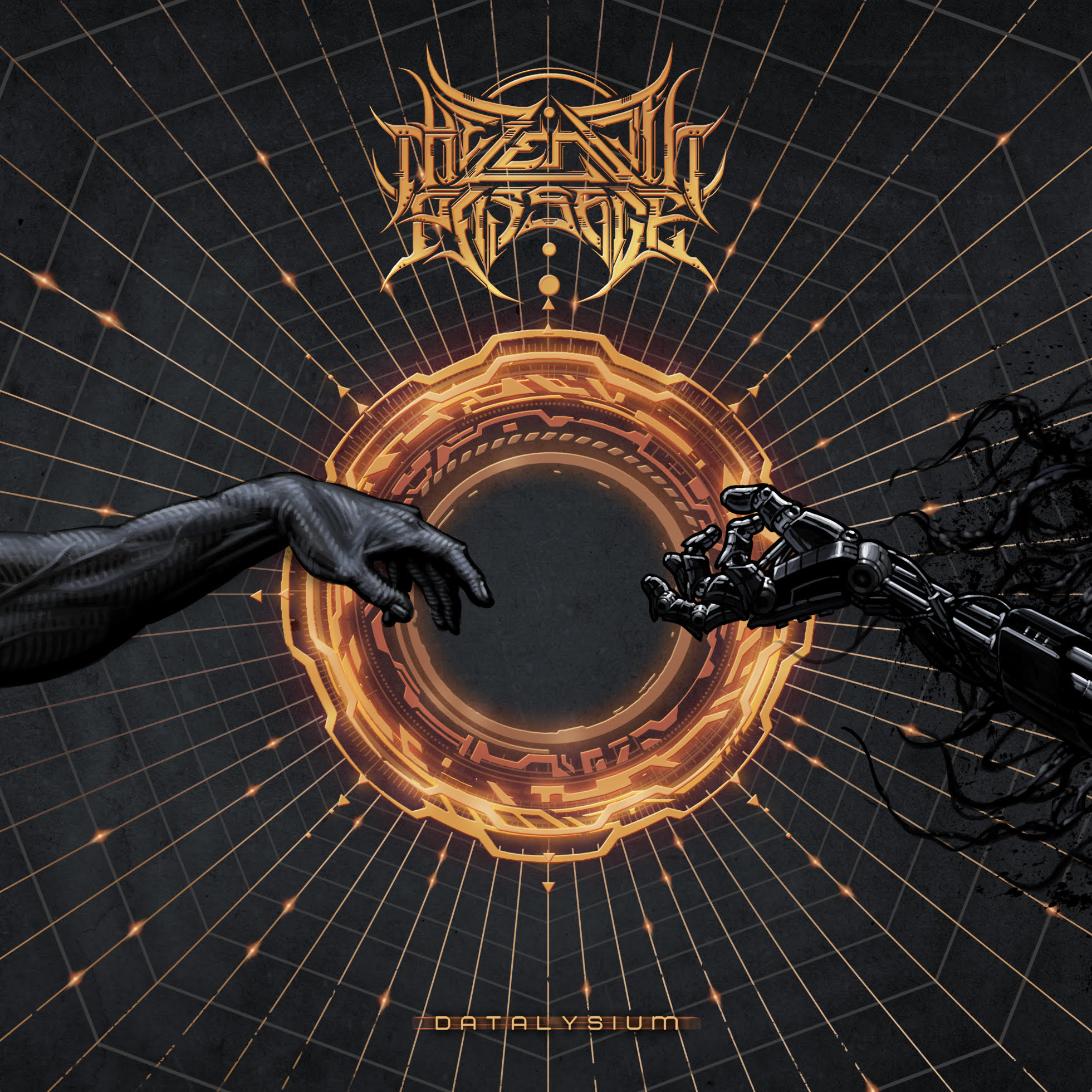 http://www.instagram.com/thezenithpassage
http://www.twitter.com/ZenithPassage
http://www.facebook.com/TheZenithPassage
http://www.youtube.com/user/TheZenithPassage
http://www.indiemerchstore.com/collections/the-zenith-passage
http://www.thezenithpassage.bigcartel.com
http://www.metalblade.com
http://www.facebook.com/metalbladerecords
http://www.instagram.com/metalbladerecords
http://www.twitter.com/MetalBlade