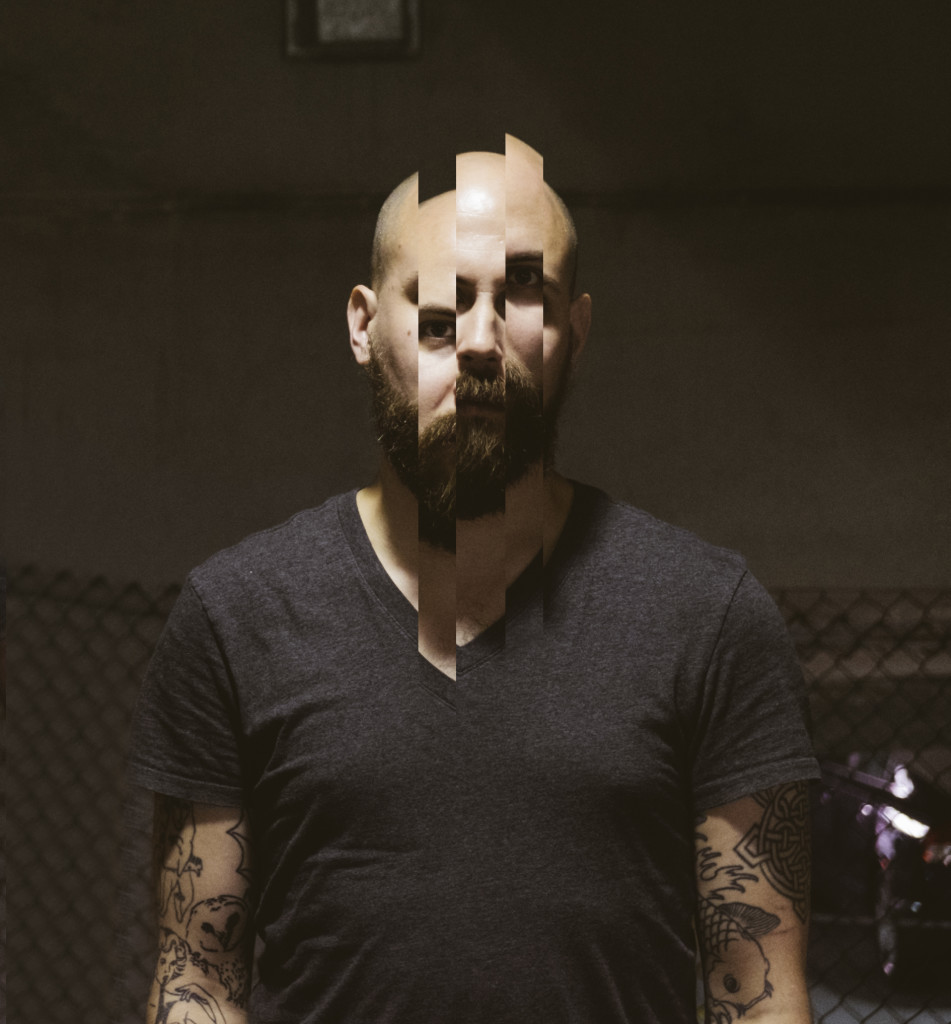 [photo by Matthew Brantley]
Accident Prone Record presents the vinyl version of the self-titled debut solo album by THE POD, the solo project of MAKE frontman Scott Endres.
After the fantastic success of MAKE's most recent album, and first for Accident Prone, Pilgrimage Of Loathing, label head Gary Bahen and Endres started conversations about a continued relationship, and possible Pod release. Citing influences from the likes of Gary Numan, Lungfish, Vangelis, Killing Joke, Godflesh, Aphex Twin, and even Casio keyboards, the self-titled debut from THE POD is worlds away from the harsh and bombastic doom metal of MAKE, yet the album still possesses an atmospheric and mesmerizing quality. Encompassing elements of black metal, synthesizers, and sampled beats, the album is dark and twisted journey of highs and lows, dark and light – a thrilling, yet challenging, ride with truly engrossing results.
Following its digital release in June, a vinyl pressing of The Pod is now ready to be unveiled. Housed in a matte jacket with artwork by Katie Ellison, the LP will be delivered in a very limited pressing of 100 copies on black vinyl, each including a digital download code. Accident Prone will release the record on August 25th.
Stream THE POD's debut and find order options at Bandcamp RIGHT HERE.
Preorders for The Pod and other Accident Prone titles from MAKE, BLK-OPS/Cave Bastard, and more can be placed HERE,
Offers Endres of his desire to form THE POD, "I needed a project away from MAKE where every decision from beginning to the end was mine. No compromising, no checking to see if everybody else likes any given thing. Just what I want to do from start to finish, for better or worse. THE POD is wholly personal. There are no messages but existential struggle, life and love lost, coping with depression… Coping with existence. It's 100% a vehicle for me to work my own demons out, sometimes literally just making music or sounds to stay active and keep the darker thoughts away. The most active I've been with THE POD has been in my darkest hours."
Upon its release, media outlets have responded positively to the debut effort by THE POD, including Nine Circles who praised, "If searching for something different is a journey you find yourself on from time to time, The Pod has plenty to offer… Lush soundscapes collide with electronic loops while cavernous black metal vocals run head first into ambient patterns and through it all nothing feels forced. The music guides itself to where it needs or wants to go and the results speak for themselves." Heavy Music Headquarters issued, "This self-titled effort is a sonic puzzle, lingering pieces shaped and fitted until a haunting picture is revealed," and Inhale The Heavy posted, "The result is a dark but confident offering that will sate your brain with experimental black metal and heavy electronic beats."
https://twitter.com/FukYouIamThePod
https://www.facebook.com/thebandthepod
https://thebandthepod.bandcamp.com
https://accidentprone.com
https://accidentpronerecords.bandcamp.com