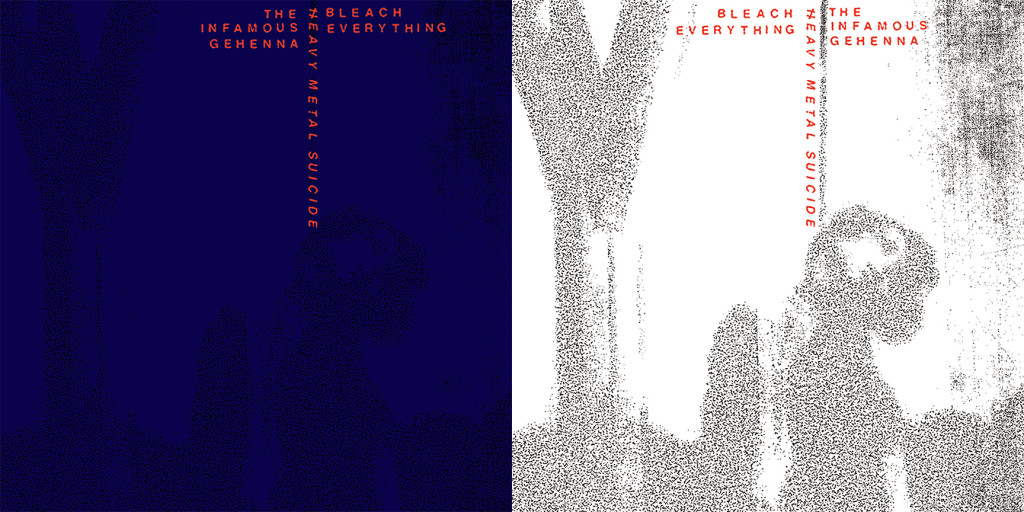 Heavy Metal Suicide pairs together THE INFAMOUS GEHENNA and BLEACH EVERYTHING, two intensely physical bands comprised completely of dyed-in-the-wool DIY punk lifers.
With its members hailing from Reno, Nevada and San Francisco, California, THE INFAMOUS GEHENNA has been nihilistically terrifying audiences for the greater part of two decades. Their contributions to Heavy Metal Suicide continue to thematically blur the lines between DIY and DUI with song titles on brand new scorchers "Looking To Score" and "Get Fucked Up!" Both tracks capture a point in the band's ongoing lyrical narrative of life and death where there is hardly any separation between the two and both are acceptable (so long as there is an escape therein). Recorded by former Integrity member Rob Orr, this documentation captures THE INFAMOUS GEHENNA right where you want them: needing to up the dosage from last time in order to get your fix.
Now scattered between Virginia and California, BLEACH EVERYTHING turns in their third release (and second split) to date, this one fully embracing the tried and true philosophy of "short, fast, and loud," with each song hovering around the minute flat mark. Thematically, the band tackles topics like inauthenticity ("Witch, Please"), the environmental militancy of particular Godzilla rivals ("Silk And Scales"), and the strange phenomenon of many American adults attempting to address their inner voids with incessant breeding ("Human Mulligan").
For maximum impact across the audio-visual spectrum, Heavy Metal Suicide was mastered by Dan Randall at Mammoth Sound, and is packaged within the bleak and non-subtle artwork of Chris Norris (aka Steak Mtn), with two cover color variations being pressed: white/black/red and blue/black/red. Three vinyl colors (red, blue, white) round out the first pressing of this violent pairing.
As both bands head into completion of new LPs from each, Heavy Metal Suicide captures THE INFAMOUS GEHENNA and BLEACH EVERYTHING delivering the goods from far out on the fringe of things.
Magic Bullet Records will release the Heavy Metal Suicide 7″ on August 5th; preorders for the blue cover 7″ are available HERE, the white cover 7″ HERE, and digital preorders can be placed HERE.
Heavy Metal Suicide Track Listing:
1. Looking To Score (THE INFAMOUS GEHENNA)
2. Get Fucked Up! (THE INFAMOUS GEHENNA)
3. Witch, Please (BLEACH EVERYTHING)
4. Silk And Scales (BLEACH EVERYTHING)
5. Human Mulligan (BLEACH EVERYTHING)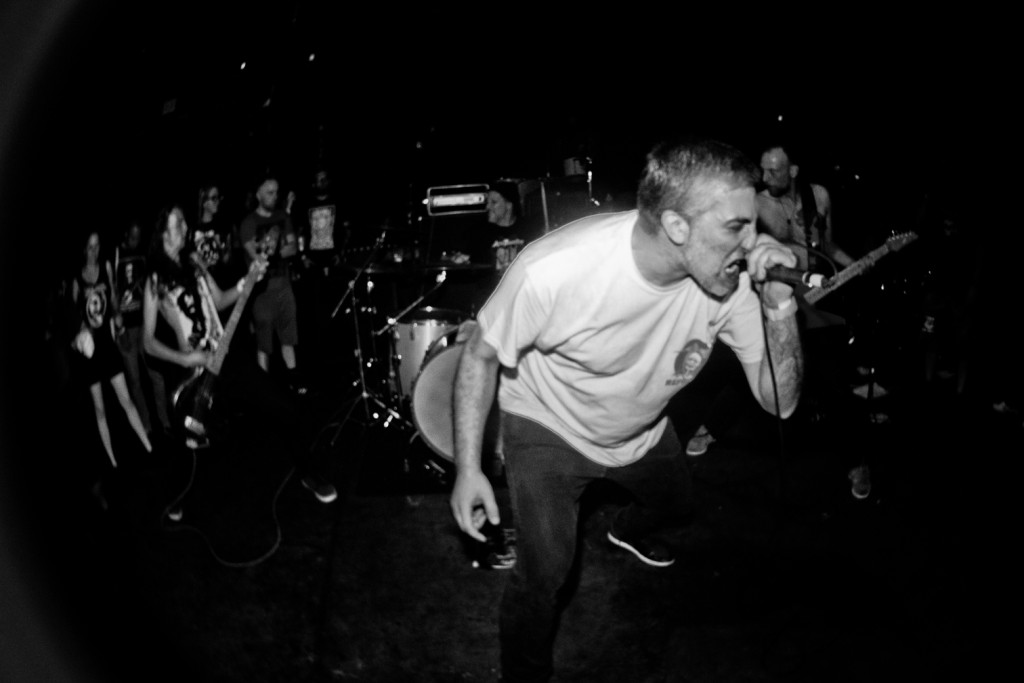 http://www.facebook.com/pages/The-Infamous-GEHENNA/98952171508
http://www.gehenna.bandcamp.com
http://www.facebook.com/BleachEverything
http://www.magicbulletrecords.com
http://www.facebook.com/magicbulletrecords
http://twitter.com/magicbulletrecs