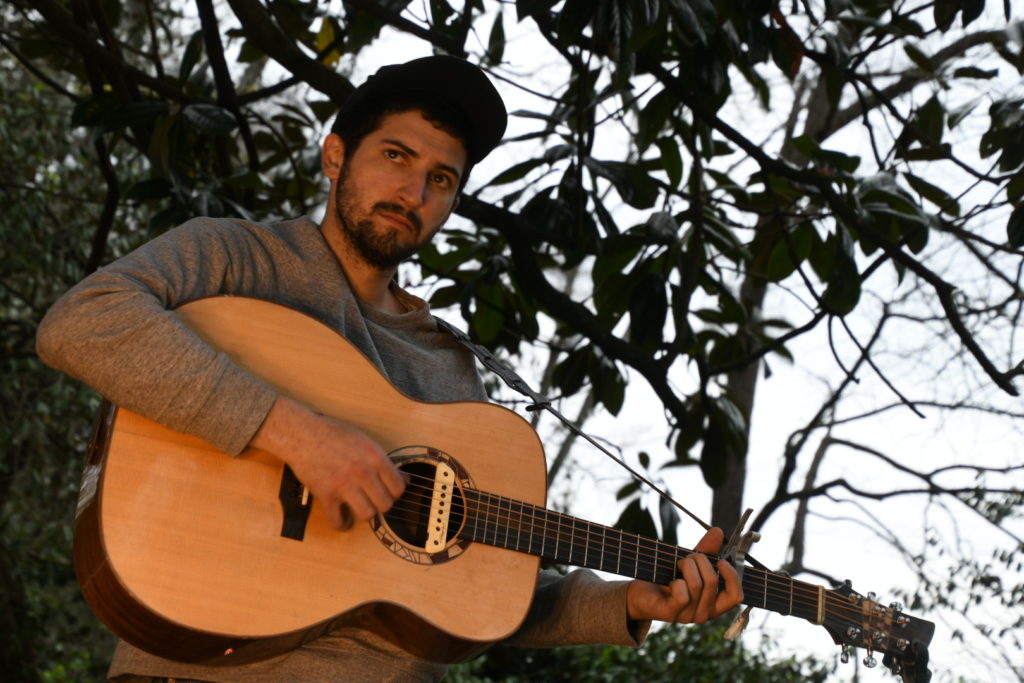 photos by Ericka Poore
The second season of Anti-Corporate Records' beloved The Magnolia Sessions continues this month, with the release of a new recording from THE HILL COUNTRY DEVIL, out today. The album's "Michigan Rose" is now playing at The Sleeping Shaman.
The first season of The Magnolia Sessions delivered a new record the first week of every month from its launch in September 2020 through May of 2021. The series showcases bluegrass, dark country, and folk singer/songwriter acts, recorded in an intimate outdoor setting by a large magnolia tree at the Anti-Corporate Music/Black Matter Mastering headquarters in Nashville, Tennessee, by owner Dan Emery. The first season yielded heartfelt releases from Matt Heckler, Jason Dea West, Johno Leeroy, Cristina Vane, Nick Hans, Casper Allen, Jeff Loops, Angela Autumn, and Austin Stambaugh, many of which debuted on the Billboard Bluegrass Charts. Following a break over the Summer, the new season of The Magnolia Sessions launched in September 2021 with a record from The Lost Dog Street Band.
THE HILL COUNTRY DEVIL, moniker of Texas-raised songwriter Hayden Karchmer, is a purveyor of honesty. He is known for his raw, forthright storytelling, painting a clear portrait of both the highs and glory of his triumphs, and the low-down, hellish reality of loss and desperation. A sound crafted by a wide variety of experiences, taking inspiration from the many places he has called home. A nomad by circumstance, he has hopped between Tennessee, Texas, Georgia, Ohio, Colorado, and New York; finding songs in the stories he has lived.
With the release of his recording from The Magnolia Sessions, Karchmer writes, "And here we have my second attempt at a Magnolia Sessions, and thankfully, what I believe to be the better of the two. The first go was sabotaged by an alchemy of both too much and too little noise: the insects weren't out, and the weather decided to turn, a real mess. Undeterred, Dan and I met again, a few months later, for a second try. This time there were different battles to fight, mainly on my end. Weariness from the road, a severe lack of rest, and the resulting panic attack all did their best to again wreak havoc. Somehow though, we got through it, and with something I'm proud of. This collection of songs is a road map for me. Songs written as far back as fourteen years ago, and as recently as a few months. All in a different place, a different time, and from arguably different men; tethered to one another less by the flow of the material, and more so the overall story they represent. Pieces of me, scattered in several few-minute verses, belted under a Magnolia tree during a Summer night in Nashville, Tennessee."
Anti-Corporate Music and Black Matter Mastering engineer Dan Emery adds, "Hayden's first attempt at a session was the first one I recorded for 2021. Unfortunately, that recording will likely never be heard. I mismanaged the scheduling and subsequently had him come too early to get a quality recording. We attempted to salvage the evening by changing up the format. I got a bunch of firewood, and even went and stole a stack of pallets from behind a school in an effort to have a bonfire burning in the background during the session. The result sounded more like a dirty record than a campfire performance. The whole thing got scrapped. We tried again three and a half months later, and the results were perfect. Sometimes you must screw everything up profoundly to get the clarity needed to do it right. I'm very proud of the results."
Stream THE HILL COUNTRY DEVIL's "Michigan Rose" through The Sleeping Shaman now at THIS LOCATION.
The Magnolia Sessions titles are available directly through Anti-Corporate Music's webshop HERE.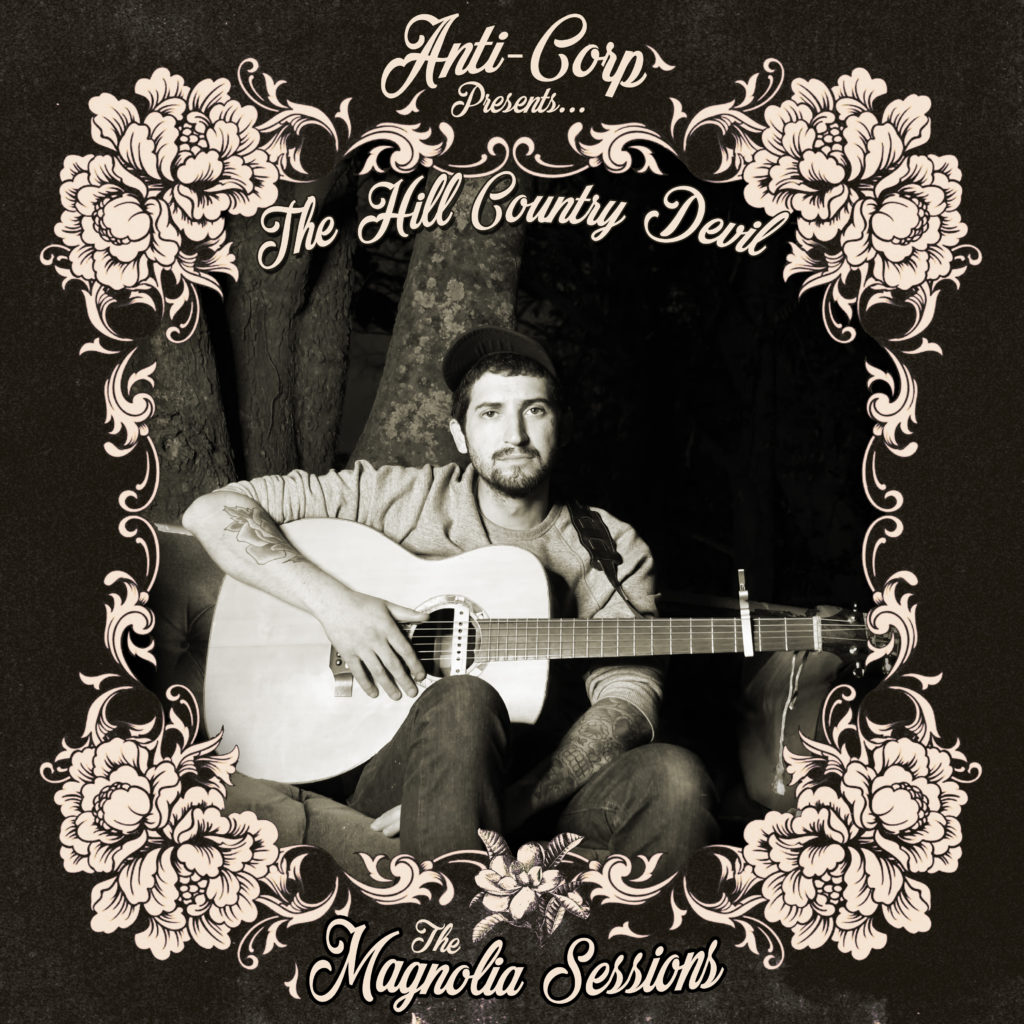 THE HILL COUNTRY DEVIL's The Magnolia Sessions Track Listing:
1. Restaurant Rat
2. Tarot Card
3. Michigan Rose
4. Somewhere Safe And Always Quiet
5. Trophy Scars
6. Green Grass
7. Kerr County Dopesick Blues
8. Magazine Blues
9. To Carry On
https://www.facebook.com/thehillcountrydevil
https://www.instagram.com/thehillcountrydevil
https://gemsthehillcountrydevil.bandcamp.com
http://anticorporatemusic.com
http://facebook.com/anticorpmusic
http://www.blackmattermastering.com
https://www.facebook.com/blackmattermastering
https://www.instagram.com/black_matter_mastering