Earlier this year, Lisbon-based rock unit MISS LAVA took part in the Rock Against PTSD livestream event, a three-day virtual festival launched by the Psychedelic Film And Music Festival in an effort to raise awareness of post-traumatic stress disorder. The resulting DeLores Session, released today as a FREE download via Small Stone, captures the band's thunderous full performance.
Elaborates guitarist K. Raffah, "When Portugal opened after COVID-19, we just wanted to get out there and play. The guys from Psychedelic Film Festival reached out to ask if we could do a performance of two to three songs for their online festival Rock Against PTSD. We really love playing these songs. So we just went ahead, called our friends from The Quartet Of Woah! and took our gear to their place at Casa DeLores. Then we rocked out these songs, way more than originally planned, with the help of our mutual friend and producer Fernando Matias. All in all, we had a great day among friends, drank a few beers ,and had some pizza. It turned out this is [drummer] J. Garcia's last recording with the band. It feels great to have it documented like this and to release it as a freebie! We really like listening to the raw approach on the songs, with all the fucks up and everything. It's honest rawk. Hope you all dig it."
Comments The Obelisk, "I've never had the pleasure of seeing MISS LAVA live, let alone for their new album, but damn, they bring it. With crisp audio production and a multi-camera shoot, the four-piece who after this said goodbye to drummer J. Garcia tear into tracks taken almost entirely from Doom Machine – "I'm the Asteroid" comes from 2016's Sonic Debris. It's a killer set, and if they had any pandemic-era dust to kick off, I certainly couldn't tell."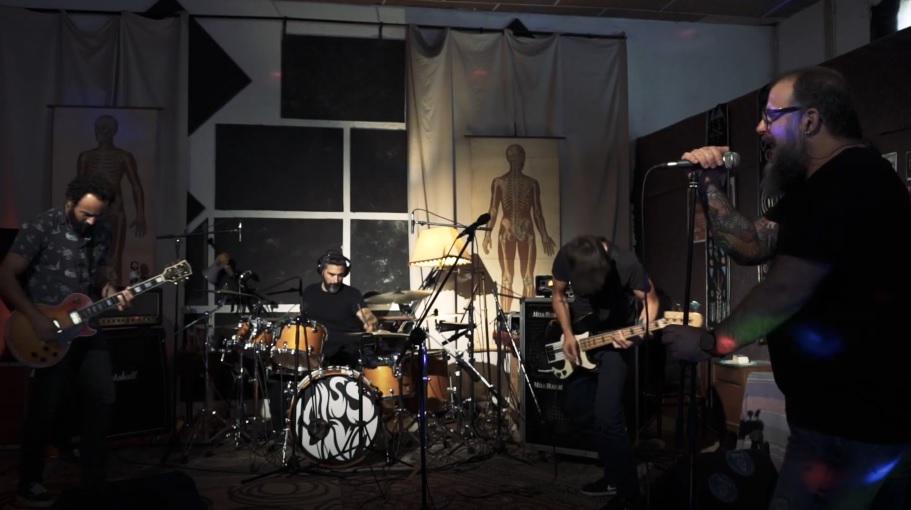 View MISS LAVA's full DeLores Session performance via The Obelisk at THIS LOCATION.
Download the performance for FREE via the Small Stone Bandcamp page at THIS LOCATION.
DeLores Session Track Listing:
1. Feel Surreal – Live
2. I'm The Asteroid – Live
3. Sleepy Warm – Live
4. Brotherhood Of Eternal Love – Live
5. The Oracle – Live
6. The Great Divide – Live
7. The Fall – Live
8. Fourth Dimension – Live
9. In The Mire – Live
10. Magma – Live
11. Doom Machine – Live
MISS LAVA released their Doom Machine full-length earlier this year via Small Stone Records and Kozmik Artifactz. Captured live at Generator Music Studios in Sintra, Portugal by Miguel "Veg" Marques, the band's fourth album stands as their densest output to date soaked in kaleidoscopic riffing and hypnotic interludes. A multi-textured, mind-bending audio excursion, Doom Machine carries with it the warmth and soul of a band full of fresh vigor and perhaps the demons of these tumultuous times.
View the band's previously released videos for "Fourth Dimension" HERE, "The Great Divide" HERE, and "Brotherhood Of Eternal Love" HERE.
Doom Machine is out now on CD and digitally. Find ordering options at THIS LOCATION where the record can be streaming in full.
Doom Machine is the successor to MISS LAVA's Dominant Rush EP (2017), Sonic Debris (2016), Red Supergiant (2013), and Blues For The Dangerous Miles (2009) – named by Loud Magazine as one of the Top 5 Portuguese Albums Of The Year – as well as a limited edition self-titled blood red vinyl EP (2008).
"It's as heavy as it is melodic as it is psychedelic, and if you're unfamiliar with MISS LAVA but into anything from Blue Cheer to Uncle Acid to King Gizzard, you should check this out." – BrooklynVegan
"…the first essential stoner metal release of 2021." – Outlaws Of The Sun
"Doom Machine was borne out of a duality of existence, blessed with the burden of life and wracked by the loss of it. It represents the beating heart as much as the ash it will inevitably turn to. MISS LAVA feels profoundly primal with their execution of stoner rock, running hot and unchained like a volcanic eruption." – Everything Is Noise
"Talk about accuracy in a description. Small Stone Records heralds 'the finest in fuzz since 1995,' and this new album from Lisbon, Portugal, doom groovers MISS LAVA more than delivers with killer tracks such as 'Fourth Dimension'… With plenty of retro feel married to some pretty surprising turns – the short instrumental pauses are all oozing psychedelic echo." – Vancouver Sun
MISS LAVA:
Johnny Lee – vocals
Ricardo Ferreira – bass, vocals
K. Raffah – guitars
J. Garcia – drums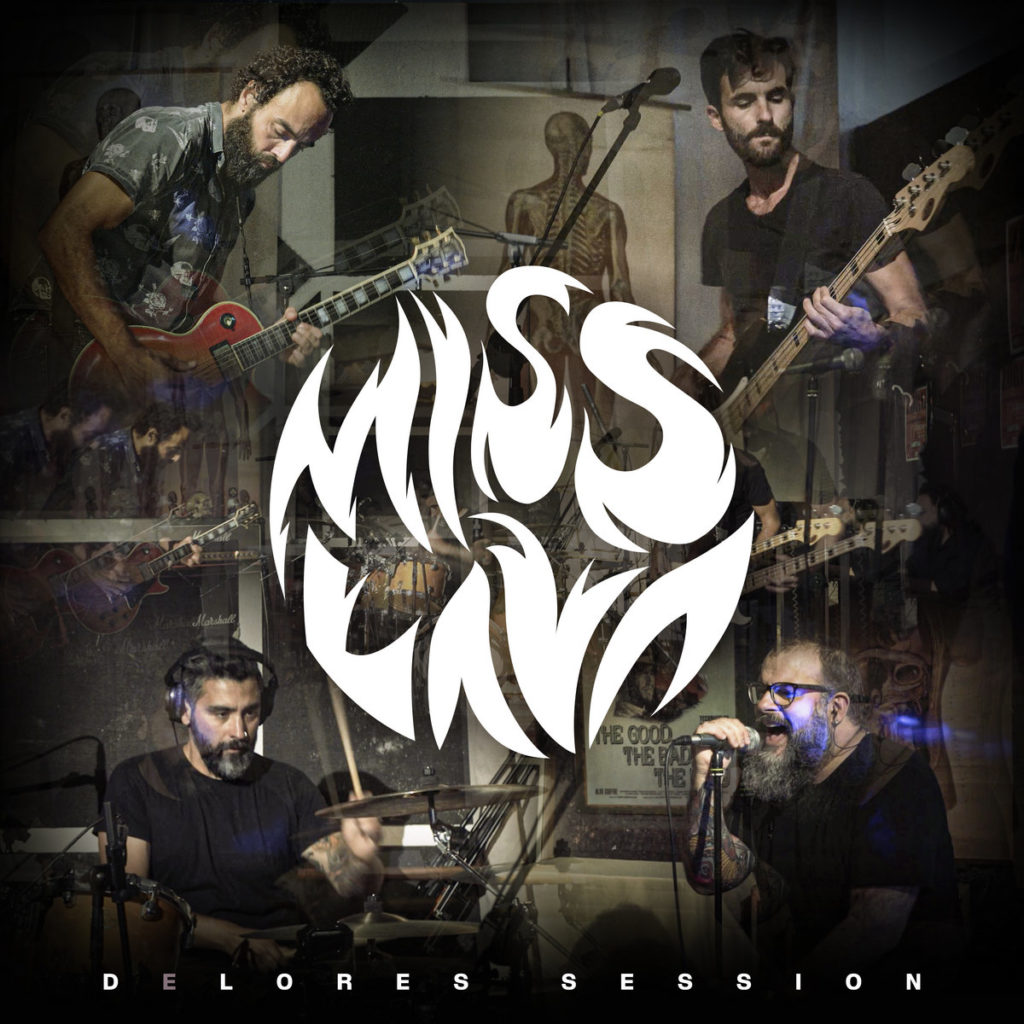 http://www.facebook.com/MissLavaOfficial
http://twitter.com/misslavarock
http://www.instagram.com/miss.lava/
http://www.smallstone.com
http://www.facebook.com/smallstonerecords
http://twitter.com/SSRecordings
http://www.instagram.com/smallstonerecords