It's that time of the month, when the EOLIAN mob unleashes its antagonistic impulses on the public for their own amusement.
It ain't just 503 and 971 any more folks… start punching in those country codes because shit's going international. The fifteen-track (We've Got) FIENDS IN LOW PLACES: Heavy Vibes Internationale compilation goes live one week from today, featuring your new favorite heavy underground bands from across the globe: ÅRABROT (Norway), BASTARD OF THE SKIES (UK), BATPISS (Australia), CYBERNE (Japan), DEAD (Australia), ELEPHANT RIFLE (USA), THE GREAT SABATINI (Canada), HEALTH PROBLEMS (USA), HOMBRE MALO (Norway), MEADOWS (UK), MOE (Norway), SAME-SEX DICTATOR (USA), TEEPH (USA), THROAT (Finland) and TIMEKILLER (Brazil). It's a wild fifty-five-minute trip through twisted noise rock, bludgeoning sludge, psychotic metal, blackened hardcore, and damaged punk, each act's warped worldview in full effect. You get the impression these characters all have a sense of humor (er, humour) too. You can order the limited cassette version (edition of 333) HERE or, if you're into the whole brevity thing, pre-order the digital version HERE. The digital preorder gets you five tracks immediately: the three already premiered tracks plus two more; the full comp will be released Tuesday morning. Look for a full stream on Monday.
This Spring and Summer expect exciting releases from both Portland and international friends and family. First up is the debut release from HUMOURS, The Onanist. The four-song EP will be released on limited cassette and digital, giving you a taste before their first full-length LP due this Fall. The four-piece strips Crimsonesque prog to its stark elements and fuses it with the energy and abandon of Jawbox and Drive Like Jehu, flitting through complex movements with a mastery of dynamics and accented by strong, melodic vocals. Get a taste with "In the Court of the Corn-Eyed King" from EOLIAN's KEEP OUR HEADS compilation HERE.
Next up is TINY KNIVES with their latest record and first 12-inch, Black Haze. Fixtures of the Portland underground scene for the last five years, TINY KNIVES combine the art punk of Crass and Rudimentary Peni with the frenzied rock 'n' roll of Lunachicks and The Dictators. The trio of stylistic shapeshifters marries disparate influences ranging from tumultuous full-speed-ahead riffers to heavy emotional bulldozers. Check out the powerful "Ocean of Static Sky" from their previous release, Static, on local compatriot label Stankhouse Records HERE.
True Norwegian noise rockers ÅRABROT are mixing the four tracks for the third EP in their three-EP series, following Murder As Art and the recent I Modi, to be released this Summer for their first ever full US tour. ÅRABROT wowed European audiences all last year with their powerful live show (read all about it via The Quietus HERE) and it's about time US audiences get hip to one of the best heavy bands out there. Expect more twisted, raucous rock 'n' roll with unstoppable off-the-hook hooks and off-the-chart dynamics. Meantime get weird with their exceptionally bawdy track "The Libertine" on the FIENDS IN LOW PLACES compilation.
The burly NORSKA is finishing up tracks in Portland at Toadhouse Studios with Adam Pike (Red Fang, Diesto, Black Elk) for the long overdue follow-up to their acclaimed 2011 EP on Brutal Panda. Expanded now to a five-piece, early reports suggest the band is taking it up to the next level in a big way. NORSKA draws from throughout the heavy musical realms to forge their own extraordinarily compelling amalgam of rock, metal, and prog, and the new album builds upon songs and riffs from throughout the history of the band. Watch out for them this year. Bide your time with "Esotre" from the KEEP OUR HEADS comp HERE.
They're back. Australia's DEAD is another one of those international bands too many heavy music fans have been sleeping on. EOLIAN is thrilled to be issuing the stateside release of their third LP, Captains Of Industry, to coincide with a full US Summer tour. The downunder bass-and-drums duo once again beats you about the head with stripped-down but mighty mind-melters, the occasional respite via ambient experimental pieces. The recording by Toshi Kasai (Melvins, Big Business) captures their unholy marriage of sharp bass riffage and hardcore drum acrobatics punctuated by shout-along vocal bursts. EOLIAN has a few hand-screened copies of the We Empty Rooms (Australia) version of the LP HERE, and international customers can get it HERE. DEAD also has a track "Rabbits" on the new FIENDS comp, dedicated to those lowly Portland lagomorphs. Touching.
And finally, second wave ATL noise rockers WHORES, comrades in shit-starting, hit the road with Retox in February and March. Praised for their festival performances last year and their bludgeoning track on volume 13 of AmRep's Dope, Guns, and Fucking in the Streets (HERE), their first trip ever to the West Coast will no doubt reignite that dormant East vs. West rivalry. Maybe it'll get RABBITS off their ass to tromp around the East Coast. Check out their sludge-fucked version of The Cure's "Jumping Someone Else's Train" from their split with RABBITS right HERE. Full WHORES tour dates below. WHORES. Has a nice ring to it.
Are you aware that every LP (and an EP) EOLIAN released in 2014 ended up on a year-end list? Not bad for a bunch of misanthropes. And EOLIAN is now carrying distro for like-minded labels like Learning Curve, We Empty Rooms, Made In Kansas, Kaos Kontrol, and more. Get the goods at http://goods.eolianempire.com.
WHORES:
2/06/2015 The Buccaneer – Memphis, TN
2/07/2015 The Blue Note – Oklahoma City, OK
2/08/2015 Launchpad – Albuquerque, NM
2/10/2015 Casbah – San Diego, CA w/ Retox
2/11/2015 51 West – Tempe, AZ w/ Retox
2/12/2015 Trainyard – Las Cruces, NM w/ Retox
2/13/2015 Three Links – Dallas, TX w/ Retox
2/14/2015 Red 7 – Austin, TX w/ Retox
2/15/2015 Fitzgerald's – Houston, TX w/ Retox
2/17/2015 The Earl – Atlanta, GA w/ Retox
2/18/2015 Cat's Cradle – Chapel Hill, NC w/ Retox
2/19/2015 The Ottobar – Baltimore, MD w/ Retox
2/20/2015 Kung Fu Necktie – Philadelphia, PA w/ Retox
2/21/2015 Saint Vitus Bar – Brooklyn, NY w/ Retox
2/22/2015 Cambridge, MA – The Middle East w/ Retox
2/24/2015 Turbo Haus – Montreal, QC w/ Retox
2/25/2015 The Cave at Lee's Palace – Toronto, ON w/ Retox
2/26/2015 Grog Shop – Cleveland, OH w/ Retox
2/27/2015 Magic Stick Lounge – Detroit, MI w/ Retox
2/28/2015 Cobra Lounge – Chicago, IL w/ Retox
3/01/2015 Triple Rock Social Club – Minneapolis, MN w/ Retox
3/02/2015 Slowdown – Omaha, NE w/ Retox
3/04/2015 Hi Dive – Denver, CO w/ Retox
3/05/2015 Bar Deluxe – Salt Lake City, UT w/ Retox
3/06/2015 The Shredder – Boise, ID w/ Retox
3/07/2015 Black Lodge – Seattle, WA w/ Retox
3/08/2015 Ash Street Saloon – Portland, OR w/ Retox
3/09/2015 Oakland Metro Operahouse – Oakland, CA w/ Retox
3/10/2015 Los Globos – Los Angeles, CA
3/13/2015 Korova Basement – San Antonio, TX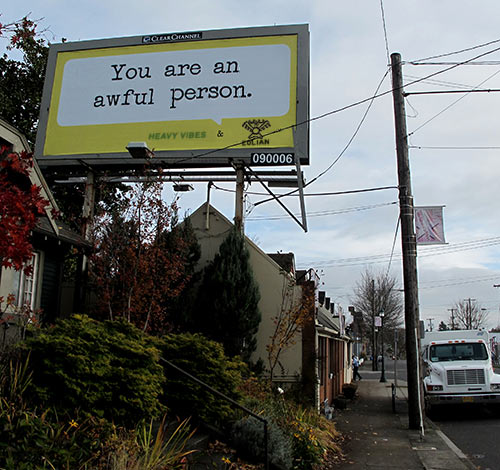 http://www.eolianempire.com
http://goods.eolianempire.com
http://www.facebook.com/eolianempire
http://www.youtube.com/user/EolianEmpire