Since its inception last year, Earsplit's DIY label division, The Compound, has been painstakingly forging paths for our close allies, with our seventh official release now out on in the back-alleys of the planet.
Beginning with our maiden title, releasing ENABLER's Flies EP on Samhain 2013, The Compound has since been responsible for GODHUNTER's City Of Dust album and split GH/0ST:S LP with SECRETS OF THE SKY, COP PROBLEM's Buried Beneath White Noise 7″, ENABLER's La Fin Absolue Du Monde sophomore album (now being released by Century Media for Europe), DIE CHOKING's self-titled debut 7″ and II follow-up 7″, and most recently, the magnificent Break The Clasp debut album from LAE, featuring Steve Austin of Today Is The Day on lead vocals.
Check out the latest on our newest titles below and watch for more news as The Compound begins prepping new releases for 2015, including tunes from LAE, GODHUNTER & AMIGO THE DEVIL, CLASSHOLE, VISE MASSACRE and much more.
LAE – Break The Clasp
Performing under their original moniker, LAE-TSEU, the outfit now known as LAE impacted the Quebec art and post-hardcore/emo/indie circuits in the apocalypse-ready Y2K era of the mid-1990s. In 2013, the band went through an incredible rebirth, completely re-envisioning their original songs with new life knowledge. To capture this soundtrack, the band contracted Steve Austin (Today Is The Day), flying him and an arsenal of gear from his Austin Enterprises from Maine to record in Ablasou's wood shop, utilizing acoustic and electric guitars, trumpet, saws, multiple electric organs and pianos and more to capture their long-awaited full-length, fully recorded on an arsenal of vintage analog equipment. However, during the recording process, Austin ended up performing lead vocals to the entire album in addition to other musical contributions. Mastered at Austin Enterprises and enshrouded with artwork by Sonny Kay (The VSS, Angel Hair, Gold Standard Laboratories label), LAE's Break The Clasp encompasses nearly fifty-three minutes of unearthly, heartbreaking, psychedelic audio artistry delivered in four segments; Life, Hope, Love, Death. Fans of Three Mile Pilot, Pink Floyd, Swans, Sonic Youth, Unwound, Slint, Shellac, early Today Is The Day and more will be instantly hooked. Break The Clasp is out now on all digital platforms as well as eco-friendly, 6-panel, spot-varnish digipak CD, and a massive 180-gram gatefold 2xLP will be available in early 2015 as LAE begins to tour North America on the album. Stream Break The Clasp in its entirety and order the CD/digital RIGHT HERE.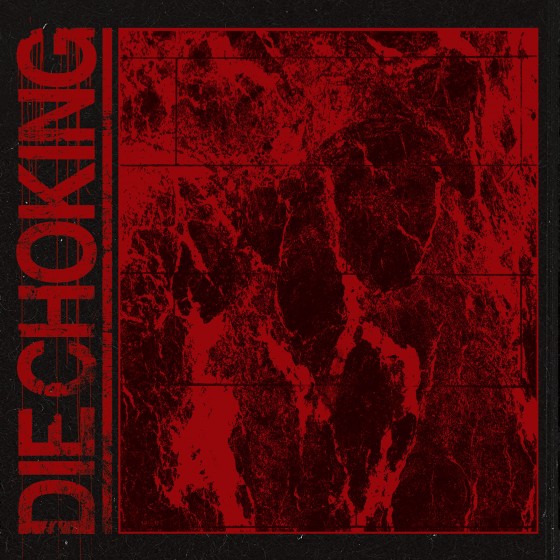 DIE CHOKING – II
Philadelphia's demolition trio, DIE CHOKING, shoved their second EP of hyperactive, earthmoving grind/thrash down the world's collective throat, with II. Comprised of members previously/currently hailing from other acts Total Fucking Destruction, Cop Problem, Burden and more, the band follows up their self-titled debut EP with another five tracks in less than six minutes, the material swarming with even more enraged and psychotic songwriting, and more of an ominous powerviolence approach, while stepping things up in the songwriting department and delivery on all levels. II was recorded and mixed at Mark It Zero Studios with Dan O'Hare (Brutal Truth) and mastered by Brad Boatright (Tragedy, Baptists, Code Orange Kids) at Audiosiege. The first pressing limited to 300 copies on vibrant red 7″ vinyl, enclosed in the 7″ is a document that function's as a real, personal Living Will, in the theme of the closing track, "Tonsil." Check out the new video for "Tonsil" HERE and order The Compound's exclusive mailorder edition limited to 30 copies with the Will printed on paper bag brown HERE.
GODHUNTER / SECRETS OF THE SKY – GH/0ST:S
On their 2014 Southwest US tour together, Tucson-based sludge metal bandits, GODHUNTER and Oakland's cinematic doom outfit, SECRETS OF THE SKY, were selling a limited edition cassette version of a new split release entitled GH/0ST:S. On this combined effort, both bands showcase even further experimentation into each of their respective crafts, with forty minutes of material, including a crushing new opus from each band, as well as a haunting, thematic accompaniment bearing the "ghosts" theme. Through a joint effort with GODHUNTER's Battleground Records, GH/0ST:S is now available digitally as well as on a killer 180-gram black/white vinyl swirl LP including a download card, limited to 300 copies. Stream all of GH/0ST:S and purchase the wax and digital HERE.
View and order physical copies of our entire label roster including additional titles not listed here, including ENABLER, GODHUNTER, COP PROBLEM, DIE CHOKING, and more at The Compound's sector at Earsplit Distro RIGHT HERE. Also at the distro you can find hundreds of other titles from labels including Supernatural Cat, 20 Buck Spin, Selfmadegod, Eolian Empire, Exile On Mainstream, Public Guilt, Battleground and much more, and we'll continually amass more wares in the coming months. Free stickers, pins mags or other random swag included in every single order.
http://www.thecompoundrecs.com
http://thecompound.bandcamp.com
http://www.facebook.com/TheCompoundRecs
http://www.earsplitdistro.com
https://www.earsplitcompound.com
http://www.ebay.com/usr/earsplit_distro