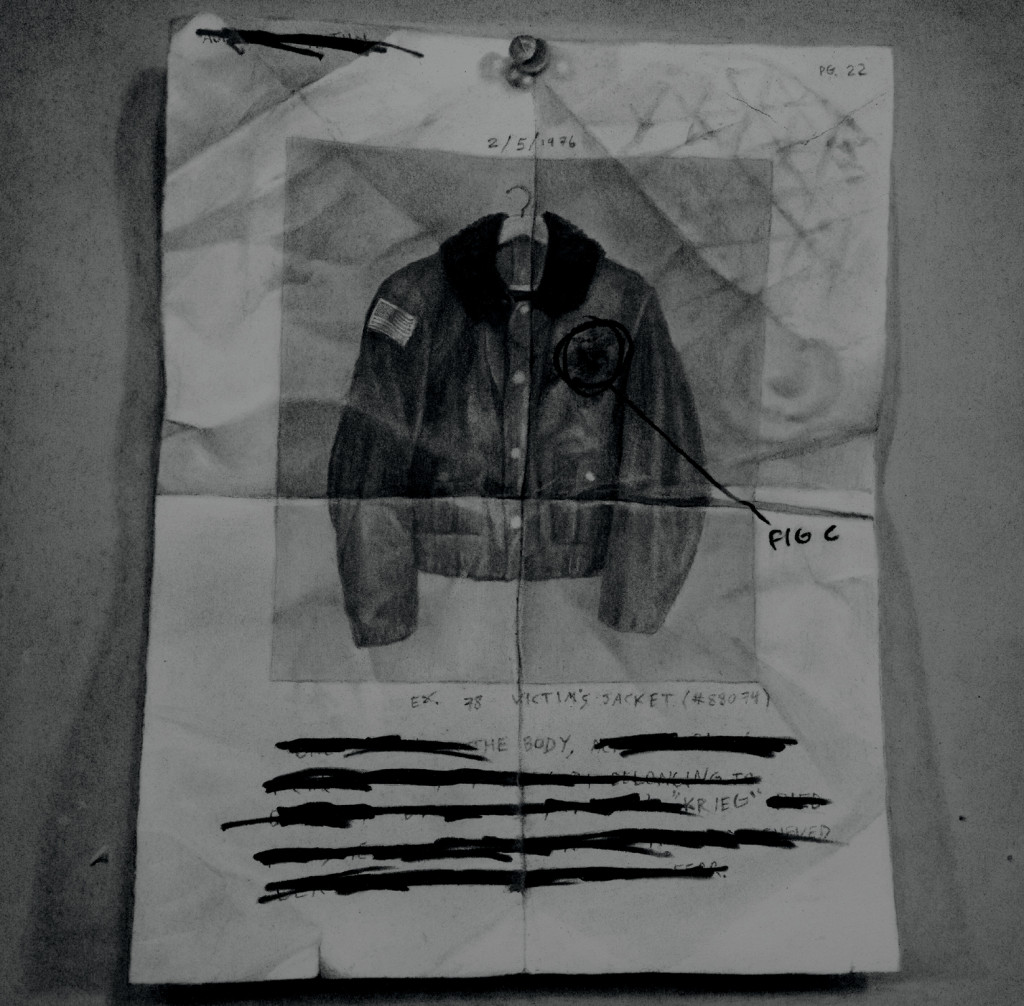 The collaborative live debut from apocalypse-seeking doom duo, THE BODY, and exploratory black metal outfit, KRIEG, will take place this weekend, as the collective takes part in the maiden edition of Migration Fest, in Olympia, Washington.
The debut live set from THE BODY & KRIEG at Migration Fest will see the unit performing tracks from their self-titled full-length collaboration which saw release through At A Loss Recordings in November of 2015 as well as additional material, and sees THE BODY & KRIEG performing alongside the likes of Mournful Congregation, Auroch, Khemmis, Panopticon, Christian Mistress, Full Of Hell, Krallice, Magic Circle, Nightfell, Obsequiae, Vastum, Vhol, and many others.
Stream THE BODY & KRIEG's collaborative LP at THIS LOCATION.
The Body & Krieg is available through At A Loss Recordings on all digital platforms, CD, cassette, and LP; view ordering options and bundles HERE.
THE BODY & KRIEG Live:
8/12/2016 The Capitol Theater – Olympia, WA @ Migration Fest [info]
While both acts are both widely revered for pushing their music beyond orthodox realms, the unsettling and punishing collaborative self-titled LP from THE BODY & KRIEG feels as if it was transported from another plane of diseased mental existence. Written and recorded at Machines With Magnets in Rhode Island during the long sessions of THE BODY's Christs, Redeemers (Thrill Jockey) and I Shall Die Here (RVNG Intl.) LPs, the end result of The Body & Krieg is a forty minute journey into a blackened industrial surge of noise and anguish.
Noisey issued of the debut album by THE BODY & KRIEG, "As one might expect, it's a miserable, malformed thing, all sharp edges and piercing wails and guttural noise. Though the spirit of friendship brought them all together, there's nothing positive on this record. Really, it's like a buddy comedy, except there are no good cops and everyone's already dead." Decibel Magazine proclaims, "This is the work of veteran extremophiles who know how to elevate second after grueling second to must-listen status without compromising consistency." Invisible Oranges praises, "KRIEG frontman Neill Jameson's specific brand of extreme vitriol brings THE BODY's misanthropy to a peak. Sonically, this is a bit out of left field for what one would expect to be a crushing, blackened doom metal masterpiece… This one-off collaboration slams your psyche again, again, and again – it is a machine built to break your essence." Consequence Of Sound praised, "The darkness is palpable. This record brings you into its pit of despair; it has the ability to affect your emotions, for better or for worse depending on your mood. Buford, King, and Jameson become a singular entity, and in the realm of industrial doom and abstract metal, the result is an exemplary work."
http://www.facebook.com/pages/the-body/334047229514
http://www.thebody.bandcamp.com
http://www.facebook.com/officialkrieg
http://www.kriegofficial.bandcamp.com
http://www.atalossrecordings.com
http://www.facebook.com/atalossrecordings
http://www.twitter.com/atalossrecords