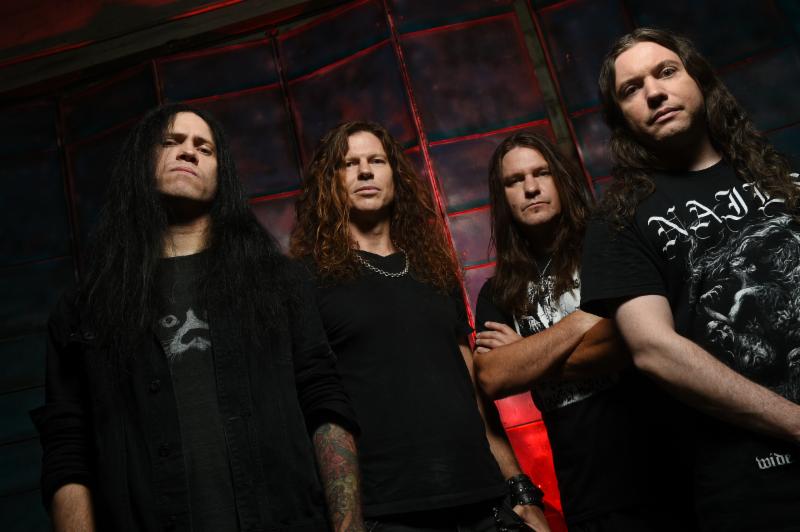 Following an extensive North American tour this past May and June, ACT OF DEFIANCE is ready to return to the road this Fall, headlining shows across the US. Additionally, the band will appear with Killswitch Engage and Hellyeah on select dates. See below for all upcoming shows.
ACT OF DEFIANCE:
9/14/2016 Metro Bar – Salt Lake City, UT
9/15/2016 The Mesa Theater – Grand Junction, CO
9/16/2016 Marquis – Denver, CO
9/17/2016 The Riot Room – Kansas City, MO
9/19/2016 Basement East – Nashville, TN
9/20/2016 The Cone Denim – Greensboro, NC *
9/21/2016 Mavericks at the Landing – Jacksonville, FL *
9/22/2016 Varsity Theatre – Baton Rouge, LA *
9/24/2016 Backbooth – Orlando, FL
9/25/2016 Masquerade – Atlanta, GA
9/27/2016 Brauer House – Lombard, IL
9/28/2016 Vaudeville Mews – Des Moines, IA
9/29/2016 Anthem @ Hard Rock – Sioux City, IA *
9/30/2016 Silver Dome Ballroom – Neillsville, WI
10/02/2016 Our Place Tavern – Bismarck, ND
10/03/2016 Pub Station – Billings, MT
10/04/2016 The Falls – Idaho Falls, ID
10/06/2016 Fulton 55 – Fresno, CA
10/07/2016 Thee Parkside – San Francisco, CA
10/08/2016 Complex – Glendale, CA
10/09/2016 Slidebar – Fullerton, CA (free show!)
10/11/2016 Bunkhouse Saloon – Las Vegas, NV
10/12/2016 Rebel Lounge – Phoenix, AZ
10/13/2016 House of Blues – San Diego, CA **
* w/ Hellyeah
** w/ Killswitch Engage
ACT OF DEFIANCE – featuring Chris Broderick (ex-Megadeth), Shawn Drover (ex-Megadeth), Matt Bachand (Shadows Fall, Times Of Grace), and Henry Derek (Scar The Martyr) – is touring in support of their recently released full-length, Birth And The Burial. The record was commended by Terrorizer for delivering a, "perfectly produced, super slick slice of savage, technical modern thrash," while Powerplay hailed sounds that are sure to, "destroy your eardrums, as they are uncompromising and unrelenting metal at its very best." To preview and purchase Birth And The Burial, visit: metalblade.com/actofdefiance.
http://www.facebook.com/actofdefiancemusic
http://twitter.com/actofdefiance1
http://www.metalblade.com/actofdefiance