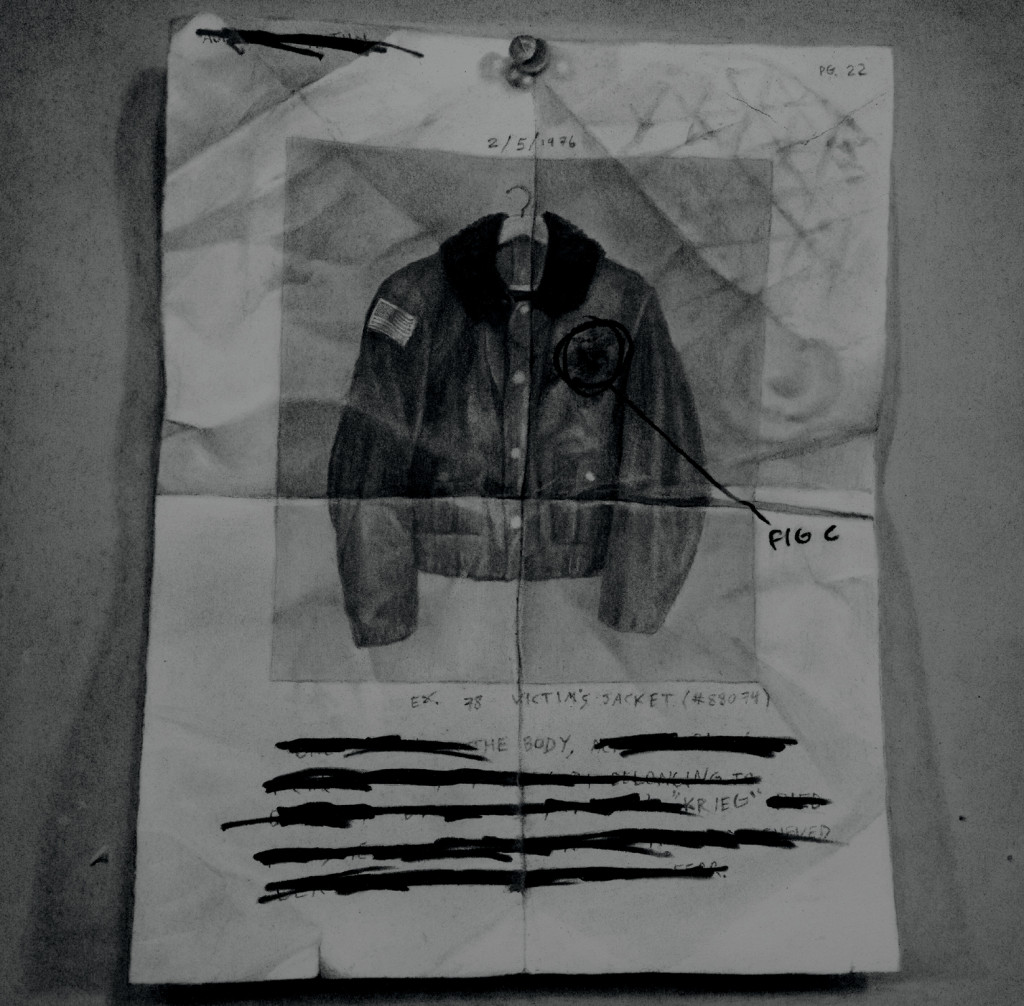 The continuing discography of apocalyptic rouge faction, THE BODY, expands once again with its newest anti-human outcry, through collaborative LP with KRIEG, the works having been locked up for official release in November through At A Loss Recordings.
Formed in mid-1990s and late 1990s, respectively, KRIEG and THE BODY met in the mid 2000s, being different sonically but sharing a bleak world view and inspirations musically far outside of the genre standards of metal. When Neill Jameson, the sole founding and constant member of KRIEG, showed up to the recording sessions at Machines With Magnets in Providence, Rhode Island with only an acoustic guitar, a few pedals and a bottle of whiskey, Lee Buford and Chop King of THE BODY knew that the collaboration would be something vastly different from their other recordings.
Written and recorded during the long sessions of THE BODY's Christs, Redeemers (Thrill Jockey) and I Shall Die Here (RVNG Intl.) LPs, the end result is a blackened industrial crush of noise and anguish. Noise, dirge, triggered percussion with King's screeches and Jameson's growls take the audience to the "Bottom Of The Bottle, Bottom Of The River," the LP's opening track. Continuing through the album's nine tracks, crawling booms, chimes and moans to static plodding low-end and hopelessness moves to industrial tones, accusing roars. Erie keys, wails of misery lead to brief period of sonic chaos and pure madness. Madness leads the listener lumbering down the final path, complete with discordant percussion, electronic beeps, forlorn screams, cavernous blows, and ending in the sounds of otherworldliness, with nearly forty minutes of original material. The artwork for the entire package of The Body & Krieg is completed by the amazingly realistic charcoal drawings and design of Jason Bartell, also of Fang Island fame.
At A Loss Recordings, responsible for the 2010 release of THE BODY's seminal, groundbreaking All The Waters Of The Earth Turn To Blood LP, the reissue of the band's self-titled debut LP and their Nothing Passes collaboration with Braveyoung, will release The Body & Krieg on November 13th. The record will be issued on multiple formats, including digital platforms, CD, cassette, and LP with digital download included.
Stand by for audio transmissions, preorder links and more on The Body & Krieg in the coming days.
Expect both KRIEG and THE BODY to have busy tour schedules throughout the remainder of 2015 and through 2016, including plans for a collaborative tour.
The Body & Krieg Track Listing:
1. Bottom Of The Bottle, Bottom Of The River
2. Carved Out And Caved In
3. Fracture
4. Celebrate Your Shame
5. Never Worth Your Name
6. Gallows
7. A Failure Worth Killing Yourself
8. The Final Nail
http://www.facebook.com/pages/the-body/334047229514
http://www.thebody.bandcamp.com
http://www.facebook.com/officialkrieg
http://www.kriegofficial.bandcamp.com
http://www.atalossrecordings.com
http://www.facebook.com/atalossrecordings
http://www.twitter.com/atalossrecords