[photo by Taylor Foiles]
As New York City-based experimental/progressive metal crusaders, PSEUDO/SENTAI, prepare for their Bansheeface debut full-length for independent release in the coming weeks, another preview of the album's otherworldly lunacy has been deployed this week, as New Noise Magazine hosts an exclusive premiere of the metallic stylings of "March Of The Selkies."
Having been sent to Earth to save humanity from itself, the members of PSEUDO/SENTAI seamlessly unify their intense yet harmonious talents into laser beams of otherworldly musical dementia, as captured on the collective's thirteen-song debut album, Bansheeface, the human ear interpreting these signals as sounds that resemble what we define as 8-bit video game effects, sci-fi movie soundtracks, and progressive/crossover metal. A prime example of this intriguingly bizarre amalgamation is represented in "March Of The Selkies," wherein its nearly four-minute lifespan the band has been able to emulate these factors with radiating guitar leads and synchronized vocal penetrations with a quirky stomp which earthlings may align with East Of The Wall, The Mars Volta and The Legend Of Zelda.
States the PSEUDO/SENTAI unit of the song, "In 'March Of The Selkies' your ears will witness the march on the last civilized human stronghold, a calculated consequence of the Bansheeface's actions. With no hope for peaceful resolution, one side celebrates before victory while the other finally confronts their impending doom. This track also features Sawyer Schneider on a ripping traditional guitar solo wedged between twisting psychedelic moments and Jeff Eber and Jon Ehlers holding down a catchy but complex rhythmic section."
Launch PSEUDO/SENTAI's "March Of The Selkies" from your digital device via New Noise Magazine now by clicking through THIS PORTAL.
Also from Bansheeface, view the "Quantum Cardboard" video via Heavy Blog Is Heavy HERE and hear the title track through Soundcloud HERE and Bandcamp HERE,
PSEUDO/SENTAI will independently release Bansheeface digitally on October 16th. An official anti-lyric video for "Classic Tactics Of Xenocide" and more is in store as the album nears release.
Five years went into the making of PSEUDO/SENTAI's Bansheeface, the record based on about two-hundred pages of sheet music. On this diverse album, the color-coded primary members RED [a.k.a. Scott Baker] provides lead vocals, programming, guitar and lyrics, and BLUE [a.k.a. Greg Murphy] supplies lead guitar, programming and vocals, with cohort Jeff Eber (Dysrhythmia, Zevious) handling drums as "The Herdsman," Jon Ehlers (Bangladeafy) supplying bass as "Arthropunch," and Sawyer Schneider on guitar/stunt guitar as, "Oak Sawblade." The nearly forty-five minute production was fully written and produced by PSEUDO/SENTAI, and co-produced by Colin Marston who handled all engineering, mixing, and mastering details at Thousand Caves: Menegroth, and finished with original artwork by Grace Passerotti.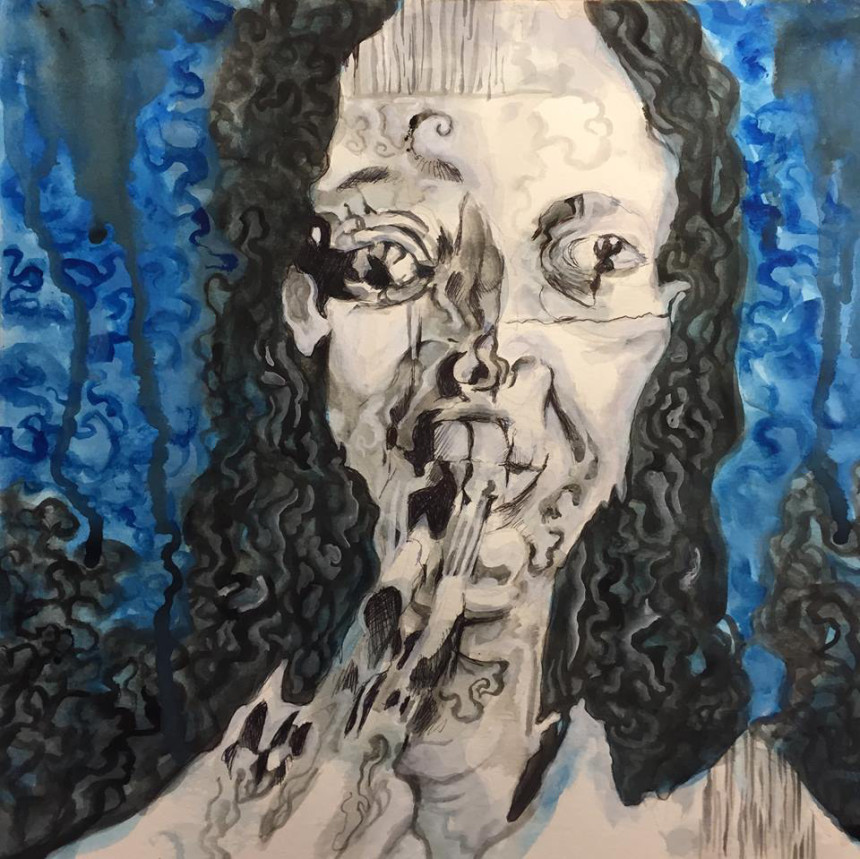 http://www.facebook.com/PseudoSentai
http://www.soundcloud.com/pseudo-sentai
http://www.pseudosentai.bandcamp.com
http://www.youtube.com/user/pseudosentai