This Friday, TEN EAST, the investigational desert rock project featuring members of Yawning Man and Automatic Sam, will release the kaleidoscopic sounds of their Skyline Pressure full-length.
TEN EAST was spawned during an impromptu jam session among guitarist/desert rock progenitor Gary Arce and drummer Bill Stinson of Yawning Man and bassist Erik Harbers and guitarist Pieter Holkenborg of Automatic Sam at the Mañana Mañana Fest in the Netherlands in 2014. Although the foursome had never played together before, the chemistry and fluidity were readily apparent. As they jammed in and around Yawning Man songs, it was clear the union had a breadth that was only beginning to be explored. Two years later, Arce, Stinson, Harbers, and Holkenborg have come together again, this time as a new incarnation of Arce's TEN EAST project to proudly present their album, Skyline Pressure.
An intense, cohesive wall of heavy, dark, instrumental blues with psychedelic and surf overtones, Skyline Pressure will see release via Small Stone this Friday, October 14th, 2016 on CD, digital, and limited edition vinyl. As a precursor to its release, today Noisey is streaming the record in its mind-expanding entirety noting, "the record contains eight impressive jams, from the hefty sprawl of 'Daisy Cutter' to the atmospheric grooves of 'Planet Blues' to the psyched-out wah wah bliss of 'Sonars And Myths.' It's a testament to Arce's talents and his commitment to the Palm Desert spirit."
Fade Skyline Pressure alongside an in-depth interview with Arce, courtesy of Noisey at THIS LOCATION.
For preorders, point your browser to THIS LOCATION.
TEN EAST was last heard from in with 2008's The Robot's Guide To Freedom, which was their second offering behind 2006's Extraterrestrial Highway. Between the two records, Arce's co-conspirators have included the likes of Bryan Giles (Red Fang), Scott Reeder (Kyuss, Fireball Ministry), Mario Lalli (Yawning Man, Fatso Jetson), Greg Ginn (Black Flag), and Brant Bjork (Kyuss, Fu Manchu). Harbers and Holkenborg earn their place in this illustrious company across the entire span of Skyline Pressure, from the sandy reaches of "Planet Blues" to the peaceful roll of the title-track, to the subdued sprawl of the fourteen-minute "Sonars And Myths." The album was recorded by Harper Hug at Thunder Underground and also features guitarist Nico Morcillo of French experimentalists Hifiklub on select tracks ("Planet Blues," "Tangled Forest," "Stalactite Dip"), but for anyone familiar with Arce's pioneering work in Yawning Man, his mark on Skyline Pressure is unmistakable. The stuff of tonal archetype. And while it started out as one of those things that just happened, the album has captured that spirit of improvisation and natural chemistry that emanated from the stage at Mañana Mañana Fest, and brought it to a lasting document that's all the more special for the spontaneity that lies at its heart.
The name "Ten East" comes from the highway which leads from the heart of Los Angeles towards the desert cities. The music is an expression of feelings that overcome oneself as they travel the two hours' time down the length of highway, leaving behind the bustling metropolis and suburban sprawl in the wake of the mesa, mountains, and distant windmills.
"TEN EAST makes psych-rock for those in need of a desert-wandering spirit journey soundtrack." – Clrvynt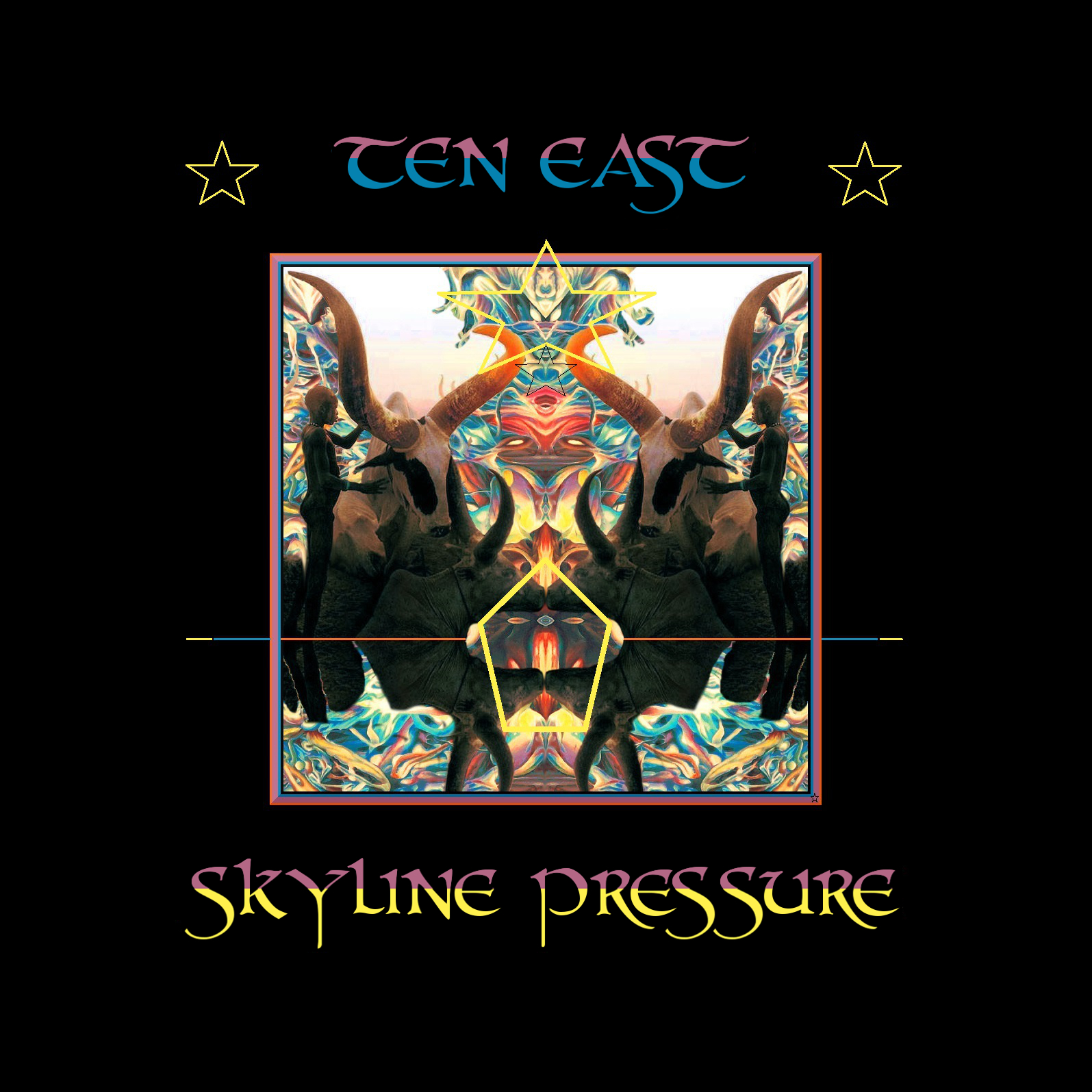 https://www.facebook.com/teneast
http://www.smallstone.com
http://www.facebook.com/smallstonerecords