"…a trip through the empty, shattered halls of someone's emotional insane asylum. It's kind of like a soundtrack to a really good Dario Argento film; it's music to swallow glass by." – Skulls 'N' Bones
Italian avant extreme metal collective SYK unleashed their maniacal I-Optikon full-length via Housecore Records last month. In commemoration of its release, today No Clean Singing hosts the video companion to "Fong."
"'Fong' in the I-Ching [an ancient divination text and the oldest of the Chinese classics possessing a history of more than two and a half millennia of commentary and interpretation] indicates abundance; an enlightening moment that comes together with maturity," elaborates the band of the track. "This is an important song in the I-Optikon tracklist and comes just after 'Mud' which is about the crisis before the awake of the mind. Maturity doesn't mean peace but acceptance that doesn't necessary requires understanding."
Issues No Clean Singing of the SYK clip, "Although the voice of Dalila Kayros may not be as skin-stripping or bestial as the vocals in most of the music you'll find at our putrid site, you can't exactly call it 'clean singing' either. It's strident and powerful, proclaiming the words with piercing, wrenching force, and at a measured pace that contrasts both with the feverish fire that drives the expression and with the furious pulse and warped arpeggios of the music behind her, which cranks the tension like a poison you know is surging through your blood straight to the brain."
Watch "Fong," courtesy of No Clean Singing RIGHT HERE.
Order I-Optikon ia The Housecore Store HERE. For digital orders, go HERE where you can also stream the record in its entirety.
Led by the nihilistic vocal assault of Dalila Kayros, SYK scorches ears and torches the soul with their grim, complex, and mercilessly weighty brand of noise-laden, apocalyptic-sounding savagery. Forged by Stefano Ferrian and Federico De Bernardi Di Valserra, both former members of the well-known long-running avant-grind monstrosity Psychofagist, the band released their debut Atoma via Czech imprint L'Inphantile Collective in 2014. Following performances supporting the likes of Godflesh and Gigan, the band piqued the interest of Housecore Records.
I-Optikon was produced by Philip H. Anselmo (Down, Pantera, Scour, Philip H. Anselmo & The Illegals, Arson Anthem etc.) and Stephen Berrigan (Down, Philip H. Anselmo & The Illegals, Eyehategod, Haarp, Classhole, etc.), and features the debut appearances of recently recruited second guitarist Gianluca Ferro who's collaborated with Andy Timmons, Kiko Loureiro, Guthrie Govan, Jeff Loomis, and more. Worshippers of artists like Meshuggah, Crisis, Diamanda Galas, Starkweather, and general sonic annihilation, listen up.
Metal Trenches accurately calls I-Optikon, "an artsy, unconventional fusion of Meshuggah guitar and drumwork with off-kilter clean vocals from one Dalila Kayros. She bares a similar nihilistic approach to melody as Björk Guðmundsdóttir. Hers is a bit more aggressive, but I can't think of a single more appropriate comparison. Compositions are quite technical, and the results are unlike anything else I have heard." Echoing Magazine hails, "female vocals that carry a yell like Exene Cervenka, if done with the same power as Henry Rollins." In a near-perfect 4.5/5 rating, New Noise Magazine gushes, "these gentlemen have turned djent into an atmosphere, and Kayros is the icing on the cake. You can't really go wrong with something like this if you're looking for an absolutely bizarre and surreal heavy metal experience… we just haven't heard anything even remotely like this before – and I don't think we're going to forget it anytime soon." Skulls 'N' Bones likens the record to a, "trip through the empty, shattered halls of someone's emotional insane asylum. It's kind of like a soundtrack to a really good Dario Argento film; it's music to swallow glass by." Adds Mxdwn, "Whether or not this occasionally headache-inducing subgenre of metal finds itself at the top of your most played list, SYK's command of it can't be denied. I-Optikon holds a certain level of precise production that positions it in the higher ranks of experimental, mathematic metal."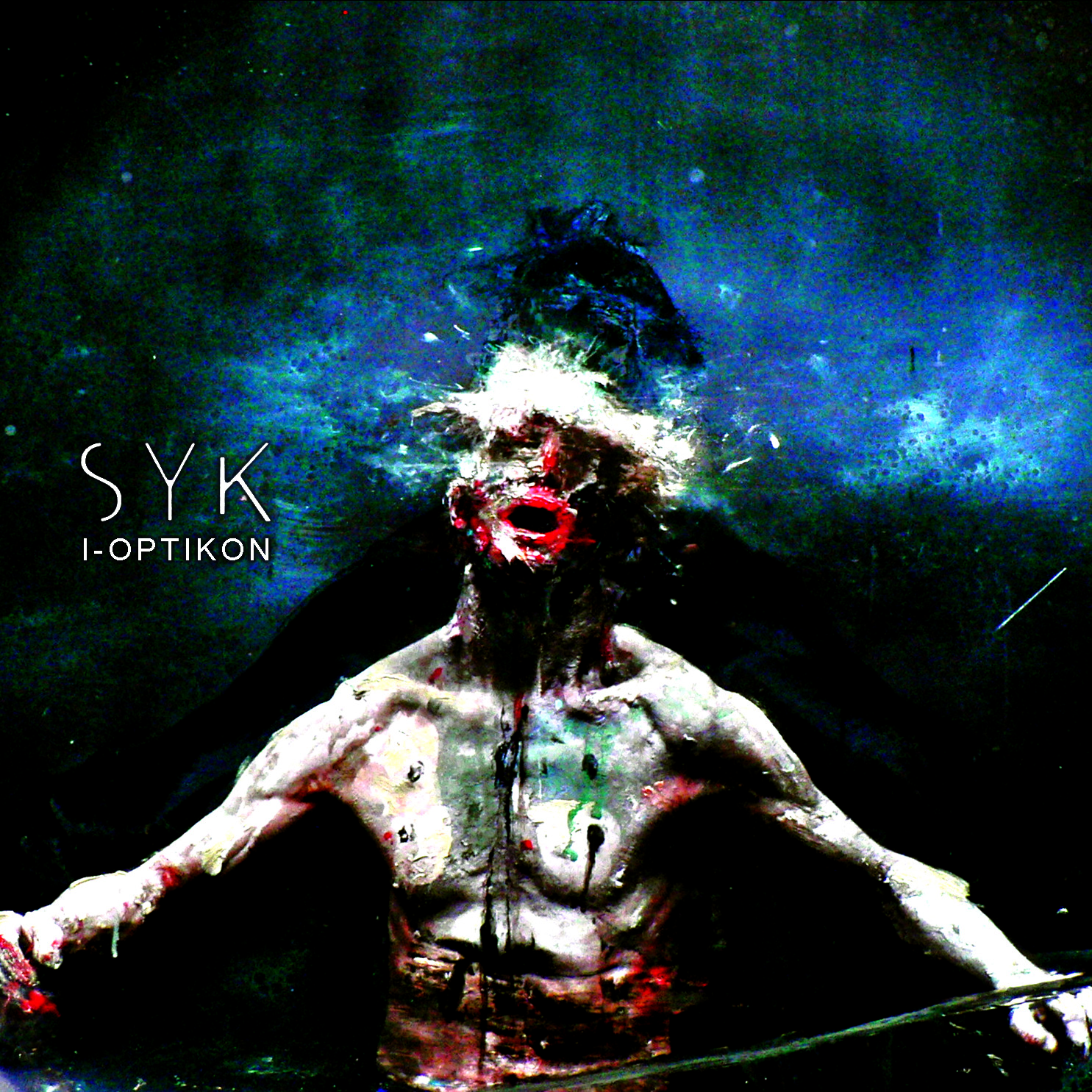 http://www.facebook.com/syk.official
http://www.thehousecorerecords.com
http://www.thehousecorestore.com
http://www.facebook.com/housecorerecords