Palace Of The Pessimist is the impending new full-length from California technical death metal unit and recent Unique Leader signees SO THIS IS SUFFERING. Set for a February 24th unveiling, the ten-track offering was captured by Mike Sahm at Dream Awake Audio and features artwork by Chris Panatier (Dopelord, Totem Skim).
In advance of its release, today Revolver Magazine is pleased to reveal the visual companion to fifth album cut, "Columbine." "Question everything, and understand that the truth is ugly as fuck. Don't be a part of the corrupted corporate machine," elaborates vocalist Rudy Flores. "Free your mind. The video captures how easily humans are influenced to lose it all over an obsessiveness. We chose the title 'Columbine' because we want people to realize that their perspective can be askew. When you hear 'Columbine,' you feel tragedy and fear when it's also [the name of] a flower; a beautiful creation. We want to thank 1st Degree Entertainment for always bringing the magic out of SO THIS IS SUFFERING and the gorgeous Jordyn Conway for her role in the video. She brought the evilness in the video."
View "Columbine" HERE.
And if you missed it, check out first single, "Dreameater" still playing at Decibel Magazine at THIS LOCATION.
Preorder bundles for Palace Of The Pessimist are currently available HERE.
SO THIS IS SUFFERING recently confirmed a short run of live takeovers through Arizona and Texas with additional onstage abrasions to be announced shortly.
SO THIS IS SUFFERING:
1/20/2017 Pub Rock Live – Scottsdale, AZ
1/27/2017 Starwood Studios – Dallas, TX
1/28/2017 The Korova – San Antonio, TX
1/29/2017 Boozers – Corpus Christi, TX
2/01/2017 Sofie's SS Saloon – McAllen, TX
SO THIS IS SUFFERING is a post-deathcore outfit founded by Zedadiah Martinez and Zechariah Gamez in 2006. The band later solidified its lineup with longtime friends Rudy Florez, Robert Brown, and James Williams. The band self-released three albums and have relentlessly performed across the United States multiple times earning a name as one of the heaviest and hardest-working currently active DIY bands.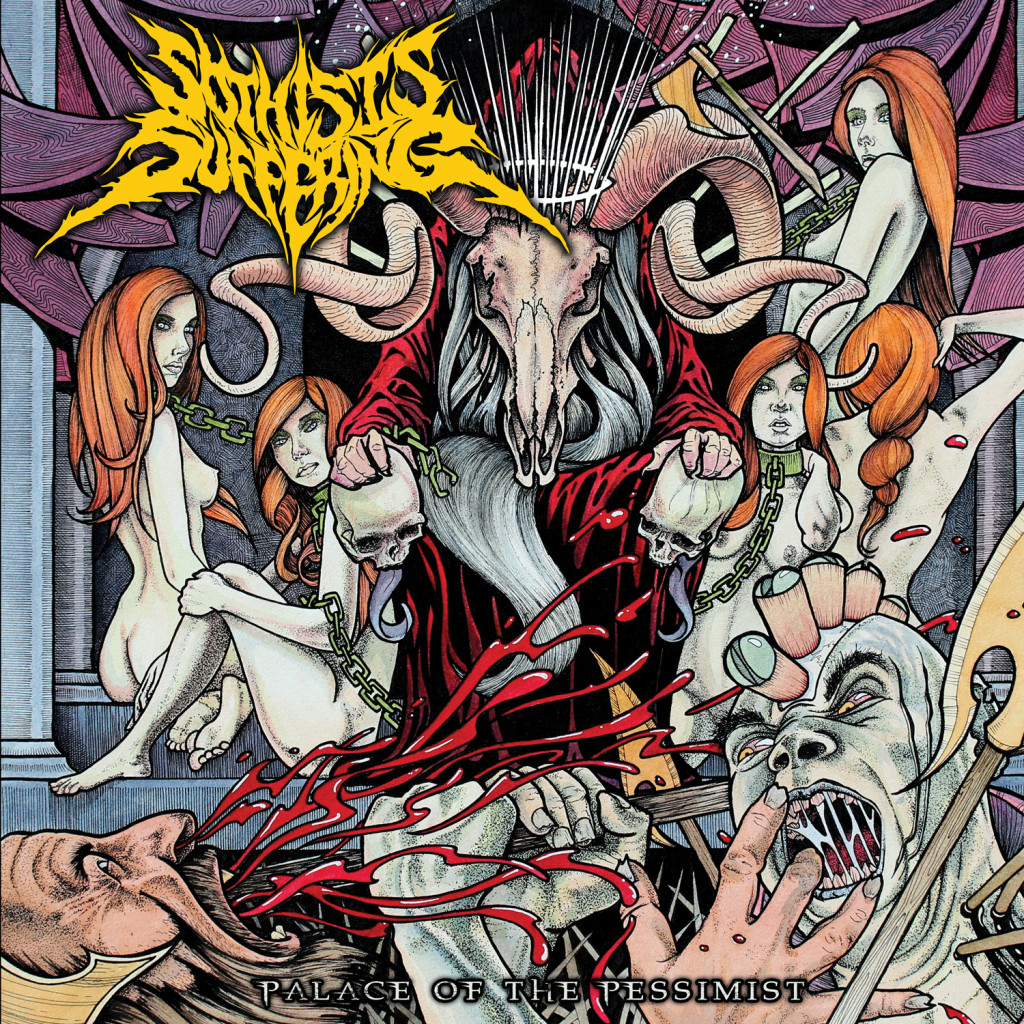 http://www.facebook.com/sothisissuffering
http://www.twitter.com/sothisistweetin
http://www.uniqueleader.com
http://www.facebook.com/UniqueLeaderRecords