Argento Records is aligning several new titles for release early this year, beginning with a remastered vinyl version of the out-of-print Verwüstung album by Ukrainian black metal horde, MOLOCH.
Birthed in 2002 as solo act of Carpathian artist Sergiy Fjordsson (Psilocybe City Life, Saturn Form Essence, Silver Sphere Moon), MOLOCH delivers cold, misanthropic, and desolate mid-tempo black metal, influenced by second wave artists like Burzum and early Darkthrone. Amidst the relentless torrent of demos, EPs, splits, albums, and other recordings over the past thirteen years, Verwüstung — German for "devastation" — is arguably the most belligerent and riff-powered chapter of Moloch's prolific discography. The collection of eleven raw and stripped-down songs shows minimalistic aggression, enriched by few synth driven, meditative, ambient passages, with Fjordsson handling all instruments except drums, which were executed by session member Gionata Potenti (Acherontas, Ad Hominem, Darvaza, Deathrow, Fides Inversa, ex-Glorior Belli, ex-Krieg).
Released in a one-time limited CD run in 2014, MOLOCH's Verwüstung will now be reissued in a quality LP version, featuring the previously unreleased track "Große Geister Aus Dem Vergessenen Königreich Der Stille," the entire album fully remastered for vinyl by Brad Boatright at Audiosiege, bringing these fully analog recordings to a new level of intensity. The record will be pressed on both gold/black haze and solid black 12″ vinyl – 150 copies of each — enclosed in a luxurious black, white, and gold heavyweight jacket with printed inner sleeve. Preorders will come in a special wax-sealed edition, limited to fifty copies, only available through the Argento Records webstore.
Verwüstung will see its vinyl rebirth on February 24th; find preorder options at THIS LOCATION.
"This is black metal boiled down to its rawest and most primal form" – Metal Blast
"The emotional intensity of the music is of a particular kind: The music is atmospherically cold and bleak. Both when Moloch is storming away in powerful assaults such as 'Negativitat' (Negativity) and 'Die Kalte der Ewigkelt' (The Cold of Eternity) and when dropping into doom-stricken processional dirges, as in 'Nur De Tod Its Wirklich' (Only Death Is Real), the music is saturated with a sense of desolation verging on despair." – No Clean Singing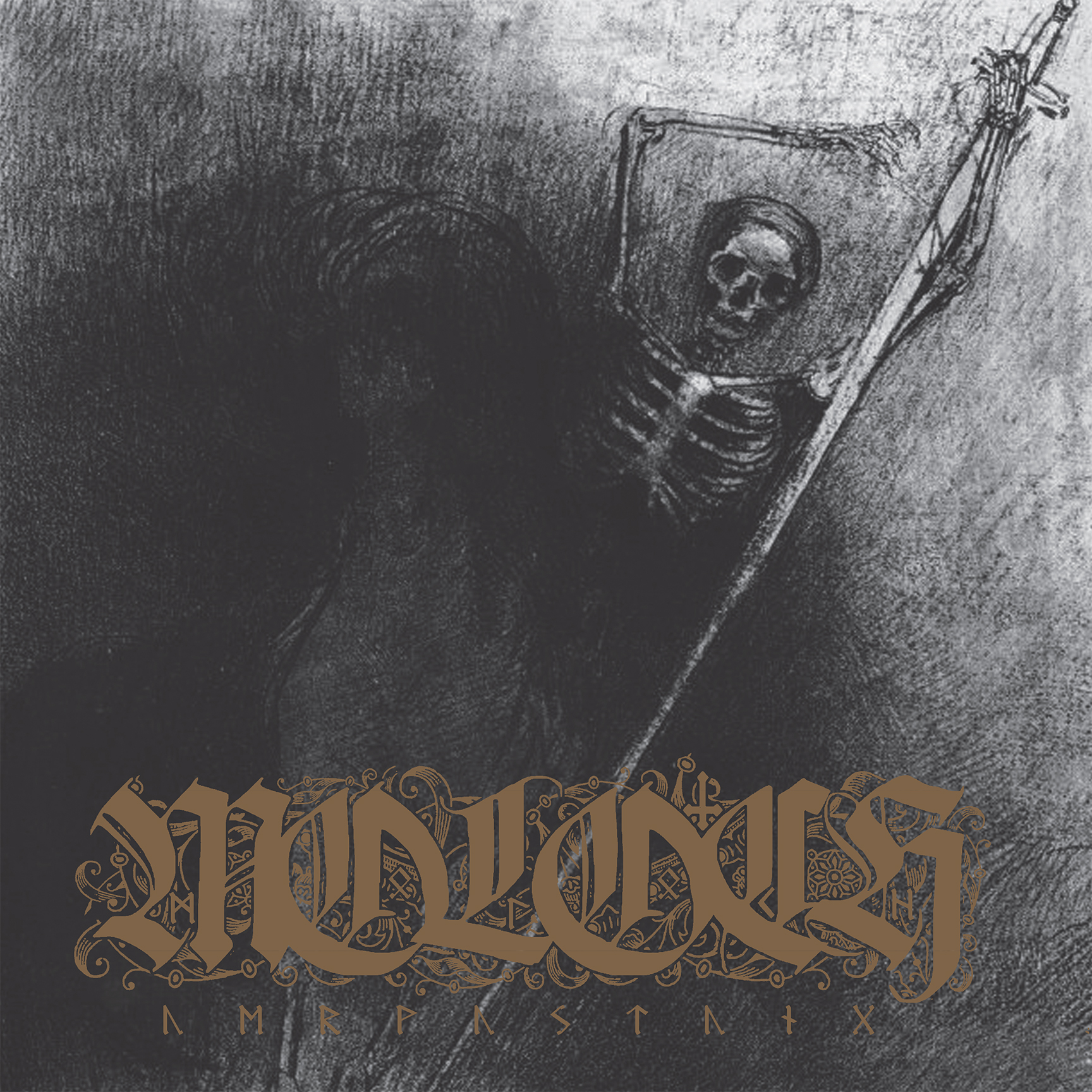 Verwüstung Track Listing:
1. Blutmond
2. Die Kälte Der Ewigkeit
3. Negativität
4. Nur Der Tod Ist Wirklich
5. Du Bist Nichts In Dieser Sterbenden Welt
6. Todesstille
7. Große Geister Aus Dem Vergessenen Königreich Der Stille [previously unreleased]
8. Verwüstung
http://www.moloch.com.ua
https://www.facebook.com/Molochukr
https://molochukr.bandcamp.com
http://www.argentorecords.com
https://www.facebook.com/argentorecords
https://twitter.com/argentorecords
https://argentorecords.bandcamp.com
https://soundcloud.com/argento-records