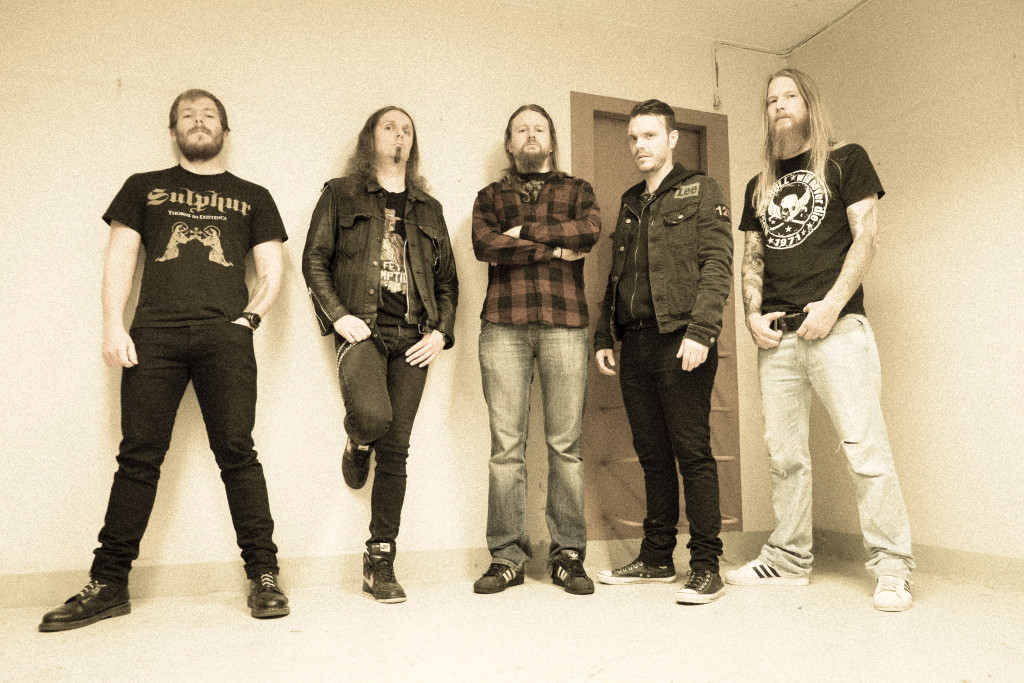 Norwegian technical blackened death legion SULPHUR – which features past and present members of Gorgoroth, Aeternus, Enslaved, Vulture Industries, and more – will unleash their Omens Of Doom full-length in North America this Friday, April 15th, 2016 via Dark Essence Records.
Already available on European soil, with Omens Of Doom SULPHUR traverses the twilight between bestial and the epic. Their first full-length offering since 2009's lauded Thorns In Existence, Omens Of Doom was captured again at Conclave and Earshot Studios with longtime collaborator Bjørnar E. Nilsen (Taake, Helheim, Vulture Industries) and mastered by Herbrand Larsen (Enslaved, Gorgoroth, Audrey Horne) resulting in seven tracks that at once conjure the soundtrack of imminent destruction and the soundscape of the aftermath.
Sample Omens Of Doom in its entirety at THIS LOCATION. Order your copy today HERE.
Omens Of Doom Track-Listing:
The Force Of Our Fall
Gathering Storms
The Devil's Pyre
Plague And Pestilence
Omens Of Doom
Rise Of The Mushroom Clouds
Alt Svartne
SULPHUR was spawned from '90s black metal outfit Taakeriket at the turn of the millennium. Intent to follow a path set between death and black metal, spiced with a progressive mindset, as a quartet, SULPHUR recorded A Relic For The Damned demo in October 2000. Reaping praise among the black metal underground, the demo led to various live performances including support for Aeternus and a slot at the 2001 edition of Hole In The Sky Festival.
Following several years of dormancy, SULPHUR was reanimated in 2005, this time armed with a reinforced lineup and their second demo, Outburst Of Desecration. This demo earned them a deal with Osmose Productions. Following a second Hole In The Sky performance in 2005, SULPHUR entered the studio to record Cursed Madness, which would see release in 2007 to critical acclaim. By 2009, SULPHUR composed their most challenging offering yet with Thorns In Existence. The record paved the way to a European tour with Taake, Helheim and Vulture Industries. Due to principal songwriter Øyvind Madsen's busy time with Vulture Industries, the band went quiet once more…until now. The cauldron boils again. Welcome Omens Of Doom.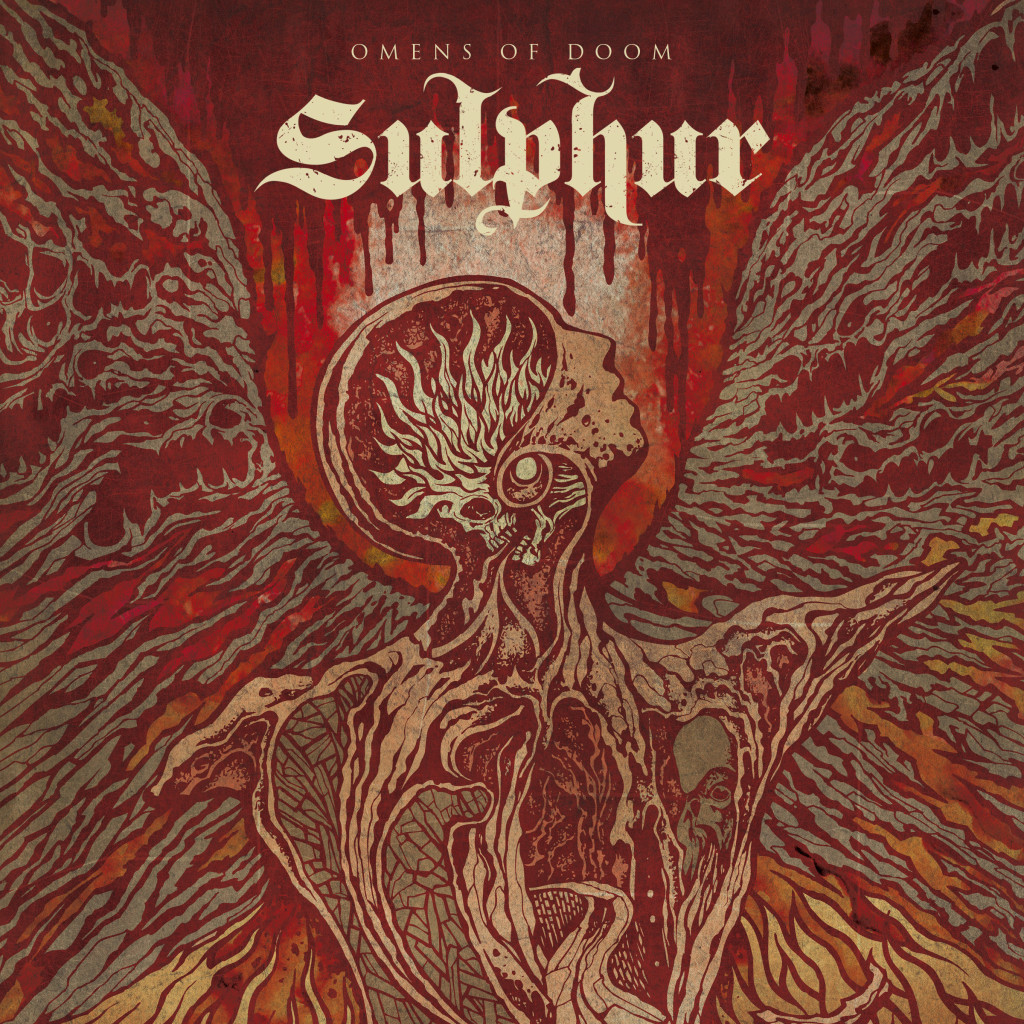 For SULPHUR coverage in North America contact liz@earsplitcompound.com.
http://www.facebook.com/Sulphurband
http://www.karismarecords.no
http://www.darkessencerecords.no