In The Name Of Chaos, the impending full-length from Swiss death metal unit, OMOPHAGIA will drop this Friday via Unique Leader Records. The eleven-track, sophomore offering was recorded at the band's own studio, mixed and mastered at Hertz Studio in Poland (Decapitated, Vader, Behemoth, Hate etc.), and is easily their fastest, heaviest and most brutal output to date.
As a precursor to its release, Metal Insider is streaming In The Name Of Chaos in its entirety observing, "If you're a death metal fan, Swiss five-piece OMOPHAGIA's 2011 debut, Guilt By Nescience, might have crossed your radar. The band, whose name relates to the consumption of raw flesh, have been working on their follow-up for five years, and it finally comes out this Friday. In The Name Of Chaos is technical, razor sharp and pummeling, and while the band's blood-splattered press photos make them look more like Reservoir Dogs by way of Rambo than the riff-laden death dealers they are, don't be put off by their appearance."
Check out the audio violence of In The Name Of Chaos at THIS LOCATION.
Additionally, you can view the band's "Down We Fall" video, still playing at THIS LOCATION.
Preorder In The Name Of Chaos HERE.
Dead Rhetoric calls In The Name Of Chaos, "an exercise in blistering adrenaline," while Wonderbox Metal offers of the release, "Playing a brutal and precise version of death metal, OMOPHAGIA know how to pen a good riff and a memorable song." Adds No Clean Singing of "Down We Fall," specifically, "There's something perversely satisfying about the surprise of seeing a flesh-eating band dressed to the nines in business attire kicking down the door to a blast furnace of superheated death metal. And then you discover that these dudes are quick-change artists as well as fleet-fingered assassins. And yes, there will be blood before it's over… Along with the flash and fieriness that comes from all those strings being plucked so hyperactively and those drumheads and cymbals being assaulted so vigorously, the song includes a head-whipping melody that proves to be insidiously infectious, and the band also manage to give you a bludgeoning beating of brutality as well."
In conjunction with its release, OMOPHAGIA will bring their odes to the stage on a near-two-week run of European live abrasions supporting Morgoth, Incantation and DarkRise. The tour commences today and will run through April 23rd.
OMOPHAGIA w/ Morgoth, Incantation, DarkRise:
4/12/2016 Viper Room – Vienna, AU
4/13/2016 Blue Note – Poznan, PL
4/14/2016 Brrack Club – Ostrava, CZ
4/15/2016 Club From Hell – Erfurt, DE
4/16/2016 Hypothalamus – Rheine, DE
4/17/2016 Iduna – Drachten, NL
4/18/2016 Baroeg – Rotterdam, NL
4/19/2016 Maison Du Peuple – Chappelle-Lez Ht, BE
4/20/2016 Nambucca – London, UK
4/21/2016 Audio – Glasgow, UK
4/22/2016 Talking Heads – Southampton, UK
4/23/2016 Helvete – Oberhausen, DE
OMOPHAGIA, a name relating to the consumption of raw flesh, came into existence in December 2006 and self-released their Devouring Raw Flesh demo one year later. The recording reaped the critical acclaim of the extreme metal underground and led to various live club shows as well as festival spots nationwide and abroad opening for the likes of Morbid Angel, Kataklysm and Keep Of Kalessin. Of their appearance at Metal Fest 2008 Gryphonmetal.ch reported, "what impressed me was the big intensity and force of the music and the nervous guitars. Hammering, flexible and violent enough to warm up the fest," while Metalunderground.at gushed of their performance at Metal Camp 2009, "OMOPHAGIA played the most brutal death metal with surprisingly lot of melodies. It's a great thing considering the big competition in this genre. These guys don't have to hide at all."
At the close of 2009, OMOPHAGIA recorded their Guilt By Nescience debut. Mixed and mastered at Hertz Studio in Poland and released in 2011, the record earned the approval of Metal Hammer Magazine who awarded the offering "Demo Of the Month" status hailing, "brutal blasting drums meets massive, buzzing riffs, framed by soulful leads, rounded off by classic deep-growled vocals. Rhythmical variability and a well-balanced sound make Guilt By Nescience a record for friends of brutal sounds on a technical high level." Elsewhere Metal Factory called it, "a real revelation," further elaborating, "That's how the album sounds: uncompromising, heavy but warm-hearted in some way. …solid, brutal, and awesome!" OMOPHAGIA continued to pillage European stages before the resurrection of their own studio for the ease and comfort of forging follow-up releases.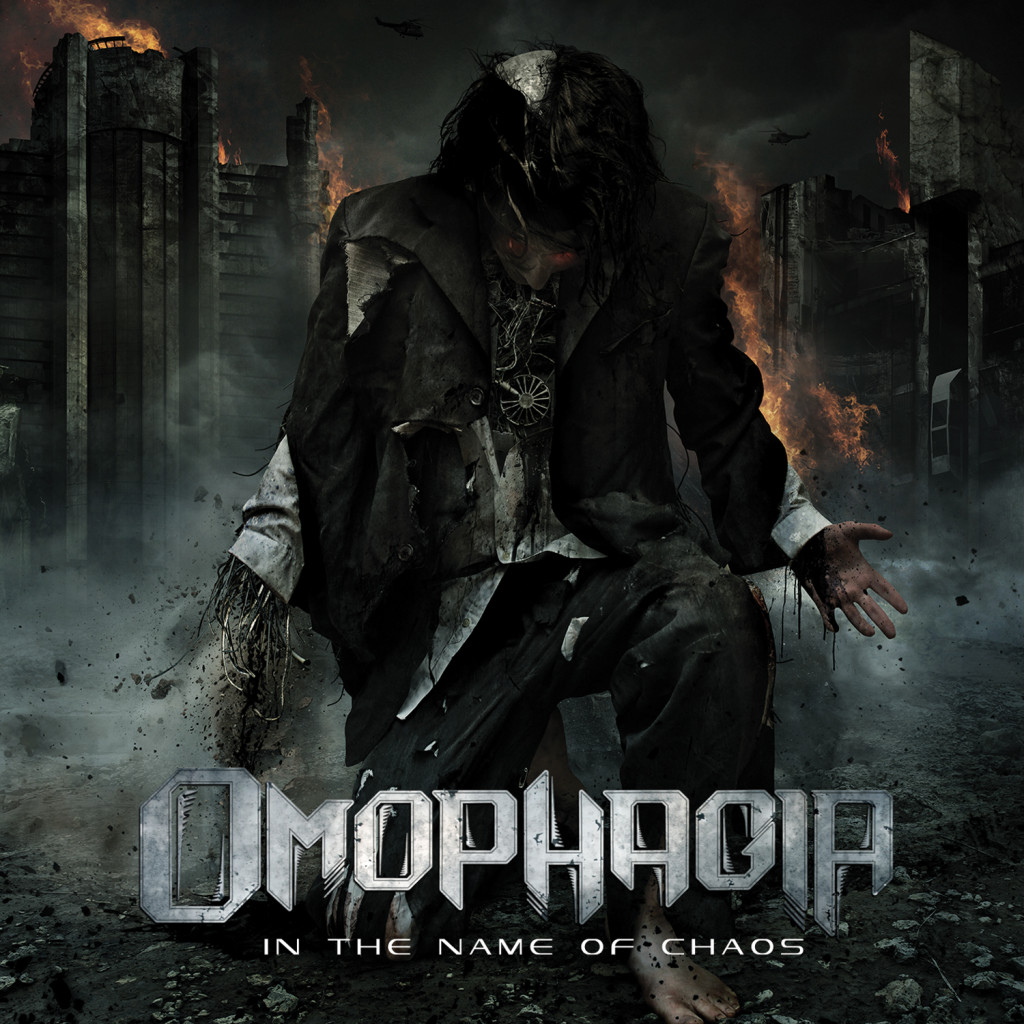 For OMOPHAGIA coverage contact liz@earsplitcompound.com.
http://www.uniqueleader.com
http://www.facebook.com/UniqueLeaderRecords
http://www.facebook.com/Omophagia