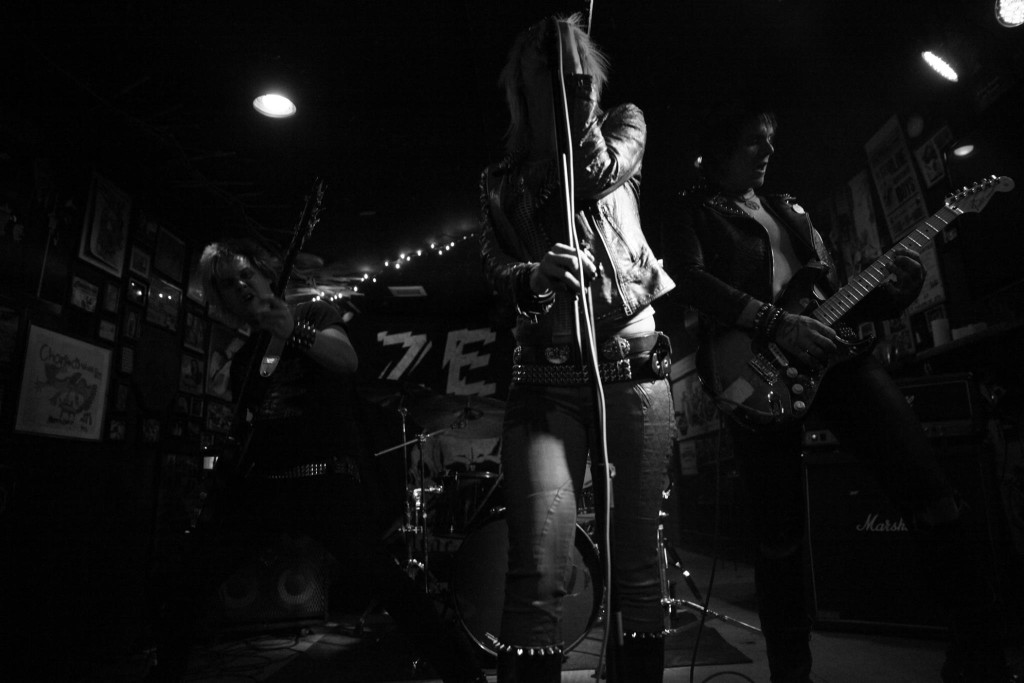 [photo by Wayne William Archibald]
Ottawa, Ontario's unstoppable punk squad, ZEX, has just booked yet another massive international tour beginning in just two weeks, this time headed to Europe.
For the past year and a half, ZEX has been touring across the globe in support of their debut LP, Fight For Yourself, with several regional tours of their native Canada, a massive tour through the South Pacific, a full-on US invasion, and most recently, an extensive tour through Brazil in February. ZEX now kicks into back full-on road-ravaging mode, having plotted a widespread tour of the European continent for five months. Beginning April 30th in Berlin, Germany, the tour will run through Denmark, Netherlands, Belgium, France, Spain, Italy, Czech Republic, Austria, Sweden, and Norway, the final show taking place at Muskelrock in Alvesta, Sweden the weekeed of June 3rd through 5th.
View ZEX's videos for "Wanderlust" at THIS LOCATION, "Fight For Yourself" HERE, "Savage City" HERE, and the band's tribute to fallen drummer Vassil Mester HERE.
ZEX European Tour 2016:
4/30/2016 Kopi – Berlin, DE [info]
5/01/2016 Dortheavej 61 – Kobenhavn, DK [info]
5/03/2016 Gaussplatz – Hamburg, DE [info]
5/04/2016 Stumpf – Hannover, DE [info]
5/05/2016 Bambara – Groningen, DE
5/06/2016 OCCII – Amsterdam, NL [info]
5/07/2016 Den Bristol – Ghent, BE [info]
5/08/2016 AZ – Mulheim, DE
5/10/2016 La Comedia – Paris, FR [info]
5/12/2016 Trokxon – Lyon, FR
5/13/2016 La Jungla – Barcelona, ES
5/14/2016 Sabotage – Mallorca, ES [info]
5/15/2016 La Machine A Coudre – Marseille, FR
5/19/2016 XM24 – Bologna, IT
5/20/2016 Tetris – Trieste, IT
5/21/2016 Eleven Club – Brno, CZ [info]
5/22/2016 Arena Beisl – Wien, AU [info]
5/23/2016 Boss Bar – Podebrady, CZ
5/24/2016 TBA – Praha, CZ
5/25/2016 Heartbreak – Dresden, DE [info]
5/26/2016 TBA – Jena, DE
5/27/2016 Z – Leipzig, DE
5/28/2016 Cassioppeira – Berlin, DE [info]
5/29/2016 Harem – Malmo, SE
5/31/2016 Truckstop Alaska – Gothenburg, SE
6/01/2016 Cyclopen – Stockholm, SE
6/02/2016 TBA – Oslo, NO
6/03-05/2016 Tryolen – Alvesta, SE @ Muskelrock [info]
Channeling traditional heavy metal leads into their classic early punk rock approach, ZEX's Fight For Yourself drops ten insatiably infectious and fully unruly anthems, the album recorded at Meatlocker Studio with Paul Yogi Granger in Ottawa and mastered by Brad Boatright at Audiosiege in Portland. With a solid fanbase and buzz already going for them due to heavy widespread touring and a diehard worth ethic, the band independently released Fight For Yourself in Canada, which caught the attention of Magic Bullet Records, who officially re-released Fight For Yourself with proper distribution to the international masses.
Fight For Yourself is available worldwide through Magic Bullet Records on CD, LP, and digital download; physical copies can be obtained HERE, and the digital HERE.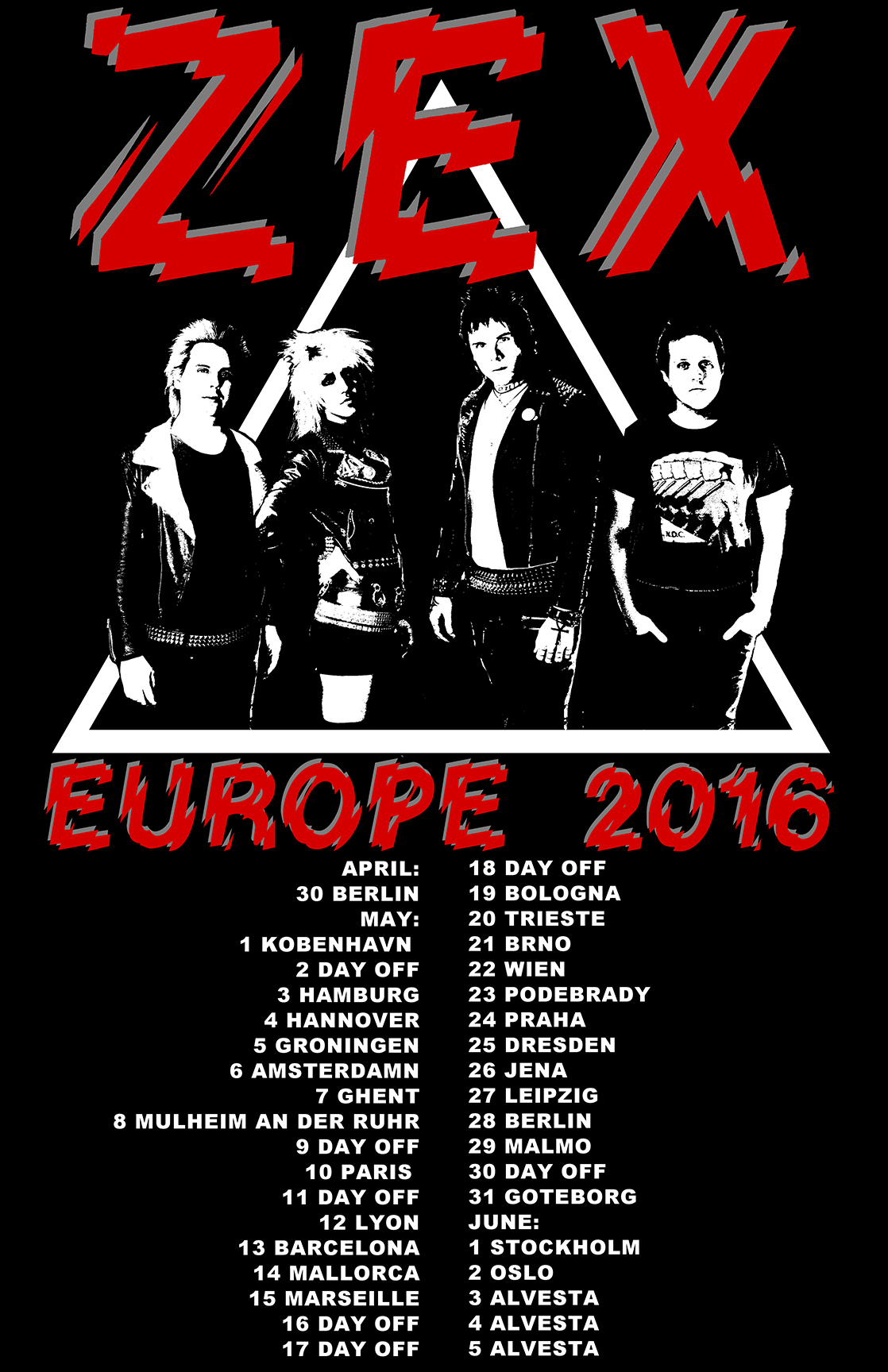 http://www.zexzexzex.com
http://www.facebook.com/zexzexzexofficial
http://www.zexzexzex.bandcamp.com
http://www.magicbulletrecords.com
http://www.facebook.com/magicbulletrecords
http://www.twitter.com/magicbulletrecs